ENTERTAINMENT
Um Ki-jun joins hands with Hwang Jung-eum, "Matthew Lee's revenge will take a new turn"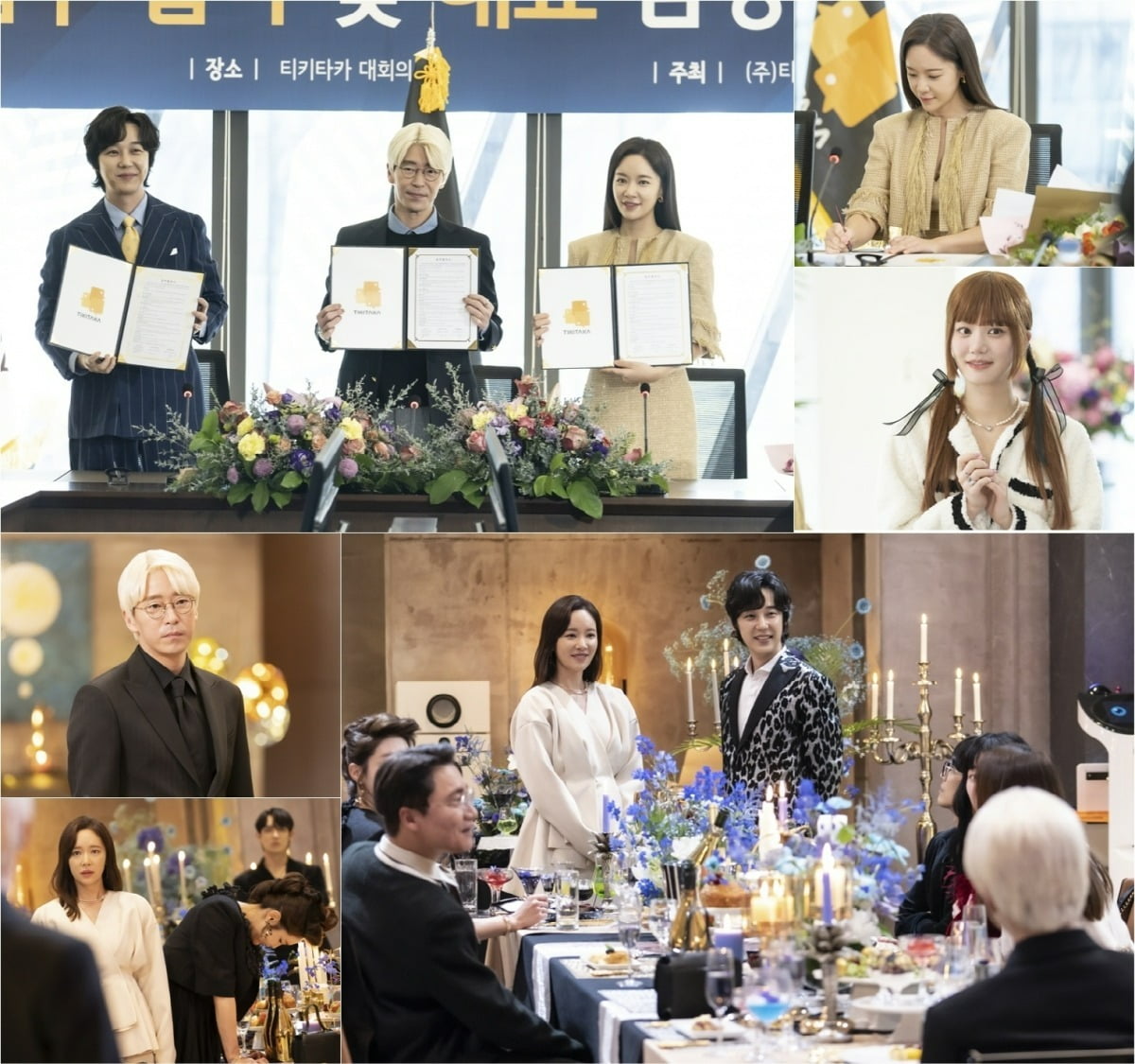 'Escape of the Seven' Um Ki-jun joined hands with Hwang Jung-eum.
Today (20th), ahead of the 9th episode broadcast, the SBS Friday-Saturday drama 'Escape of the Seven' revealed the images of Matthew Lee (Eom Ki-jun), Geum Ra-hee (Hwang Jeong-eum), and Yang Jin-mo (Yoon Jong-hoon) who were on the same boat. It amplifies curiosity about the true hidden intentions as to why he attracted the two people who are the targets of revenge to Tiki Taka.
In the last broadcast, 'Condemner' Matthew Lee and the seven villains engaged in an unpredictable fight, repeatedly counterattacking and counterattacking. The villains, taking advantage of each other's weaknesses, continued their bloody solidarity to avoid crisis. Meanwhile, twists and variables that no one could have imagined shocked. Another designer involved in the death of 'Bang Dami' (played by Jeong Ra-el) has been revealed. 'K' (played by Kim Do-hoon), who planted a time bomb on Bang Dami's bare bones and summoned Chairman Bang Chil-seong (played by Lee Deok-hwa), and the warning letter sent to Matthew Lee as if he knew everything caused goosebumps.
Meanwhile, the released photo foretells the eve of the storm. Geum Ra-hee, the 'incarnation of desire' who ran at all costs for money and success. A bright smile blooms on his face as he finally gets the opportunity to become the CEO of 'Tiki Taka Studio', which he had always dreamed of. It is also interesting to see Cherry Entertainment CEO Yang Jin-mo, Geum Ra-hee, who attended the business agreement ceremony, and Han Mone (played by Lee Yu-bi), who came as a surprise congratulatory fairy.
The atmosphere of the celebration party that followed was unusual. The last seven survivors who fought a cruel game of survival to survive in Hell. Matthew Lee once again invites them to one place. People who have no idea that Matthew Lee is Lee Hwi-so are enjoying the party. However, the atmosphere changes in an instant. Matthew Lee's sharp eyes, Geum Ra-hee's stern face, and Cha Joo-ran's (Shin Eun-kyung) frustration give us an idea of an unusual storm. Attention is focused on what Matthew Lee's next plan will be.
In episode 9, which airs today (20th), Matthew Lee's revenge reaches a decisive turning point. The production team of 'Escape of the Seven' said, "The identity of the mysterious 'K', who was cleverly moving the game behind the villains, is revealed. "Please watch to see what choices Matthew Lee, who faces a new phase with the death of Bang Chil-sung, and the villains at the crossroads will make," he said.
Meanwhile, episode 9 of the SBS Friday-Saturday drama 'Escape of the Seven' is scheduled for audiences aged 19 and older and will be aired at 10 PM on the 20th.
Ten Asia Reporter Kim Seo-yoon seogugu@tenasia.co.kr