ENTERTAINMENT
Actor Namgoong Min finally reunites with Ahn Eunjin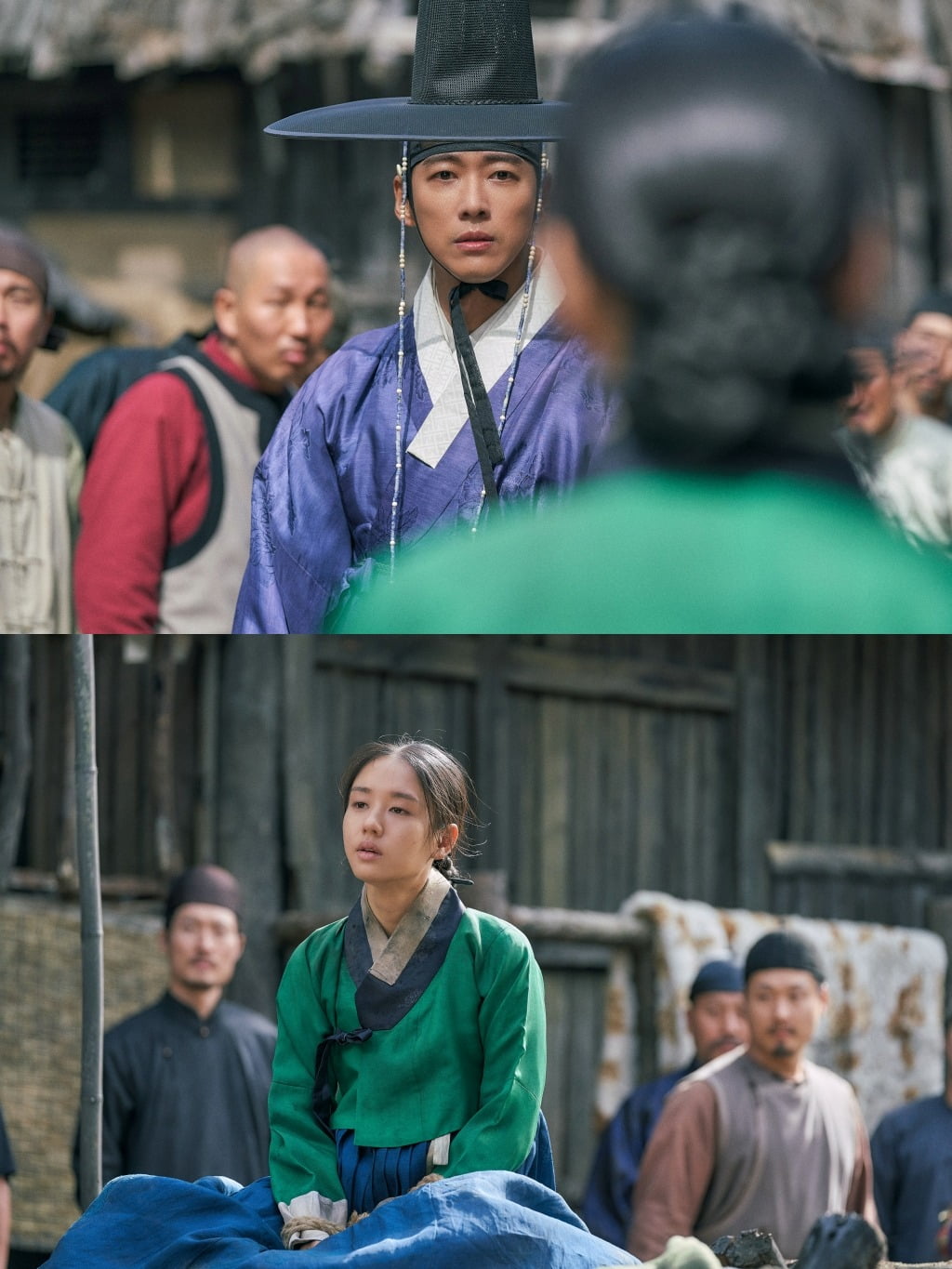 'Lovers' Namgoong Min and Ahn Eunjin finally reunite.
As soon as MBC's Friday-Saturday drama 'Lovers' returned with Part 2, it immediately rose to the top of the viewership ratings. There are many reasons why 'Lovers' was able to become the center of attention even though there was a 5-week gap after the end of Part 1, but the most powerful among them is the relationship between the male and female leads Lee Jang-hyun (played by Namgoong Min) and Yoo Gil-chae (played by Ahn Eun-jin). It is thanks to the sorrowful love that cannot be reached.
In Part 1, Lee Jang-hyeon had a fateful love that became salvation for each other amidst the chaos of the Manchu War. Even though the two had to overcome several near-death moments, their place in each other's hearts grew bigger and bigger. However, a great ordeal awaited Lee Jang-hyun and Yoo Gil-chae. While Lee Jang-hyeon left for Shenyang, Lee Jang-hyeon's belongings, said to be keepsakes, arrived in Hanyang. Because of this, Yu Gil-chae thought that Lee Jang-hyeon was dead.
As time passed, Lee Jang-hyeon and Yoo Gil-chae met again in Hanyang. But the two had to break up again. It was a farewell full of regret and sadness for Lee Jang-hyeon, who loved Yoo Gil-chae but had no choice but to let go of her hand, and for Yoo Gil-chae, who loved Lee Jang-hyeon but had no choice but to turn away coldly. As the distance between the two increased at the end of Part 1, viewers anxiously watched to see if the two would be able to reunite in Part 2.
And finally, on the 13th, 'Lovers' Part 2 was unveiled. Lee Jang-hyeon only hoped for Yoo Gil-chae's happiness in Shenyang. Yu Gil-chae survived in Hanyang while keeping her feelings for Lee Jang-hyeon hidden. Then, Yu Gil-chae was suddenly kidnapped and taken to Shenyang along with the escaped Joseon prisoners. Yu Gil-chae, a captive, appears before Lee Jang-hyeon, who saves the captive.
Even in Shenyang, the two passed each other several times. Then, in the ending of episode 12, the two people once again stood in the same space as if by fate. Yoo Gil-chae runs as hard as he can among the prisoners, and Lee Jang-hyun's eyes widen when he spots a Joseon woman running away from afar. At that moment, the new character Gak-hwa (played by Lee Cheong-ah) aimed his bow at Yoo Gil-chae. Tension rose as to whether Lee Jang-hyeon recognized Yoo Gil-chae or whether he would save her.
Meanwhile, on the 20th, the production team of 'Lovers' once again revealed images of Lee Jang-hyeon and Yoo Gil-chae in the same space. In the photo, Lee Jang-hyun is looking at someone with a very surprised expression. And in front of him, the back of a Joseon woman wearing a green jeogori can be vaguely seen. In the following photo, you can see that the Joseon woman discovered by Lee Jang-hyeon is Yoo Gil-chae. The pale appearance of Yoo Gil-chae in the photo evokes sadness.
In relation to this, the production team of 'Lovers' said, "In episode 13, which airs today (20th), Lee Jang-hyun and Yoo Gil-chae will finally reunite. Please pay attention and watch to see how two people who have crossed paths several times, as if by a twist of fate, are reunited. The reunion of Lee Jang-hyeon and Yoo Gil-chae is a very important scene in the development of the play. The two actors, Namgoong Min and Ahn Eunjin, poured out all their energy and captured the emotions rushing like a storm. "Please look forward to it."
Ten Asia Reporter Kim Seo-yoon seogugu@tenasia.co.kr