ENTERTAINMENT
Yoon Jong-hoon's bloody 'villain lineage' becomes more and more spicy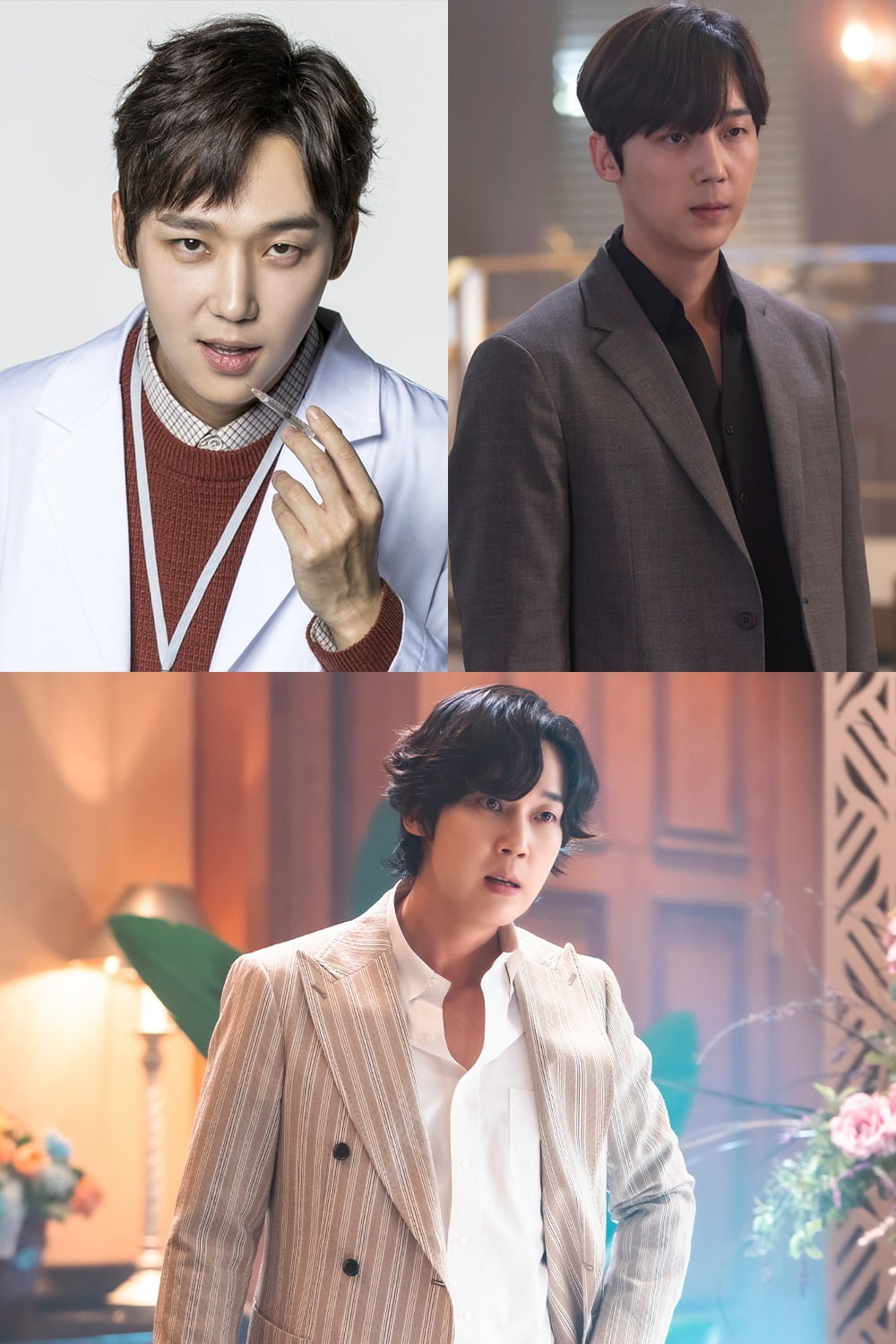 Actor Yoon Jong-hoon's increasingly toxic villain filmography is a hot topic.
In the SBS Friday-Saturday drama 'Escape of the Seven' (directed by Joo Dong-min and Oh Jun-hyuk, written by Kim Soon-ok, produced by Chorokbaem Media and Studio S), Yoon Jong-hoon's three-dimensional performance as Yang Jin-mo, the CEO of Cherry Entertainment and instigator of creepy evil deeds, was well received by viewers. While leading, we looked at his past villain performances step by step, comparing them to spicy taste.
★☆☆ 'Return' Seo Jun-hee, a mild-mannered and soft-spoken bad boy
First of all, Yoon Jong-hoon's mild-tasting villain is Seo Jun-hee from the SBS drama 'Return' (2018). Transformed into a general hospital surgeon, he played an active role as a member of the 'Evil Avengers' along with Shin Seong-rok, Bong Tae-gyu, and Park Ki-woong. He looks like an elite in society, but on the other hand, he perfectly portrays the appearance of a weak bad boy who depends on drugs. Jong-Hoon Yoon revealed his heavy presence to viewers by delicately expressing the extreme emotions of a cowardly and dependent character, as well as the extreme emotions that fall due to the betrayal of his friends.
★★☆ Ambitious man with average taste, 'Penthouse' Ha Yun-cheol
If he made a mark on viewers with 'Return', he was able to get a taste of a more solid villain in the SBS drama 'Penthouse' (2020) series. Yoon Jong-hoon, who played the role of Ha Yun-cheol, a neurosurgeon driven by desire, transformed into an ambitious man who lusts after money and power and does not hesitate. In addition, he shows delicate emotional acting through his pure love for his first love, Oh Yoon-hee (played by Eugene). In this way, Yoon Jong-hoon portrayed a conflicting two-faced character, feeling remorse while committing evil deeds, and opened a new chapter for villain characters by being called 'sickly sexy'.
★★★ Yang Jin-mo, the leader of the spicy villains in 'Escape of the Seven'
A villain of villains that has never been seen before, the spiciest one is Yang Jin-mo from the SBS Friday-Saturday drama 'Escape of the Seven'. Yoon Jong-hoon, who plays Yang Jin-mo, the CEO of Cherry Entertainment and the ultimate in meanness and meanness, created provocative fake news and became the beginning of all evil deeds. He showed a heinous side, including instigation and manipulation, and ordering arson and murder. In this way, human desires and the dark inner side of a villain are portrayed with perfection through scathing eyes and tone of voice, heralding the birth of another life-changing character.
Meanwhile, the SBS drama 'Escape of the Seven', where you can see Yoon Jong-hoon's all-time spicy passionate performance, airs every Friday and Saturday at 10 PM.
Ten Asia Reporter Kim Seo-yoon seogugu@tenasia.co.kr