ENTERTAINMENT
The end of the musical 'Frida'…Kim Hee-ra "A grateful opportunity to live life"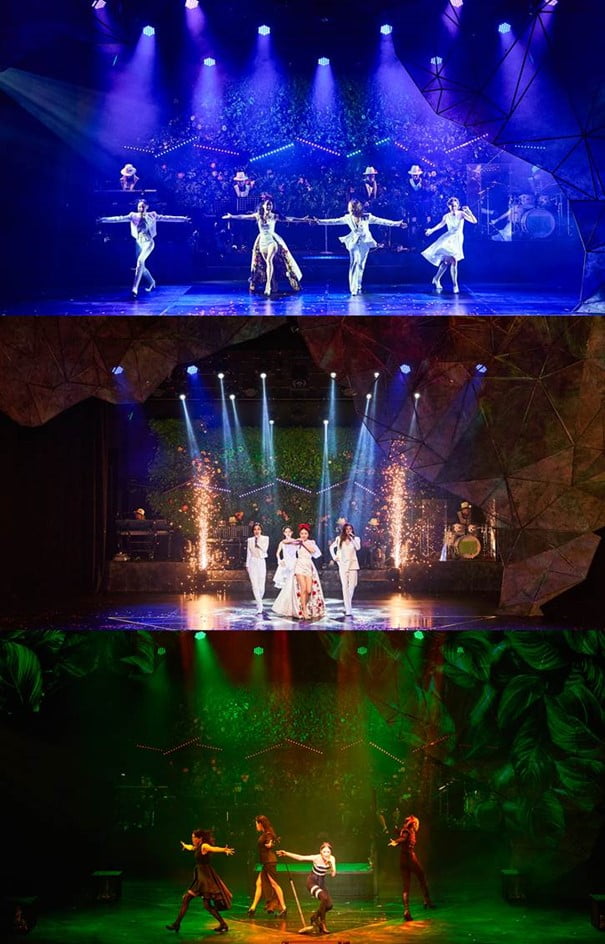 The musical 'Frida' has ended.
According to EMK Musical Company on the 16th, 'Frida' ended this season at COEX Shinhan Card Artium on the 15th. Kim So-hyang, Ali, Kim Hee-ra, Jeon Soo-mi, Lisa, Stephanie, Lim Jeong-hee, Jeong Young-ah, Lee Areum-sol, Choi Seo-yeon, Park Si-in, Heo Hye-jin, and Hwang Woo-rim showed solid perfection and continued to excel with new charms, creating explosive synergy. .
The musical 'Frida' not only ranks at the top of all performance categories every time tickets are opened, but also continues to receive favorable reviews from actual audiences, generating word of mouth. Kim So-hyang, who played the role of Frida, who created every stage with all her might, expressed her feelings about her last performance, saying, "'Frida', where I poured my all into it, was the time when I became an adult. I was able to say goodbye very happily at the moment when the last lights turned off." reported. He also expressed his thoughts, saying, "The audience is the main character of 'Frida', and Frida herself, who has her own pain. I sincerely hope that you love and love your life and the person next to you."
Ali said, "I wanted to capture the wit of the artist who created 'Frida.' I always thought and prayed to solve the unresolved stories and homework within me, and I was with the paintings and brushes, considering them to be my body and mind." I remembered. To the audience who visited the concert hall, he repaid the love he received during the performance by saying, "I hope you think that life will always shine and that you will drink champagne." Heera Kim said, "It was a grateful opportunity to live Frida's life. In addition, I am deeply grateful to everyone who loved and participated in the musical 'Frida'."
The musical 'Frida' is a show musical that unfolds in a framed format the final life of Frida Kahlo, who sublimated her pain into art and did not lose the joy of life, even though she lived with the aftereffects of an accident that completely changed her life. Frida, who appeared as a guest on 'The Last Night Show' at the last moment of her life, spoke about life with Repleha, Destino, and Memoria, which symbolize events from her childhood and people she met, expressing deep emotion and passionate passion. presented.
Kang Min-kyung, Ten Asia reporter kkk39@tenasia.co.kr