ENTERTAINMENT
Oh Eun-young was angry, saying she felt "piercing pain in her lungs" after receiving malicious comments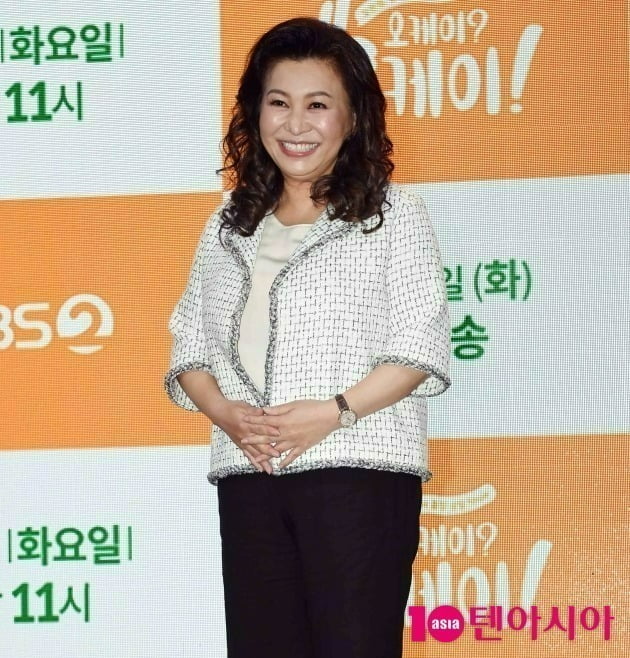 Oh Eun-young, a psychiatry specialist, was angry at the malicious comments that she did not raise her child herself.
In Channel A's 'Oh Eun-young's Golden Counseling Center', which is scheduled to air at 8:10 pm on the 10th, Trot singer Kim Hye-yeon's concerns are revealed, and Oh Eun-young's confession also attracts attention.
Trot singer Kim Hye-yeon, 'mother of four children'. Kim Hye-yeon appeals that these days, she not only has the title of 'Queen of Events' but also 'Queen of Celebration Songs.' It is revealed that when you go to sing a congratulatory song, you will not only sing, but also give 'the spirit of fertility'. Next, Kim Hye-yeon confirms that MC Lee Yoon-ji has two children and delivers the 'ki of fertility' to MC Lee Yoon-ji. Lee Yoon-ji is embarrassed and suddenly receives the chi and says, "Honey, I just received it...", making everyone laugh.
In response, MC Park Na-rae also asked for energy, saying, "I don't know, so I..." and succeeded in receiving the 'energy of fertility'. Dr. Oh Eun-young, who was impressed by Kim Hye-yeon's fertility energy, said, "She is an essential talent in today's era," creating a warm atmosphere from the beginning.
Soon, Hye-yeon Kim confesses her concerns. She expresses her frustration by saying that she has many hardships as a working mother, and to the point that she has even heard people around her say, "You just gave birth, didn't your mother-in-law raise you?" Dr. Eun-young Oh, who heard this, said that she also had a similar experience, and continued to say through one person, 'Dr. Eun-young Oh said she did not raise the child herself. I confess that I am receiving malicious comments that say, 'I heard this at Dr. Eunyoung Oh's lecture.'
Next, Dr. Eun-young Oh recalled the past of 'working mom' Eun-young Oh, saying that although she received help from her parents, she did her best by concentrating on raising children after work and devoting all time to her child on her days off. Therefore, more than any other malicious comment, it was sad to say that it hurt like a stabbing pain in the lungs, to the point that I wanted to go to the person who wrote the malicious comment directed at Oh Eun-young, a mother who worked hard, and shout, "It's not true."
Also, on this day, Kim Hye-yeon confessed that when she was pregnant, she went on stage while hiding the fact that she was pregnant due to the social atmosphere that required female singers to give up their singing careers when they gave birth. MC Lee Yoon-ji, who heard this, sympathized as a fellow working mother and recalled the time when she was pregnant with her first child around the time she started a work. At the time, she was very happy with the news of her pregnancy, but she hid her pregnancy for fear that she would not be able to work on the project or cause trouble on set the moment she announced it. I confess that I was busy filming. However, during filming, the news of her pregnancy was revealed through an article, and instead of congratulating her on her pregnancy, she confessed her disappointment as a mother, saying, "What should I do with the night shoot?"
Meanwhile, Kim Hye-yeon mentions that her eldest daughter has been living outside since she was young for golf training. Then, during a trip with mother and daughter last year, "'Can I sleep in the same room as my mom?' He confesses that his heart was broken because he felt sorry for his daughter when she said, "I was worried about it."
MC Jeong Hyeong-don, who heard this, said that he also felt the same responsibility as Kim Hye-yeon after becoming a father of twins, and revealed that he worked a lot to earn money for raising children. However, when he returned home after 10 days due to filming in Brazil, his two-year-old children recognized him as a stranger and backed away. Although he was shocked by what he saw, he had no choice but to go back to work, which made him feel sad. Pay it out
Choi Ji-ye, Ten Asia Reporter wisdomart@tenasia.co.kr