ENTERTAINMENT
Broadcaster Kim Gura "I rejected the trot audition judge and chose 'Oppa's Generation'"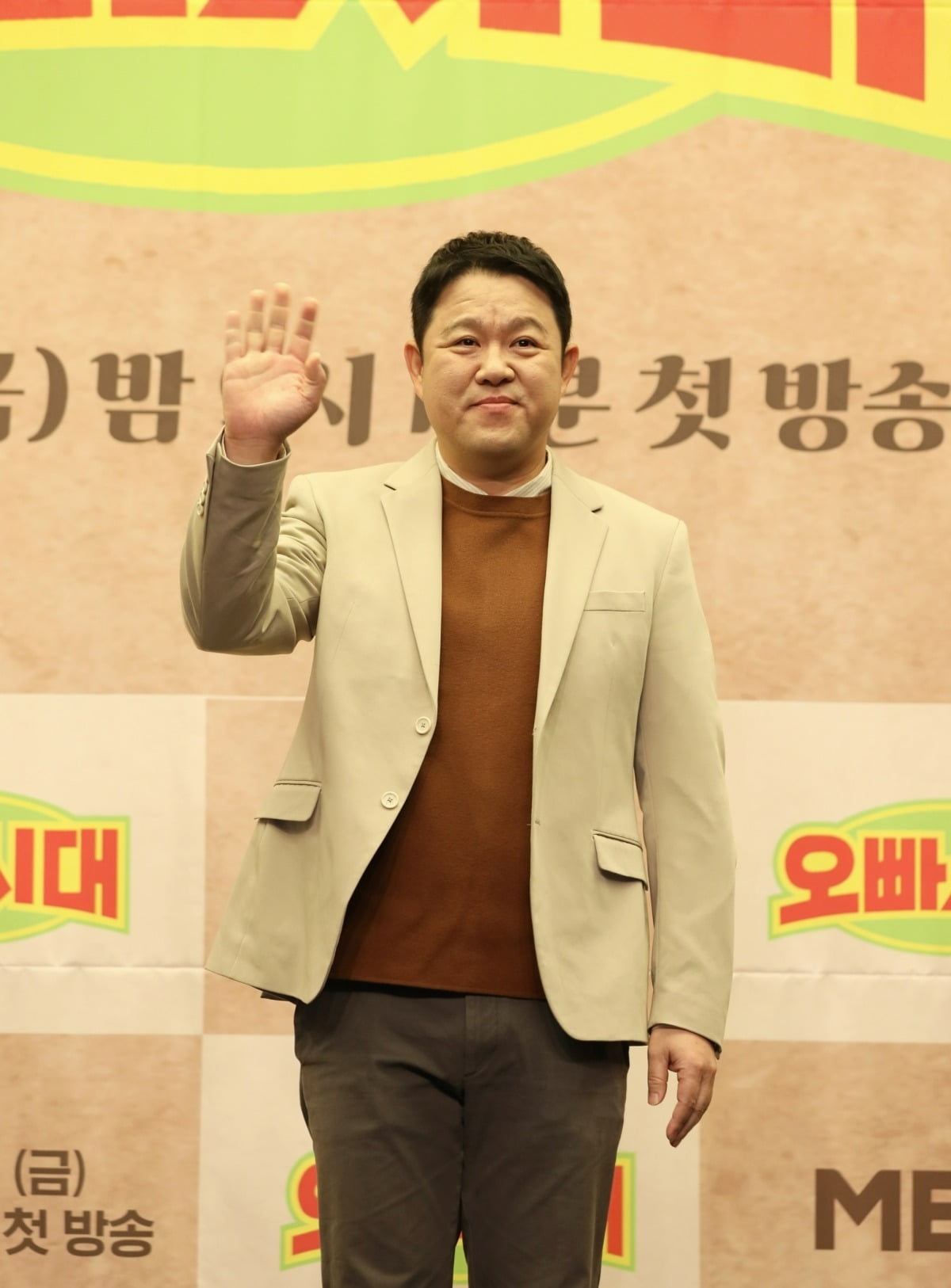 Broadcaster Kim Gura revealed the reason why he appeared on 'Oppa's Generation'.
On the morning of the 6th, a production presentation for MBN's 'Oppa's Generation' was held at the Stanford Hotel in Sangam-dong, Mapo-gu, Seoul. Producers Ji Hyun-woo, Koo Chang-mo, Byun Jin-seop, Kim Won-jun, Min Hae-kyung, Kim Gura, Park Kyung-rim, and Moon Kyung-tae attended.
On this day, Kim Gu-ra began by saying, "I have received many offers to be a judge for trot audition programs, but I turned them down and ended up appearing on 'Oppa's Generation.'"
He added, "It's because I enjoyed listening to it during my school days. It brought back a lot of memories from that time. My facial expression was a bit different when I was judged, but I want to tell you that I listened with concentration and was moved."
What are Kim Gura's judging criteria? He said, "I judged conservatively," and "I am not a musician. The reason I rejected this audition program was because I am not an expert, but I did not think it would block their opportunity. However, the reason I participated in 'Oppa Generation' was "I have a deep relationship with the PD and writers, and I've listened to a lot of music so I think I'm on the border between the public and experts. I carefully cast my vote for the contestant who exceeded the level I was satisfied with," he said.
'Oppa Generation' is a time slip audition program to 'discover oppa' that will convey the emotion and excitement of the 80s and 90s. Oppas from 58 teams are expected to compete fiercely with 8090 famous songs for the title of new national oppa in 2023.
'Oppa's Generation' will be aired for the first time on the 6th at 9:10 PM.
Ten Asia Reporter Kim Seo-yoon seogugu@tenasia.co.kr