ENTERTAINMENT
Kim Seongju, who sent him son to New York University, showed interest in becoming an American lawyer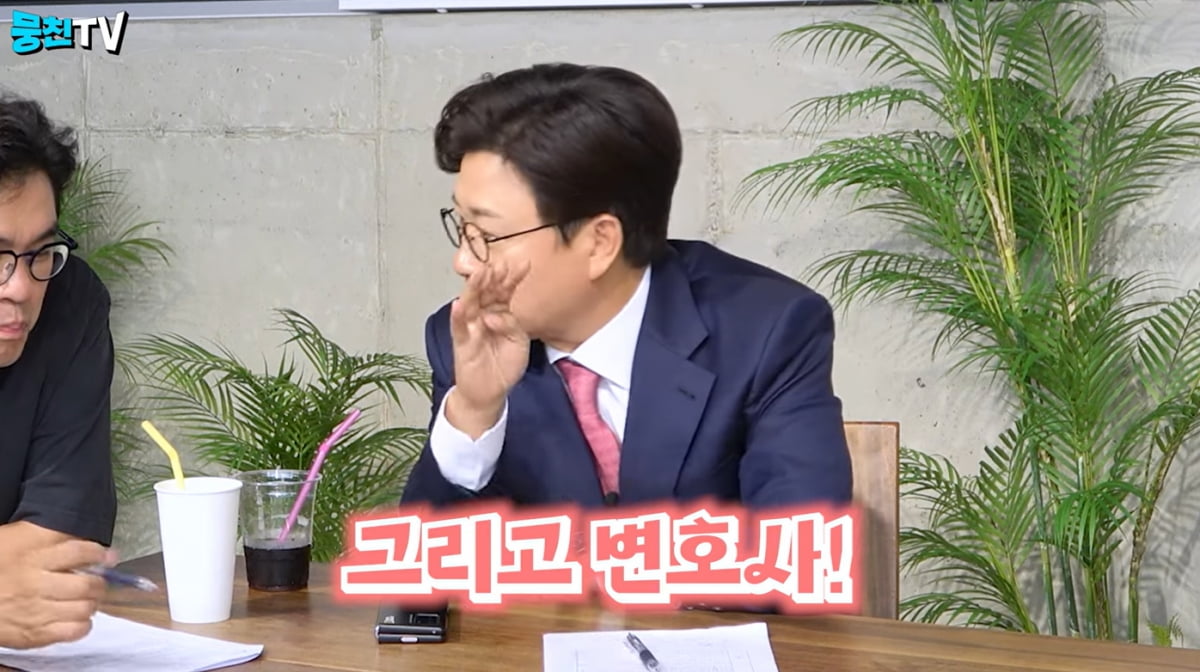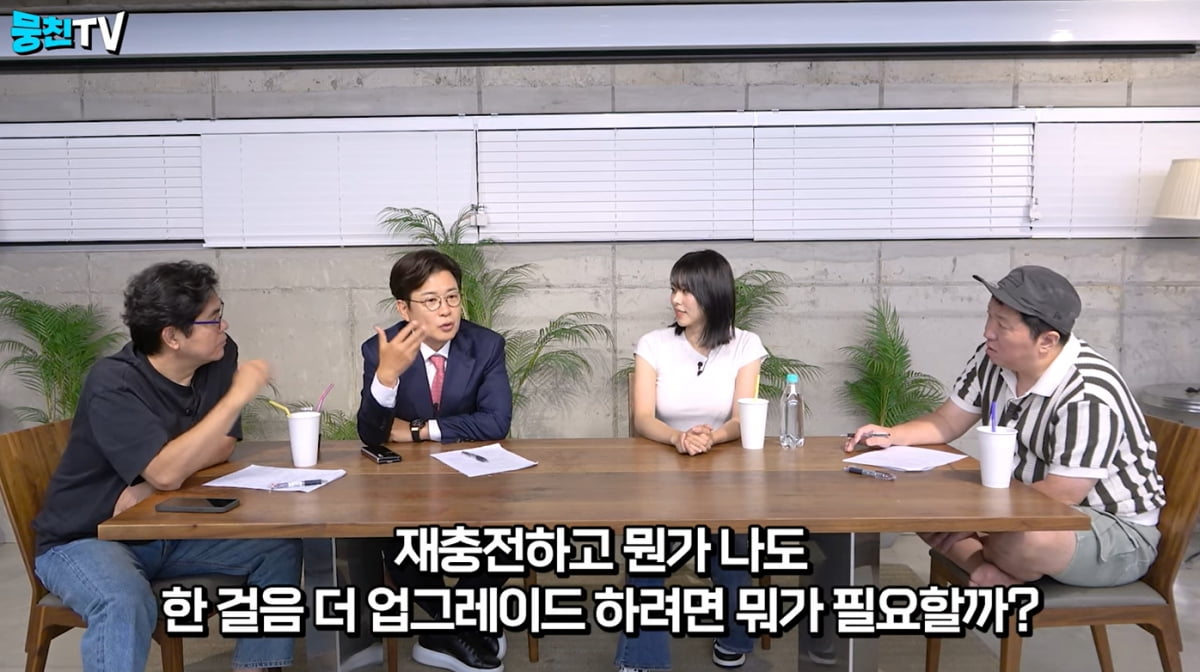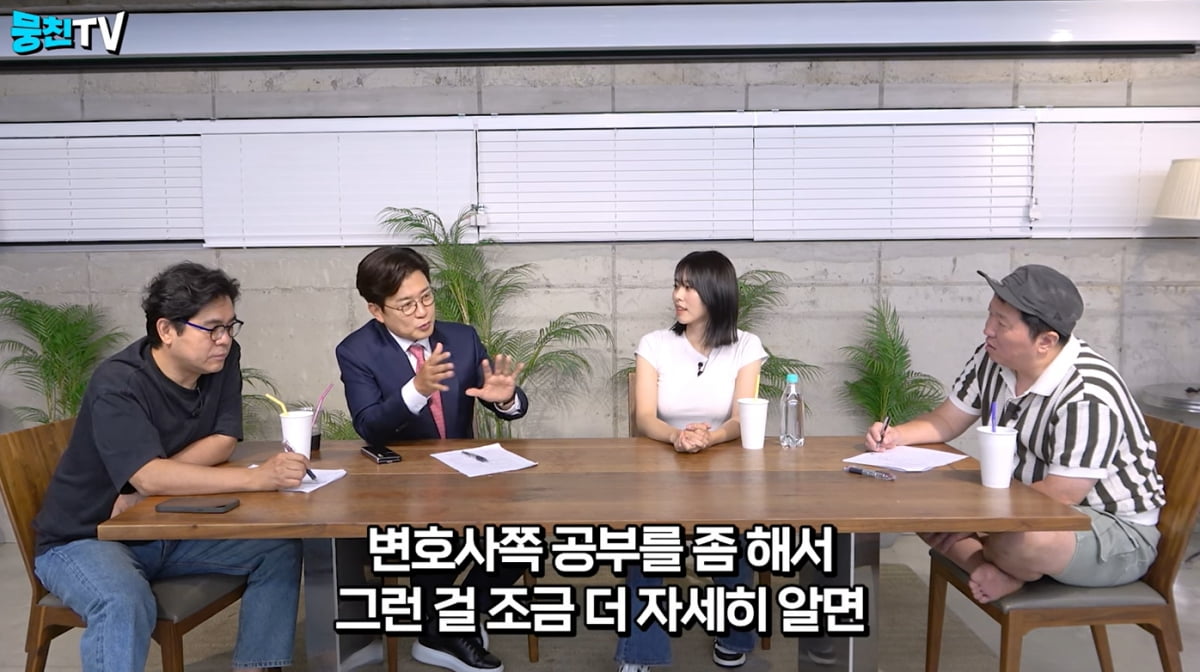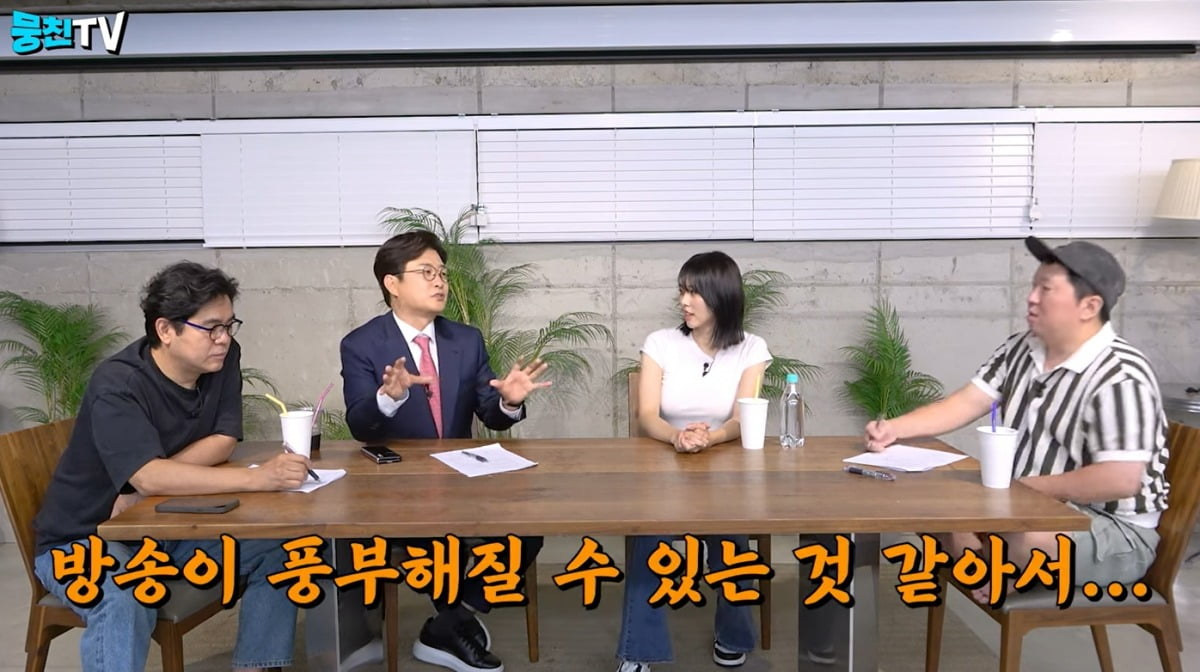 Seongju Kim showed interest in becoming a lawyer.
On the 4th, the YouTube channel 'Moongchin TV' said, 'Are Kim Seong-ju ready to become an American lawyer? A video titled 'Seo Dong-ju's quick tutoring [Kim Yong-man, Kim Seong-ju, Ahn Jung-hwan, and Jeong Hyeong-don's talk restaurant]' was posted.
The guest on this day was American lawyer Seo Dong-ju. Seo Dong-ju, who majored in art in college, transferred to the College of Engineering, completed a master's degree in marketing at the Graduate School of Business, and then entered law school.
Seo Dong-ju said, "I entered law school in my early thirties and left around mid-thirties. I worked as a lawyer in the United States until my late thirties and came to Korea about two and a half years ago." Kim Seong-ju said, "What's difficult about working as an American lawyer is that there are juries in trials in the United States. To speak persuasively, you have to have good speaking skills. To be good speaking, you have to perfect the nuances of the language."
Jeong Hyeong-don said, "If you look at it this way, I entered law school late." Kim Seong-ju expressed interest in studying to become a lawyer, saying, "I'm trying to listen to American lawyers with Dong-ju. I wonder what I need to constantly recharge the broadcast and upgrade myself one step further. I was thinking about what I should study, and then I found psychology, and then I found out about lawyers." showed. He then explained the reason, saying, "If I want to upgrade myself to a higher level, I think the broadcast could be a little richer if I study the lawyer field and learn more about it." He also said, "In the United States, there is no law school at the undergraduate level. What gave me some confidence while watching Dongju is that I didn't go to law school when I was in my 20s when my head was spinning."
Yongman Kim said, "From what I heard, mid-30s is not too late. I heard there are a lot of people in their 40s and 50s doing it too." Seo Dong-ju said, "When I was in school, there were people in their 50s and 60s. When I went to take the bar exam, there was also a person in his 80s. He was an old man with pure white hair, and he was cool. It was cool that he didn't give up until the end and used a magnifying glass to study. "he said. However, he said, "Basically, you have to have a brain."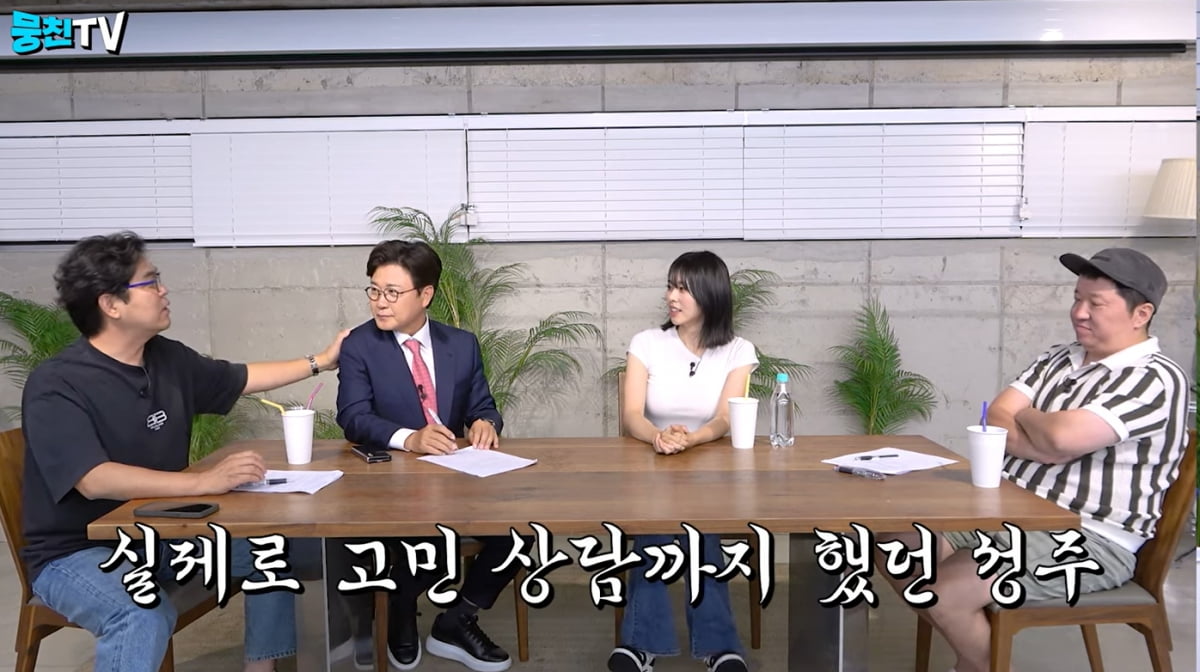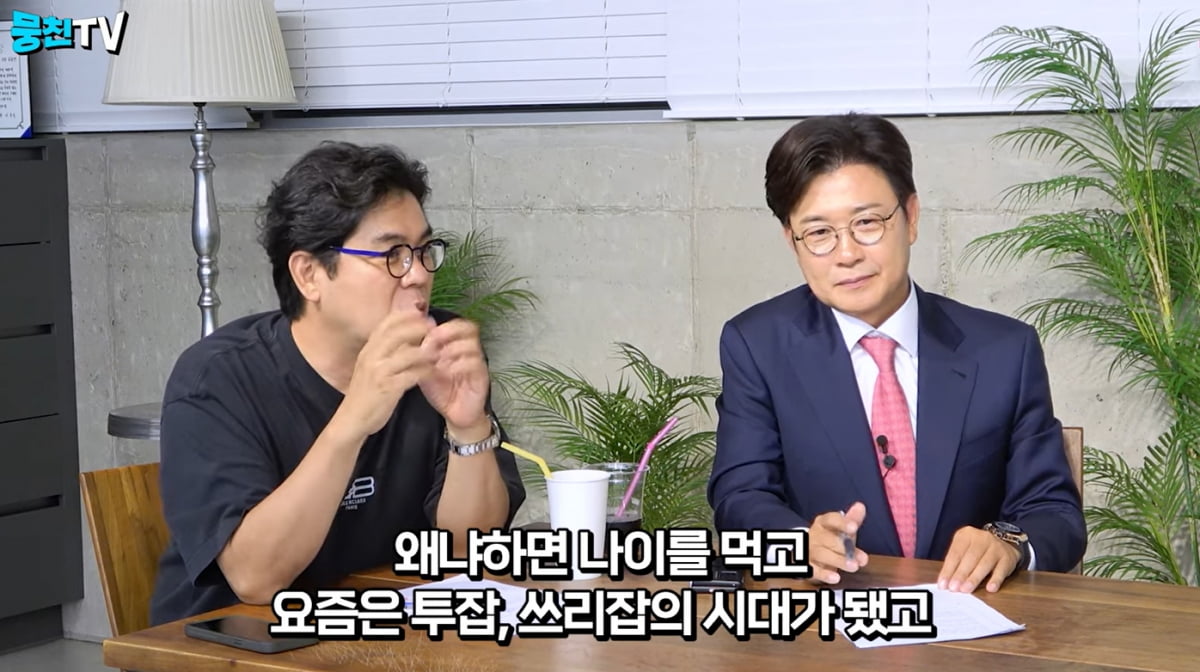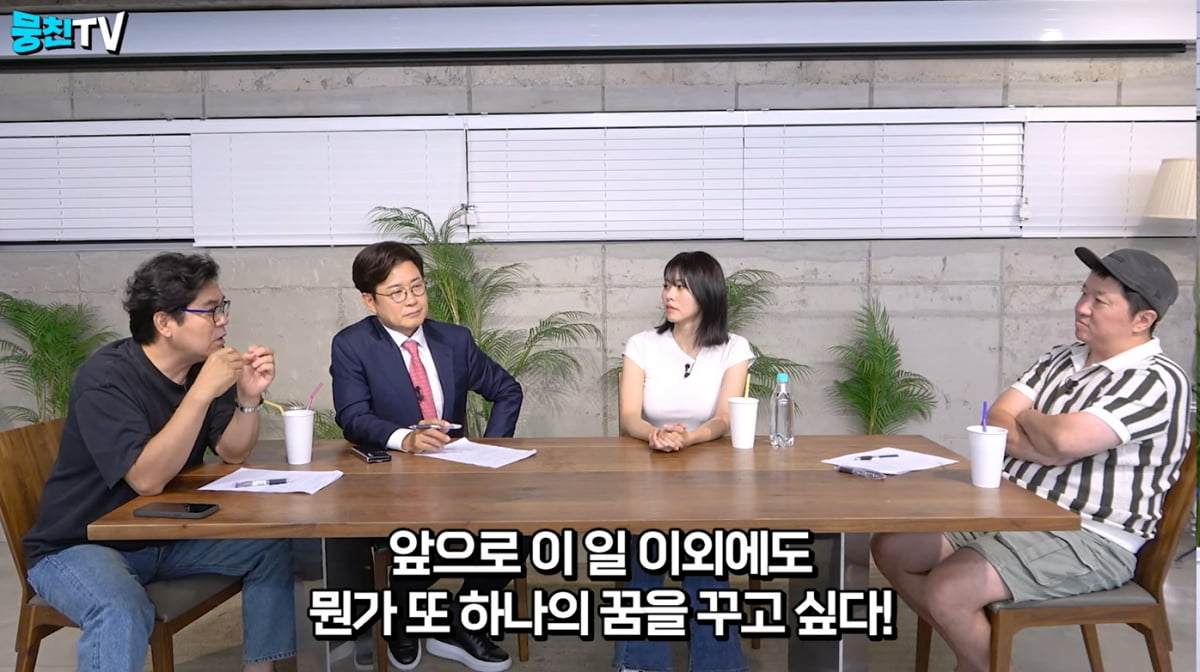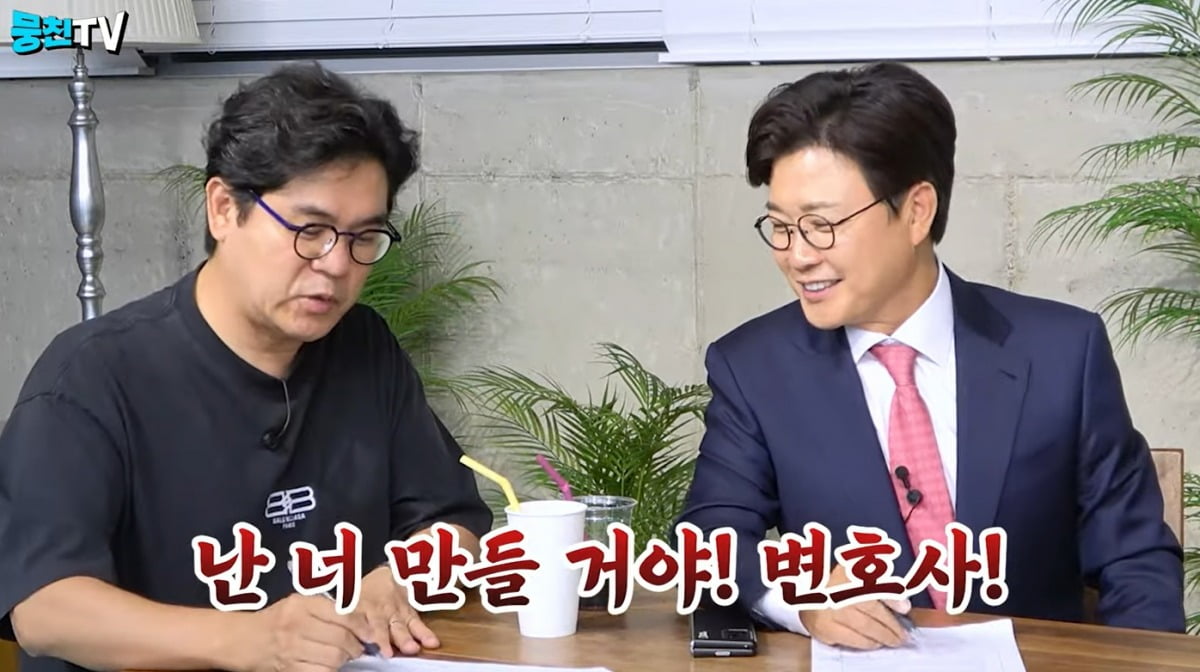 Kim Yong-man pointed to Kim Seong-ju and said, "Kim Seong-ju talked about this the last time he was with me. Nowadays, hasn't it become an era of two or three jobs? In the future, I want to dream of another dream in addition to this job. Let's prepare from now on." Seongju Kim confided, "Whether we advance to the United States or anywhere else, we have to understand some legal boundaries and what to do, so wouldn't it be better for us to know that rather than leaving it to someone else?"
Kim Yong-man asked, "Is it possible to spend a lot of money and fail?" Seo Dong-ju explained, "The important thing is to get a scholarship. If you do well on the entrance exam, you can get a scholarship and go to school. There is an entrance exam called Elset. About 40% passed in the year I took it. Absolute evaluation is also included."
Kim Yong-man showed interest, saying, "Seongju Lawyer Project No. 1 will start with typing practice. I will make you a lawyer." Seo Dong-ju said that the rent for a studio alone costs about $5,000 a month and that living expenses support is also needed. Yongman Kim was taken aback, saying, "You have a home, right? Don't you have a family?" Seongju Kim was perplexed and asked, "Why is my house in the United States?" Seongju Kim made people laugh by saying, "First of all, I need to be good at English. I need to start with language training."
Recently, it became a hot topic when it was revealed that Kim Seong-ju's first son, Kim Min-guk, entered New York University's Tisch School of the Arts this year as a film major.
Kim Ji-won, Ten Asia reporter bella@tenasia.co.kr