ENTERTAINMENT
"Nude hidden camera → threat to report stalker"… Spectrum Park Jong-chan sued for illegal filming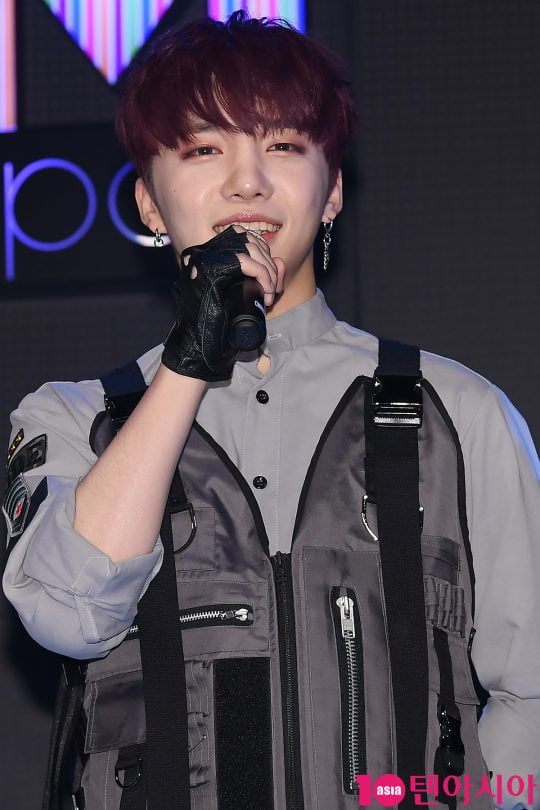 Actor Park Jong-chan (active name Hwarang, 28), a former member of the idol group 'Spectrum', was accused of illegally filming a woman's nude body.
According to related industries on the 4th, Park Jong-chan was accused of violating the Special Act on the Punishment of Sexual Violence Crimes (filming using cameras, etc.) last August.
Park Jong-chan is accused of drinking with A, a non-celebrity woman in her 20s, whom he met through SNS (social network service) at the end of July, and then secretly filming her naked body while she was asleep.
Mr. A said, "I fell asleep drunk at Park Jong-chan's house. Then I woke up to the camera light and video recording sound, and Park Jong-chan was filming my naked body." He added, "I was told not to take a video while I was drunk and unconscious. "I did it," he said.
He continued, "As time passed, I began to think that Park Jong-chan might spread the video. Every time I expressed my intention to sue Park Jong-chan, I thought he would sue me because I said I wanted to die, but my anxiety rose to the point where it was difficult to live my daily life, and my heart started beating just by looking at the camera light. "I was so excited that I decided to file a complaint," he explained.
It is known that Park Jong-chan cut off contact with Mr. A after he announced legal action. Mr. A later asked through SNS whether it was true that he deleted the video, but Park Jong-chan claimed that he avoided contact, saying, "I will report him as a stalker."
Park Jong-chan was recently cast and filmed in a web drama, but it was reported that the entire filming was edited out when the incident became known. Currently, Park Jong-chan's SNS account has been made private. In addition, Park Jong-chan's agency is also refusing to contact the media.
Reporter Junho Yoon, Ten Asia delo410@tenasia.co.kr