ENTERTAINMENT
Apink, happy Chuseok greetings... "Have a Chuseok full of laughter like the full moon."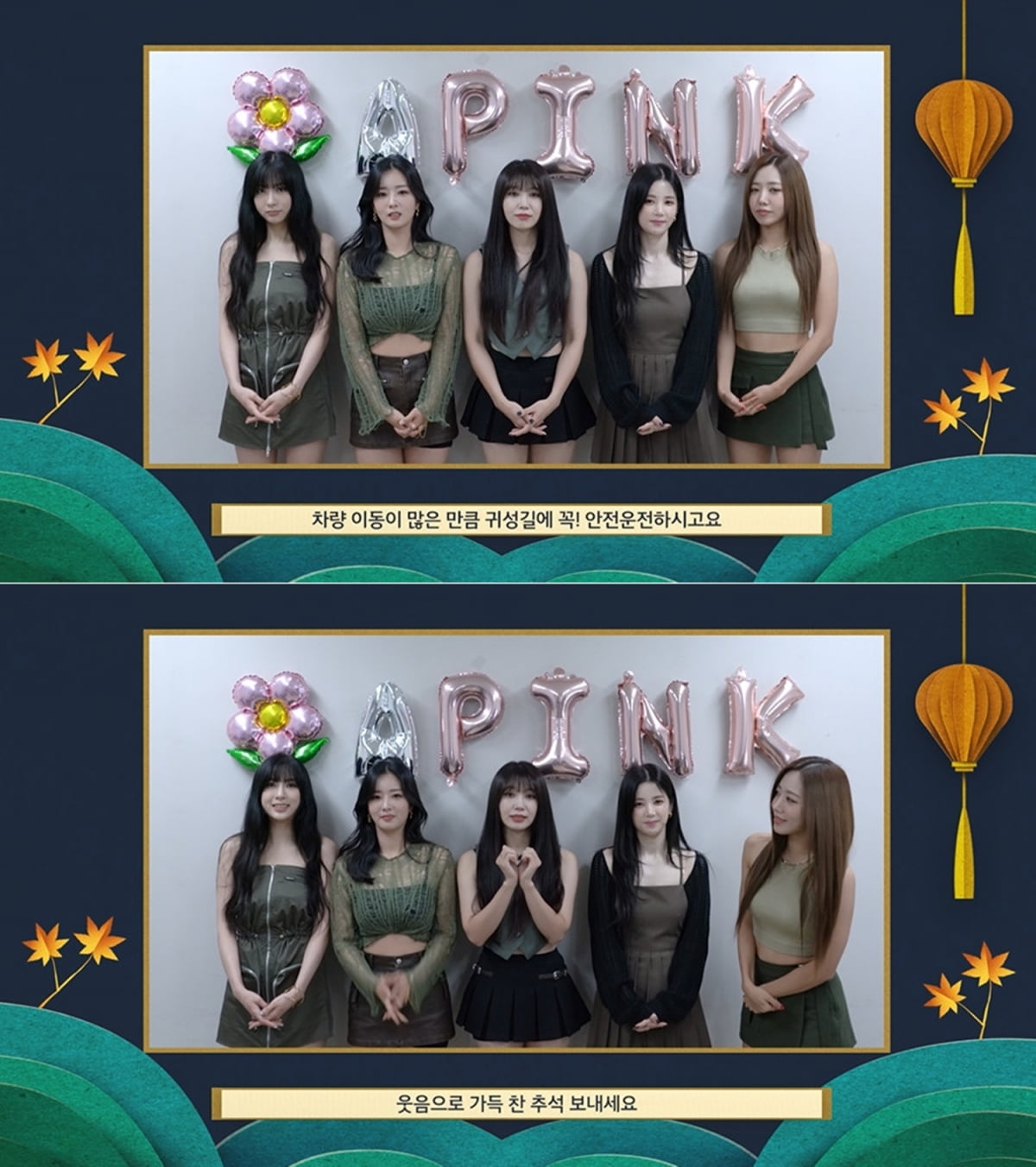 'Longevity idol' girl group Apink gave a happy Chuseok greeting.
On the 28th, Apink released a Chuseok greeting video and four Chuseok cuts through their official SNS to welcome the Chuseok holiday with a cheerful appearance to fans.
Apink spoke of the cool fall approaching and sent a lively greeting, saying, "Pandas, are you having a bountiful Chuseok holiday?"
He then showed off his sense of singing a line of a song by saying, "Promise me that you will have a happy holiday as it has been a long time since it has been a long holiday~" and then left a warm holiday-like greeting, saying, "Have a Chuseok filled with laughter like a bright and round full moon."
In addition, the Apink members gave fans a fun Chuseok gift by showing off their still good looks and the friendship and chemistry between the members in the four Chuseok cut images released together.
Apink, which is considered a good example of a 'long-running idol', is continuing to engage in team activities and plans to continue active communication with fans through both individual and team activities.
Reporter Junho Yoon, Ten Asia delo410@tenasia.co.kr