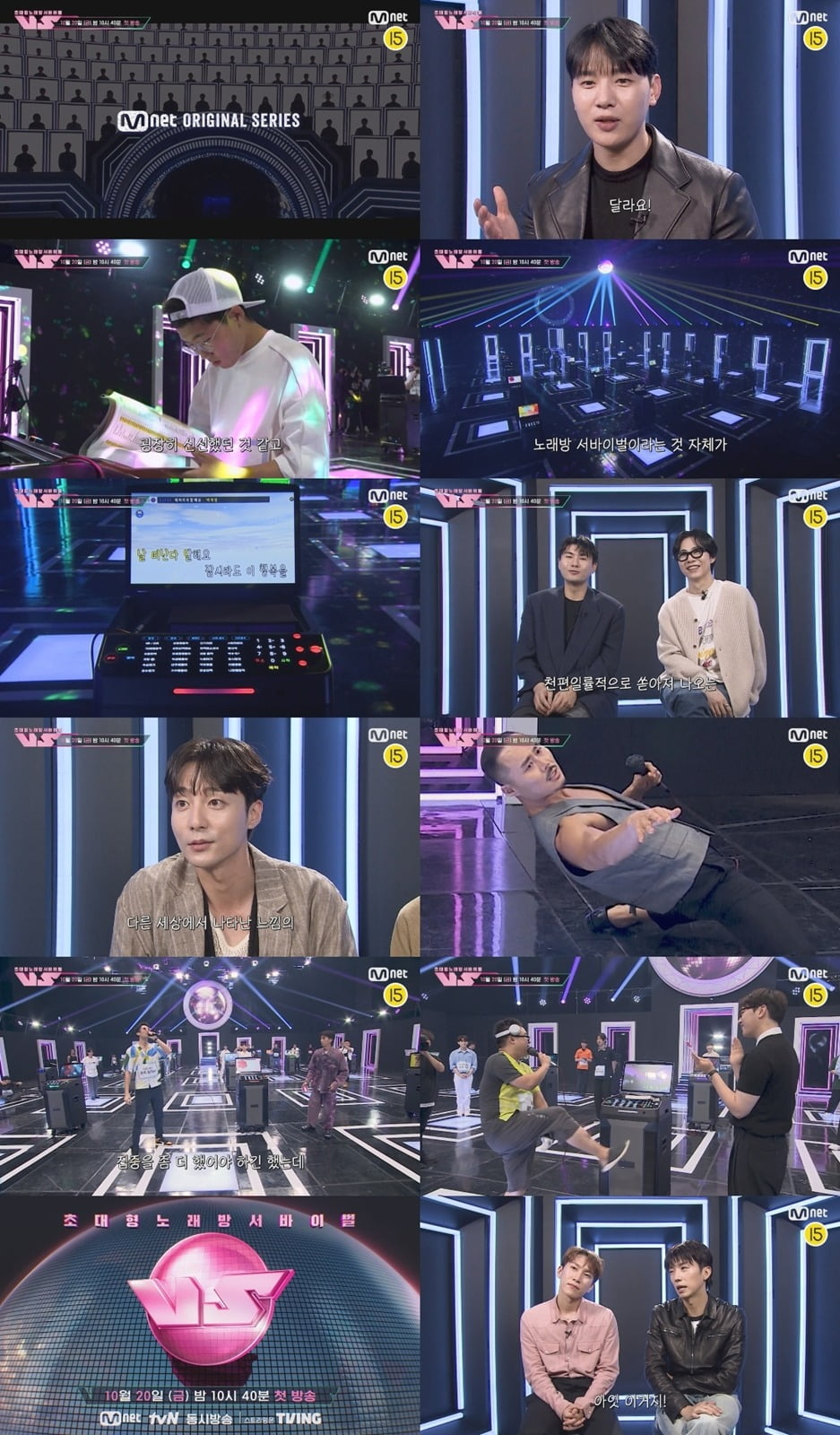 'Super Large Karaoke Survival VS' has confirmed its first broadcast on the 20th of next month, predicting a different kind of fun.
Mnet's new program 'Super Large Karaoke Survival VS', which will be broadcast for the first time at 10:40 pm on October 20th, will simultaneously show the meaning of the breathtaking showdown and the meaning of the confrontation (VS) between ordinary karaoke vocalists. Program it contains. We plan to discover karaoke masters who have shown off their talents and skills in karaoke rooms and kick off the national sing-along time.
In particular, Jang Woo-young, Seo Eunkwang, Soyou, Im Han-byeol, Giriboy, Card the Garden, Roy Kim, Park Jae-jung, Kim Min-seok, and Young K participated as producers and judges, becoming a hot topic. The preview video released was a refreshing 'Super Large Karaoke Survival VS.' It is attracting attention as it shows a taste of the preliminaries of '.
In the first preview video released first, a large number of contestants armed with diverse charms and talents appear, attracting attention, as the producers say, "They are not ordinary audition participants" and "It feels like they appear from another world." Participants from various occupations, including students, models, doctors, nurses, accountants, firefighters, prison guards, lawyers, celebrity managers, and carpenters, will showcase their honed skills in karaoke.
In addition, when you pick up the karaoke microphone, not only does it change 180 degrees, but the participants show tension as if they were in a real karaoke room, making it impossible to take your eyes off them for a moment. As the producers responded by saying, "I felt like I was at a karaoke bar together," and "I felt like I was at a karaoke bar," the contestants at the level of the popular contest are creating a completely different atmosphere from the existing singing auditions, so what kind of tension and fun will they provide in the future? It is expected.
Mnet's new 'Super Large Karaoke Survival VS' will feature a large number of popular karaoke chart songs that anyone can sing along to, starting with the birth of a new star.
Mnet's new program 'Super Large Karaoke Survival VS', which will tell the familiar subject of karaoke, which all Koreans have been to at least once, using Mnet's unique survival style, will premiere at 10:40 pm on Friday, October 20th and air weekly on Mnet and tvN. You can watch it all here.
Ten Asia Reporter Kim Seo-yoon seogugu@tenasia.co.kr