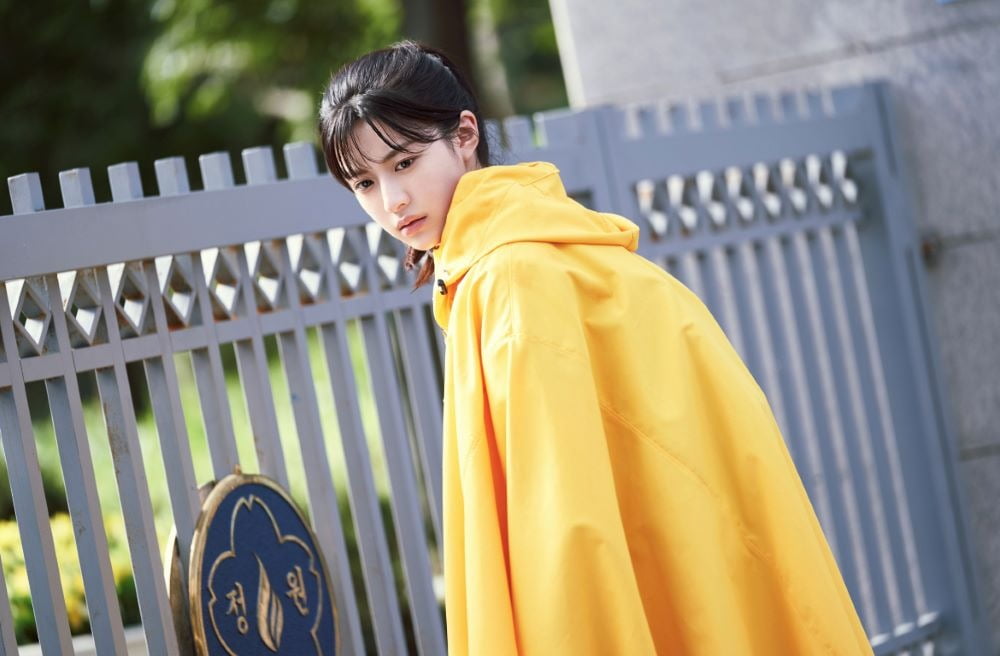 Actress Go Yoon-jung once again created a 'life character'.
Go Yoon-jung plays the role of Jang Hee-soo, a physical education student who inherited the ability to regenerate from her father, in Disney+'s original series 'Moving' (written by Kang Full, directed by Park In-je and Park Yoon-seo, produced by Studio & New, co-produced by Mr. Romance), which was released until the last three episodes on the 20th. He demonstrated his presence.
Jang Hee-soo misses Kim Bong-seok (played by Lee Jeong-ha), who disappeared after a decisive battle with North Korean soldiers, but smiles happily as she watches him saving neighbors in danger on TV. Even in the midst of a tense development, Hee-su conveyed a heart-rending emotion by confessing her love with Bong-seok, full of excitement. She comforted a North Korean man crying on the street and later called him uncle, creating a warm heart. Go Yoon-jung, who was Jang Hee-soo throughout the broadcast, was called a sunshine character and a healing character and received a lot of love from 'Moving' fans. Accordingly, we looked at the charms Go Yoon-jung showed through 'Moving'.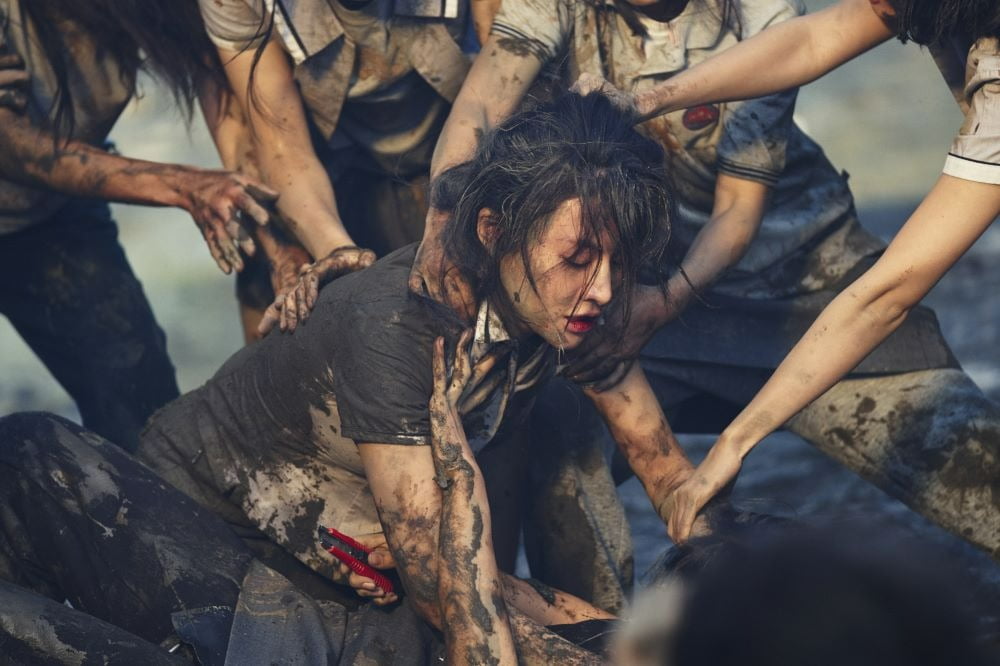 #Rediscovery of various visuals + voices
Go Yoon-jung proved that she can flexibly transform into various faces through 'Moving'. He blended in perfectly with the fresh transformation of a high school student without any sense of heterogeneity, and even showed a girl-crush action that had not been shown before, showing off his unexpected charm. The legendary 17-on-1 action scene where he fights against school violence perpetrators, as well as the sight of him delivering a decisive blow to Yang Dong-geun (played by Jeong Jun-hwa) to save Lee Jeong-ha in the gym, gave an exhilarating thrill.
Here, the charm of Go Yoon-jeong's low-pitched voice met with Jang Hee-soo's easy-going and bright energy, creating synergy. In this way, Go Yoon-jung expanded the spectrum of genres and images, making people look forward to the future even more.
#Stepwise growth + character digestibility
Since her debut in 2019 with tvN's 'He Who's Psychometric', Go Yun-jung has been appearing in Netflix's 'Health Teacher Ahn Eun-young', 'Sweet Home', JTBC's 'Law School', tvN's 'Light and Shadow', and the movie 'Hunt'. As he built up his filmography, he continued to grow step by step, proving his talent and potential as an actor. And through 'Moving', he once again proved his acting skills and took a step forward as a trustworthy actor.
In addition, Go Yoon-jung played a role in increasing immersion and attracting viewers by firmly building up the initial narrative in a genre that may be unfamiliar with the Korean superhero genre. In particular, in order to perfectly portray the secret character with the ability to regenerate as a lovely teenage girl who is likely to be a teenage physical education student who is likely to be around us in real life, Go Yun-jung portrays her favorite character, Jang Hee-soo, with sincerity and effort, including going to an actual physical education academy. While making it, he received favorable reviews for his acting skills. In addition, various chemistry was created with various actors including Lee Jeong-ha, Ryu Seung-ryong, Han Hyo-joo, Kim Do-hoon, Kim Hee-won, and Cha Tae-hyun.
#3. Expand to global level + career high
Go Yun-jung achieved a career high by successfully entering the global market through 'Moving'.
Demonstrating the power of K-heroes through Disney+'s original series 'Moving', it not only took first place in the topical category for two consecutive weeks, but also ranked first in the brand reputation movie actor category in September, making it a hotter movie than ever. It's getting attention.
In this way, Go Yun-jung perfectly depicts the character's narrative with her diverse acting skills and charm that do not discriminate between genres and characters, and solidly shows her presence in each work, drawing attention to her future activities.
Meanwhile, Go Yoon-jung is starring in tvN's 'Someday Wise Doctor Life', a spin-off drama of 'Wise Doctor Life', which will be aired in the first half of 2024 (Written by Kim Song-hee/Directed by Lee Min-soo/Creators Shin Won-ho and Lee Woo-jung/Planned by Creative Studio Egg Is Coming/Produced by tvN). has been confirmed as the next work.
Ten Asia Reporter Kim Seo-yoon seogugu@tenasia.co.kr