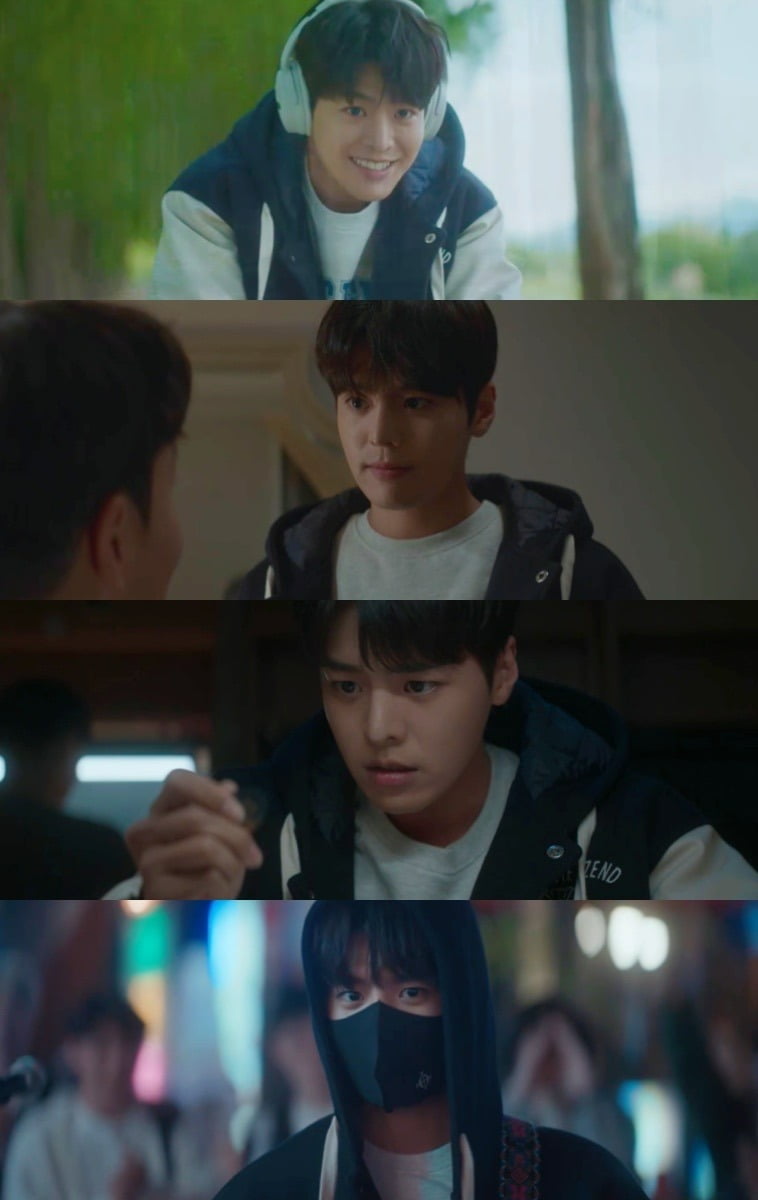 Actor Ryeo-woon heralded a full-fledged performance with his powerful first appearance in 'Glittering Watermelon'.
Ryeowoon first appeared in tvN's new Monday-Tuesday drama 'Sparkling Watermelon', which first aired on the 25th, as CODA Eun-gyeol, born to hearing-impaired parents and the only hearing person in the family and a high school student. He showed off his touching healing acting skills and warm character. It captured attention with its expressive power.
From the first scene, Ryeo-woon boasted a high character synchronization rate, as if he was walking out wearing a high school student Eun-gyeol, and left a deep impression on viewers by revealing the visuals of the male god in a romance comic with his physicality and eyes.
In particular, he immediately disarmed the hearts of viewers with his refreshing and cheerful expression that shined in every cheerful scene and his guitar performance that skillfully expressed canon variations.
As he is the only one in his family who suffers from hearing impairment and can hear and speak, his warm and cozy sensibility as he takes care of his parents and older brother and his tsundere side under his urbane appearance are vividly portrayed through actor Ryeo-woon's warm acting.
In particular, his older brother Eun-ho (played by Bong Jae-hyun) put on headphones while riding a bicycle and said, "You have to use these so cars can avoid harming you," and showed off his heart-throbbing charm by preparing in advance for fear of being in danger when he was not by his side. He was also a Taekwondo expert. He also showed the consideration of an older brother by taking the time to spar with his older brother, who was preparing for the entrance exam as a special talent, and providing close care to him.
In this way, Ryeo-woon, who plays Eun-gyeol, is a model student who is ranked first in the school and sweeps awards in various competitions during the day, but is a band guitarist at night, the amplitude and conflict of the character who leads a double life as he pursues his dream and a family that only cares for him. He was skillful from the beginning, raising expectations for his future performance.
Ryeowoon is a passionate high school student who has to focus on his studies in voluntary and other classes due to a special family environment, and the charm of the character of Eungyeol, a guitarist who lives with a deep passion in his heart and falls in love with the guitar, which he accidentally discovered through his grandfather, the owner of a musical instrument store, becomes stronger with each episode. It is going to be revealed.
Following his role as the top historical drama male lead who successfully led the previous drama 'Flower Scholar Lover', Ryeowoon showed off his charm as a popular actor by contributing to the work as the male lead with healing points from the first broadcast of the youth drama 'Sparkling Watermelon'.
Meanwhile, the tvN drama 'Sparkling Watermelon' starring Ryeo-woon is a fantasy story that unfolds when Eun-gyeol (played by Ryeo-woon), a CODA boy with a natural talent for music, travels back in time to 1995 and plays in a band with his father Lee Chan as a child. This youth drama airs every Monday and Tuesday at 8:50 PM.
Ten Asia Reporter Kim Seo-yoon seogugu@tenasia.co.kr