ENTERTAINMENT
The full story of IU's kissing incident with Thailand's hot celebrity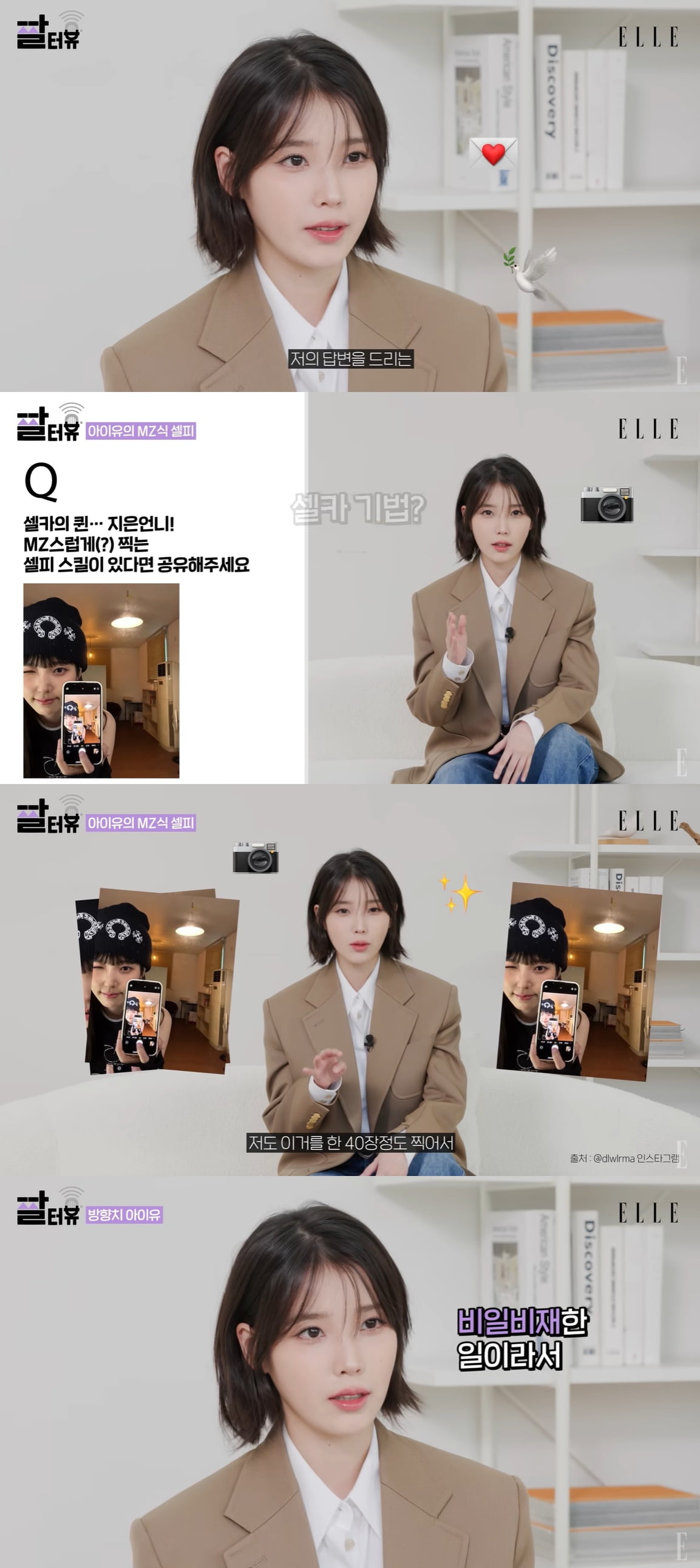 Singer and actress IU mentioned Thai actress Davika Hune.
Recently, a video was posted on the YouTube channel 'Elle Korea' with the title 'IU's shocking(?) kiss issue explained‼'.
IU began by saying, "I will be taking a time to review the pictures in which I will give my answers to the pictures left one by one by Uaena (fanclub name)."
He said, "This is a very popular selfie technique these days. There's a lot of me in there, little by little. I took about 40 pictures of this and only got 2. It looks easy, but it's very difficult. If you pay attention to everything, you realize that selfies are very difficult. "It will happen," he said.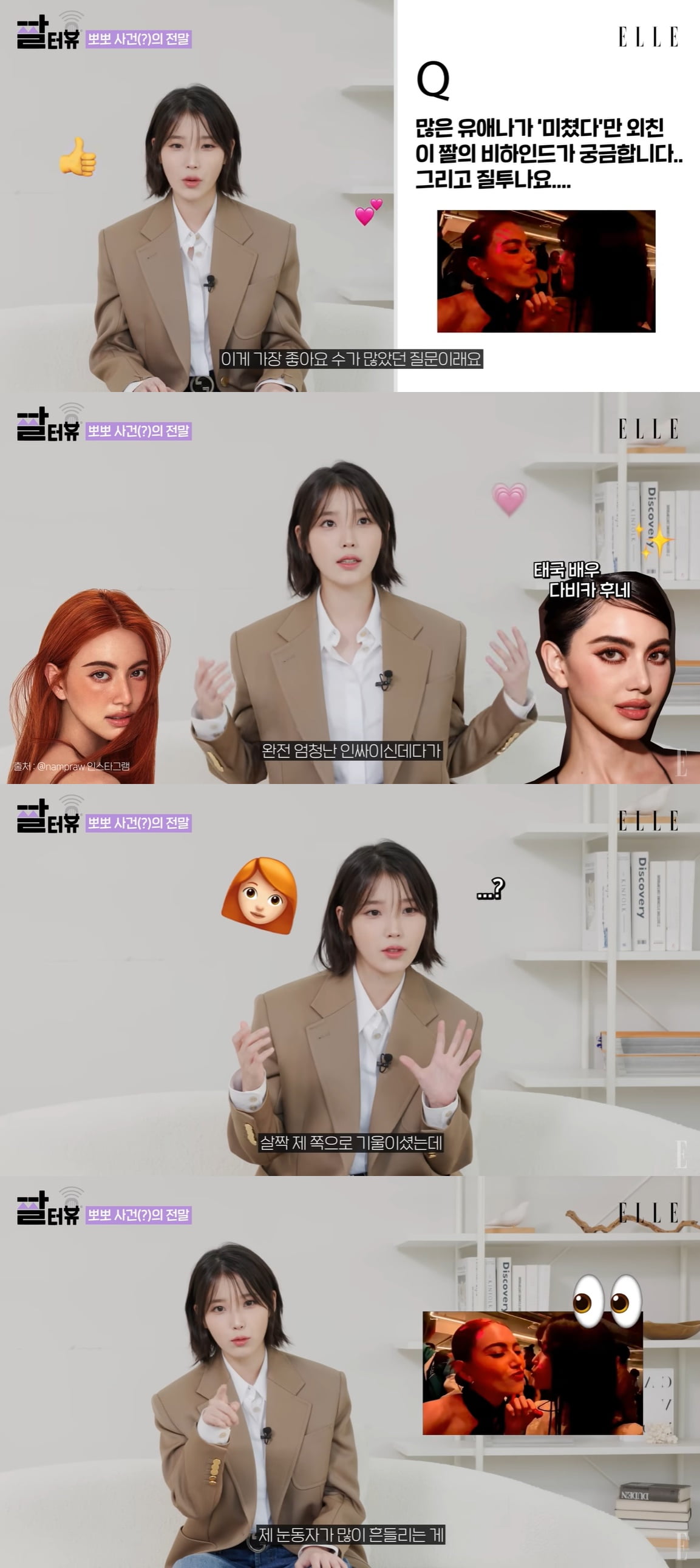 IU is the one with direction. He said, "I feel like I'm barely aware of it now. It's not uncommon. I don't know who is trying to turn me around. I'm grateful to the staff who point me in the right direction. If there are people watching, I'm always made fun of. Who's watching?" "Even when people make fun of me, I just pretend not to hear anything and just move on," he explained.
IU mentioned her appearance with Thai actress Davika Hune. He said, "I heard this was the question with the most likes. To tell you the whole story of the day, Davika next to me is a super popular person and a super hot girl. She approached me first. 'You're the same age as me, does it seem like it's your birthday?' "He said, 'That's how our first relationship began."
He continued, "That day was my birthday. Since we both had birthdays today, he said happy birthday and slightly tilted his face towards me, but I'm not sure if he meant to kiss me. The situation was so dark and noisy. I didn't know how to make a gesture in that moment. "I think I saw it in an overseas drama. If so, is it necessary to make a kissing gesture like this? I made that decision in an instant," he added.
IU said, "If you look closely, you will see that my eyes shake a lot in just 0.1 seconds. At that moment, I thought, 'Huh? Are you kissing me?' and if I misunderstood and kissed you when it wasn't, wouldn't it be rude? Tabika accepted it cheerfully. "It was my first time too. Davika has such a special and amazing relationship with me, so please don't be too jealous," he said.
Kang Min-kyung, Ten Asia reporter kkk39@tenasia.co.kr