ENTERTAINMENT
Actors Lee Sang-yeop and Kim So-hye finally reunite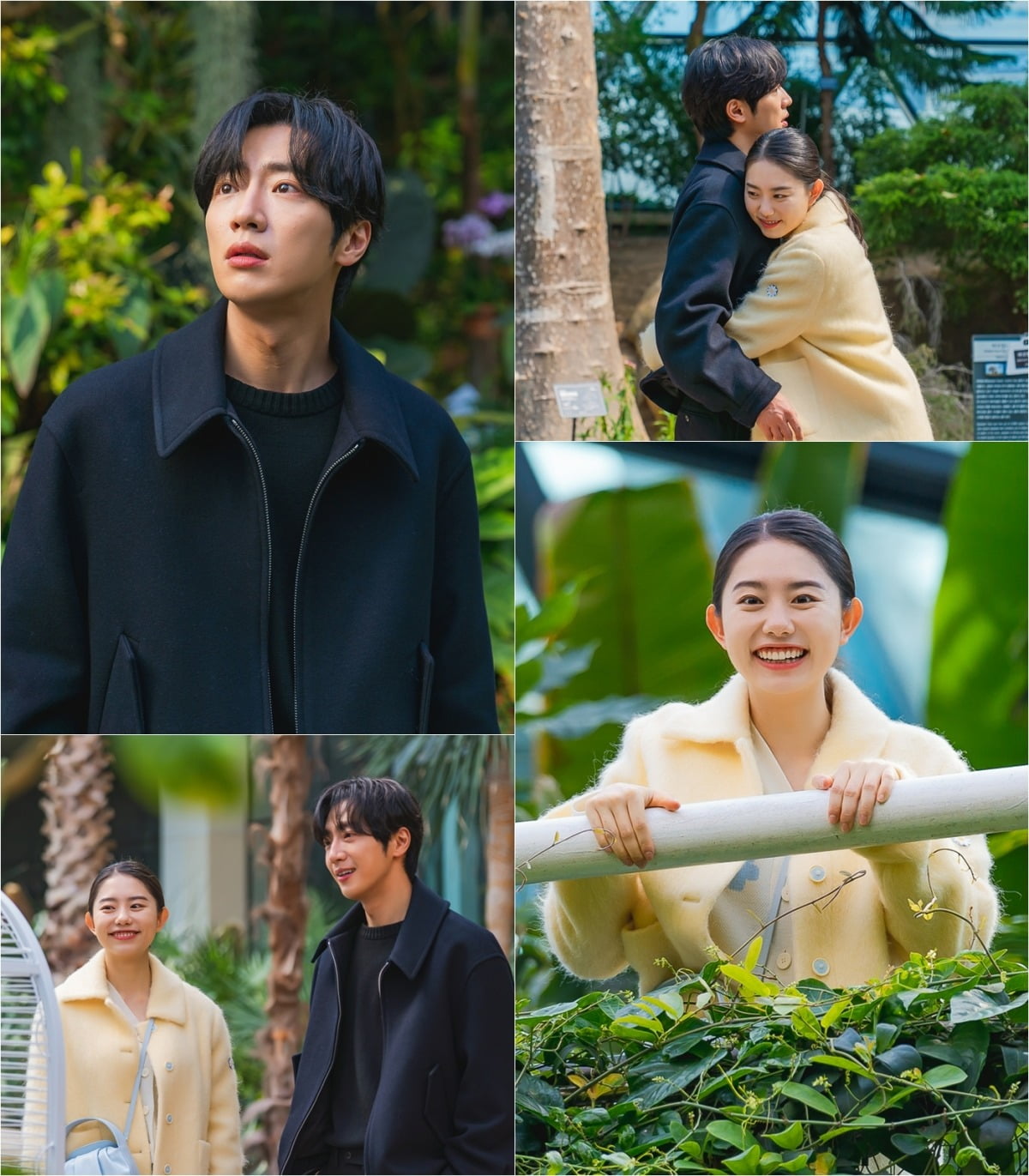 'Pure Boxer' Lee Sang-yeop and Kim So-hye enjoy a date at a botanical garden.
In the 10th episode of KBS 2TV's Monday-Tuesday drama 'Pure Boxer', which airs at 10:30 pm today (25th), Kim Tae-young (Lee Sang-yeop) keeps her promise to Lee Kwon-sook (Kim So-hye) to go see the baobab tree together on her birthday.
Kwon Sook, who arrived at the botanical garden earlier, waited for Taeyoung, who could not be reached, under the baobab tree. At the same time, Taeyoung headed to the fruit shop run by his mother to meet Kim Oh-bok (played by Park Ji-hwan), and the two aroused viewers' curiosity with their conflicting endings.
The still released today captures attention as it shows Taeyoung and Kwon Sook reuniting at the botanical garden. In particular, Kwon Sook, who found Taeyoung, smiles brightly like the sun, as if she has never been glum, raising the corners of her mouth.
Taeyoung is relieved to find Kwon Sook smiling brightly at her. When Taeyoung appears, Kwon-sook runs as fast as she can and falls into his arms, and Taeyoung, caught off guard by her unexpected embrace, appears at a loss and doesn't know what to do, raising the excitement level.
Taeyoung, who was suffering alone to reveal the truth about Hee-won, seems to have forgotten all the ordeals and spends a happy time with Kwon-suk in an innocent manner.
The production team of 'Pure Boxer' said, "In episode 10, the scene of Kwon Sook's long-awaited date at the botanical garden with Tae Young is depicted. "I hope you watch the live broadcast to find out why Kwon Sook wanted to see the baobab tree and what the two people discussed after meeting each other for the first time in a long time."
Episode 10 of KBS 2TV's Monday-Tuesday drama 'Pure Boxer' will be aired at 10:30 pm today (25th).
Ten Asia Reporter Kim Seo-yoon seogugu@tenasia.co.kr