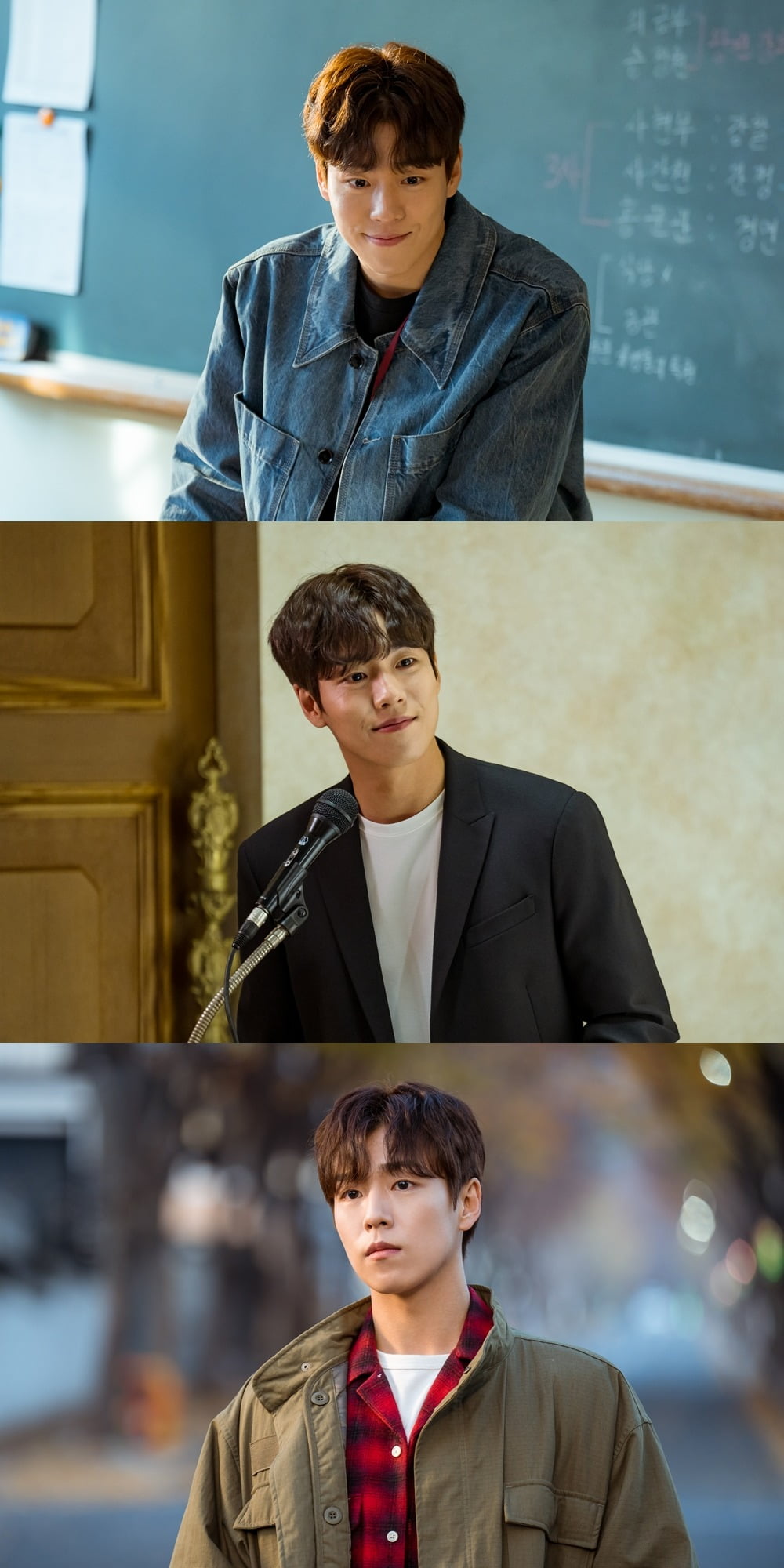 Actor Lee Hyun-woo shared his special feelings about working on 'I Love You Again'.
MBC's new Wednesday drama 'Lovely Dog Today Again', scheduled to air for the first time on October 11th at 9 PM, is based on the Naver webtoon of the same name 'Lovely Dog Today' (writer Lee Hye) and tells the story of a woman who is cursed to turn into a dog when she kisses him. This is an unpredictable fantasy romance drama about a man who is afraid of dogs, although he is the only cheat who can break the curse.
In the play, Lee Hyun-woo plays the role of Lee Bo-gyeom, a high school Korean history teacher and a mountain god who hides his blade behind a sad smile. He is kind to everyone, but he is clear when it comes to drawing lines and takes special care of his own people. As a friendly atmosphere maker, he also has a secret hidden deep in his heart, so attention is focused on what kind of story he will create with Cha Eun-woo (played by Jin Seo-won) and Park Gyu-young (played by Han Hae-na).
The still released on the 25th (today) shows Lee Hyun-woo completely immersed in the character 'Lee Bo-gyeom'. From the gentle smile he looks at the students in front of the blackboard to the expressionless expression, he attracts attention by expressing the character's narrative intact, emitting a lot of unexpected charm.
Ahead of the first broadcast, Lee Hyun-woo said, "I participated because I was fascinated by the character Lee Bo-gyeom, who has various appearances. "As I met and talked with the director, my desire to work together grew," he confidently revealed the reason why he was drawn to 'A Lovely Dog Today, Too.'
Lee Hyun-woo continued, "It is a three-dimensional character with a variety of sides. It looks bright and friendly, but there are many things hidden behind that appearance." He added, "Rather than being a simple character with a twist, it is a character with a deep story, so we can listen to the thoughts and actions that come out of the situations Lee Bo-gyeom experiences." "I felt heartbroken while acting," he said, expressing his thoughts about the character Lee Bo-gyeom.
Regarding what he particularly focused on while playing the character of Lee Bo-gyeom, Lee Hyun-woo said, "My biggest hope was that people watching the drama would understand and sympathize with Lee Bo-gyeom's pain. "I hope that viewers will remember Bogyeom as someone who showed his sincerity," he explained. When asked about synchronization with the character, he answered 50% and revealed his honest side, saying, "I think we have similar bright and friendly personalities, but my detailed and planned appearance is a little different from mine."
Lee Hyun-woo, who chose the three keywords that best describe the character, 'God', 'human', and 'heart', said, "Bogyeom is a god, but I thought that as a person, he felt the same feelings as a human and had a variety of appearances." He said, "I found it more attractive because it showed a lot of human aspects rather than making it feel inaccessible just because it was a god. "I acted with the hope that Bogyeom's charm would be conveyed well to everyone, so please look forward to it," he added.
Lastly, he said, "This is a work that I had a strong desire to show to viewers as soon as possible while filming and even after it was completed. "It's a really fun and lovely drama, so please give it a lot of love."
Ten Asia Reporter Kim Seo-yoon seogugu@tenasia.co.kr