ENTERTAINMENT
JYP's new global girl group 'VCHA' makes its pre-debut today (22nd)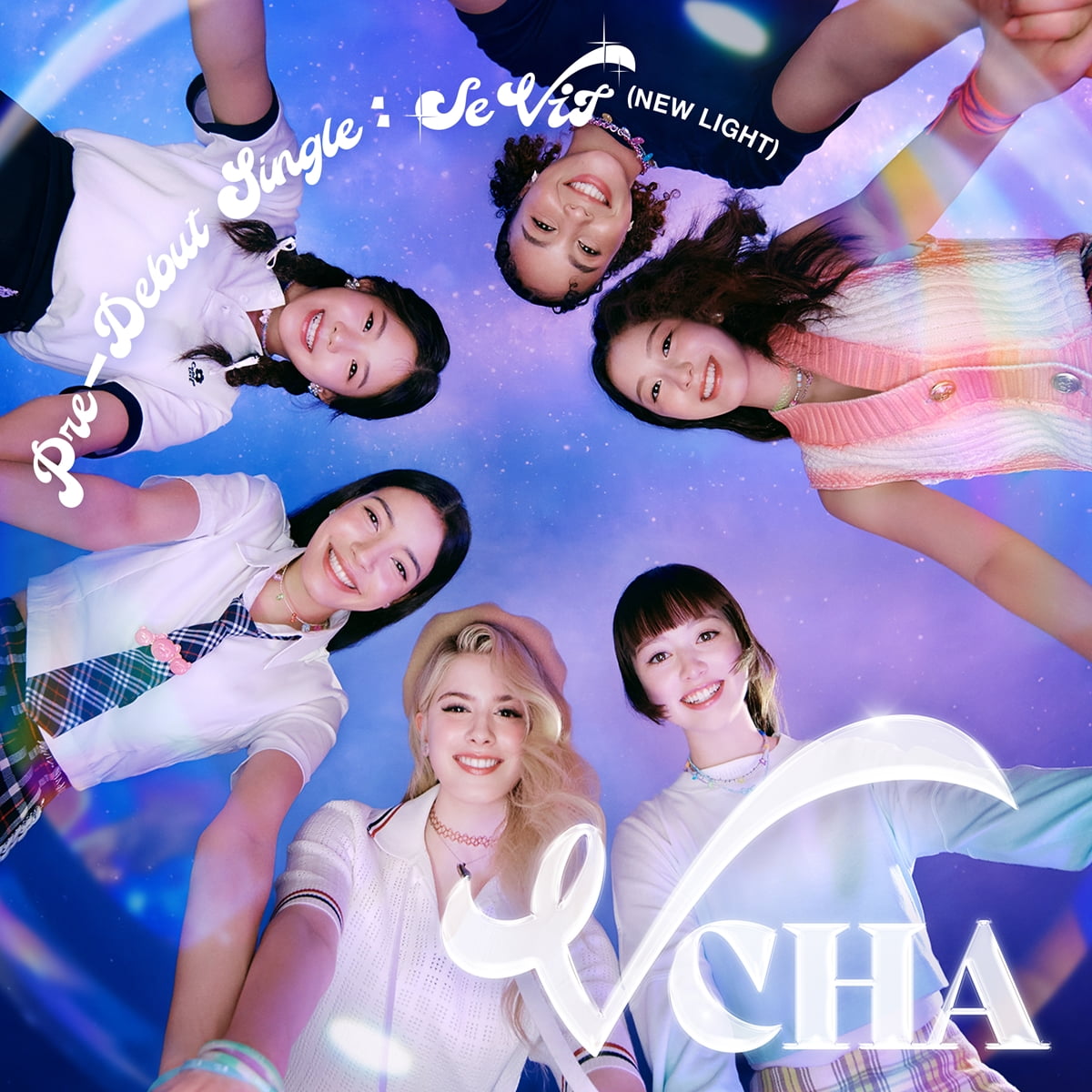 JYP Entertainment's (hereinafter JYP) new global girl group VCHA released its pre-debut single 'SeVit (NEW LIGHT)' and title song 'YO Universe' simultaneously worldwide today (22nd). It appears for the first time.
VCHA is JYP's new girl group that was finally selected through 'A2K' (A2K, America2Korea), a joint global girl group launching project between JYP and Republic Records. It consists of a total of six members, including Lexi, Cage, Camilla, Savannah, Kaylee, and Kendall (in order of final ranking) who passed the final hurdle to debut in the United States and Korea.
Lexi, Cage, Camilla, Savannah, Kaylee, and Kendall were selected as the final members of VCHA after receiving recognition in various evaluation categories such as singing, dancing, stardom, and personality at 'A2K'. The group name VCHA, revealed through the final episode of 'A2K', contains the team's identity. VCHA's intention to shine a light on fans and the world was conceived in Korean, and Park Jin-young, who spearheaded 'A2K', personally named it.
The pre-debut single name 'SeVit (NEW LIGHT)', which VCHA is releasing today (22nd), has the meaning of 'new light' and has a strong organic connection with the team name. A large number of talented writers, including JYP's representative producer Jinyoung Park, Cirkut, producer of the 65th Grammy winner Sam Smith's 'Unholy', and David Stewart, producer of BTS's 'Dynamite', participated to enhance the level of perfection.
The new single features the voices of six members, including the title song 'YO Universe', 'Go Getter', and 'Know Me Like That', which were performed in the finale of the 'A2K' campaign. .
The title song 'YO Universe', in which Jinyoung Park and Cirkut participated in writing and composing the lyrics, tells the story of the 'A2K' series and the participants, and is an uptempo pop song with the message, "We are all different and therefore special." It is said that Cirkut met in LA, USA, and completed the song with amazing chemistry within a day by exchanging ideas about rhythm, chords, and effects.
The mega-project 'A2K', a joint venture between JYP, a representative K-pop agency, and Republic Records, the No. 1 label in the United States selected by Billboard under Universal Music, had its grand opening through JYP's official YouTube channel in July 2023. .
As a survival project to launch a global girl group based on North America's first K-pop training system, JYP head Jinyoung Park served as an audition judge and participated in five major cities in the United States, including Atlanta, Chicago, New York, Dallas, and LA, LA Boot Camp, and finally Korea. We directly screened candidates with dreams and potential. The participants' sweat and effort toward their dreams and Park Jin-young's honest review received a warm response from global fans, making 'A2K' so popular that the total number of YouTube views exceeded 50 million.
Meanwhile, VCHA's pre-debut single 'SeVit (NEW LIGHT)' and title song 'YO Universe' will be released through music sites today (22nd) at 1pm (00:00 Eastern US time).
Kim Se-ah, Ten Asia reporter haesmik@tenasia.co.kr