ENTERTAINMENT
Song Kang successfully completes fan meeting in Japan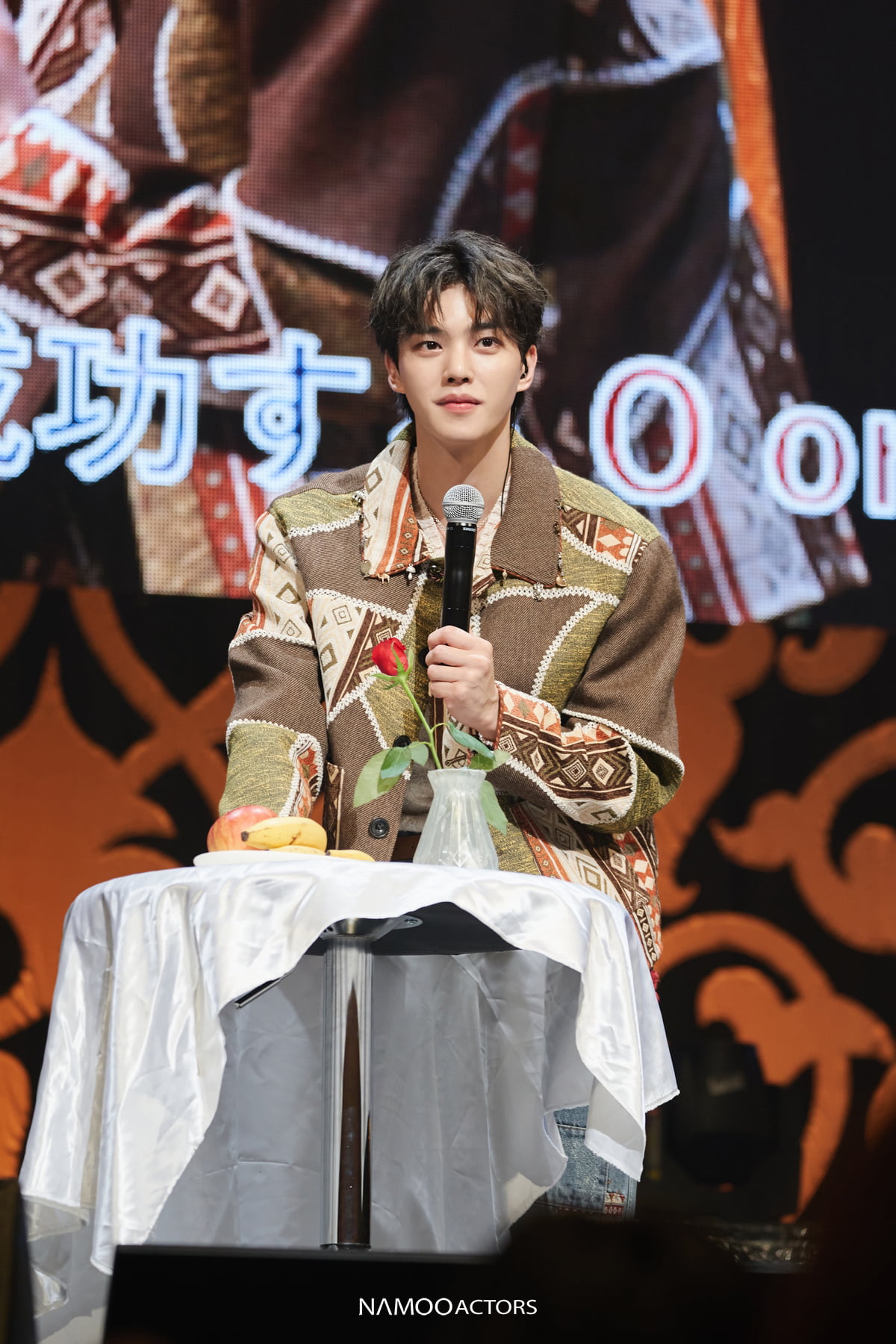 Actor Song Kang created another memory with his fans.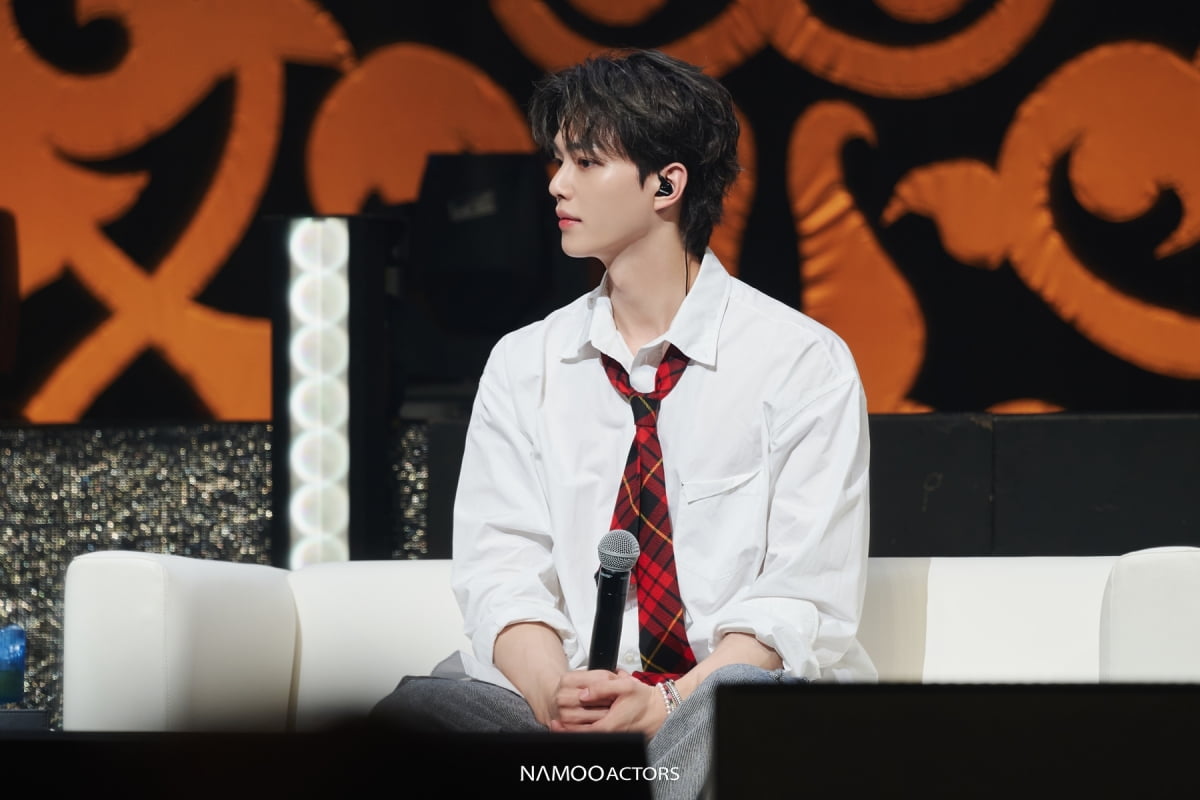 According to Namu Actors, his agency, on the 20th, Song Kang held 'SONG KANG 2023 FANMEETING IN JAPAN ~BY YOUR SIDE~' at NHK Hall in Tokyo on the 18th and attracted about 6,000 people over two sessions. I had a happy time meeting fans. This fan meeting was held in response to enthusiastic requests from fans following 'Kang's Moment' held in Japan earlier this year, giving an idea of Song Kang's popularity in Japan.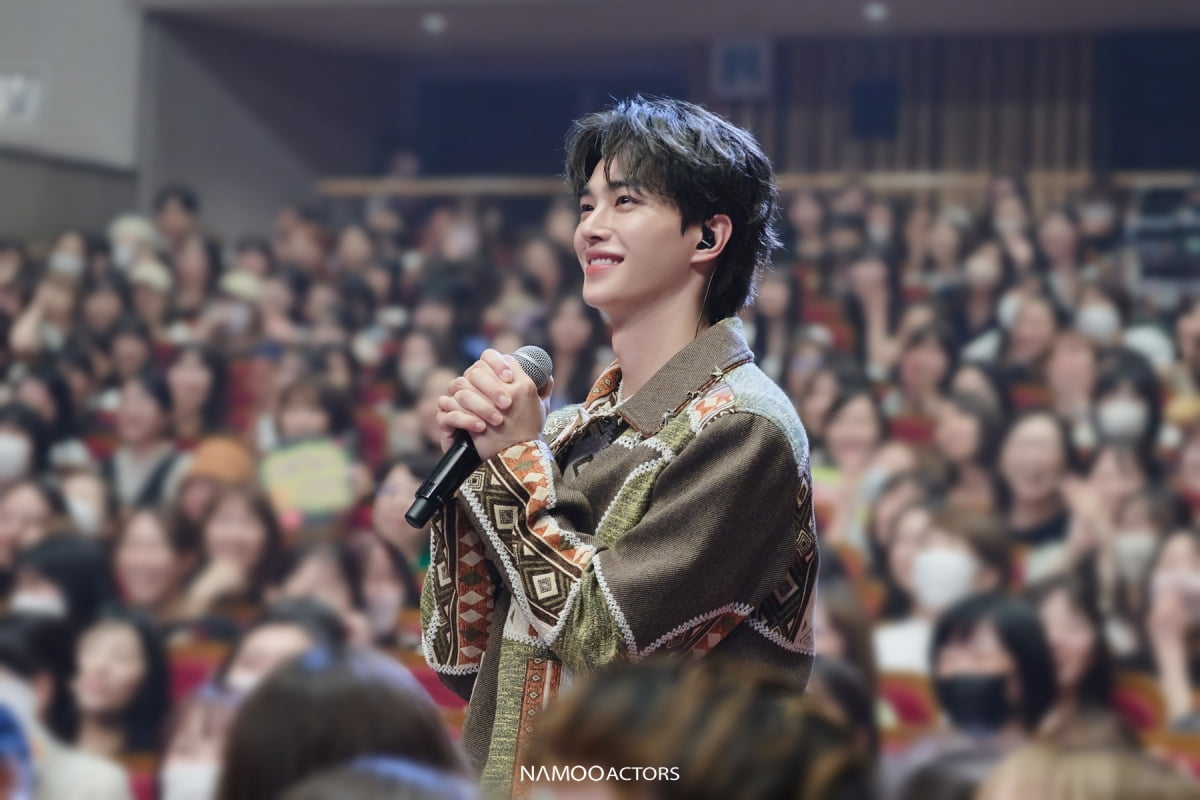 Song Kang, who appeared amidst enthusiastic cheers while singing Im Han-byeol's song 'Stars in the Night Sky', gave a happy greeting to fans whom he met for the first time in about 7 months. Regarding the title of the fan meeting, 'BY YOUR SIDE', he said, "I will always be by your side, so it means that I hope you will also be by my side. The same phrase was engraved on the bracelet that I designed myself during the fan meeting in February. "That's the word I like," he said, conveying the special feelings hidden in the title and announcing the official start of the fan meeting.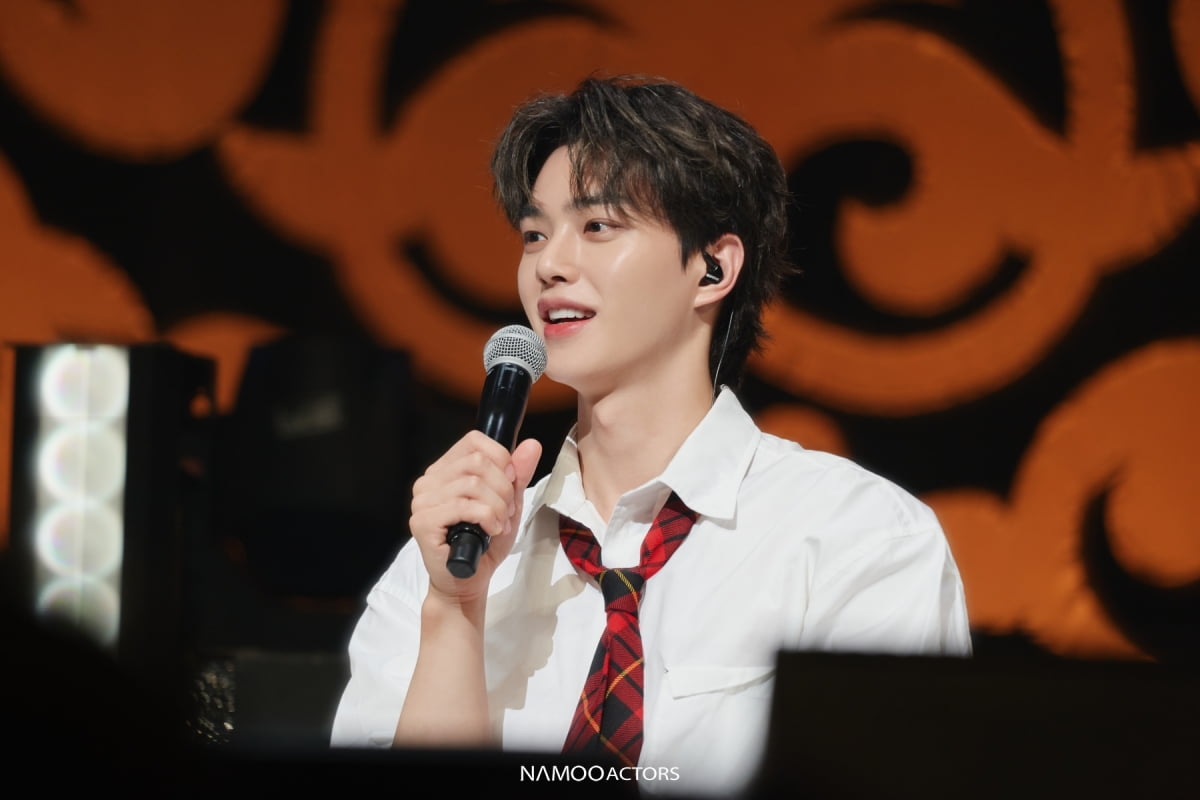 In particular, Song Kang's active attitude of getting closer to fans and directly communicating and interacting with them, like the fan meeting title 'BY YOUR SIDE', was noticeable. The surprise event where roses were presented to fans while going around the audience from the 3rd floor to the 1st floor was revealed to be Song Kang's idea and drew an explosive response. In addition, Song Kang, who gave fans heart-warming moments by playing games or acting with them, sometimes made them laugh with his mischievousness and sometimes with his unexpected cuteness, while also being very considerate of his fans and wrapping the concert hall with friendly warmth.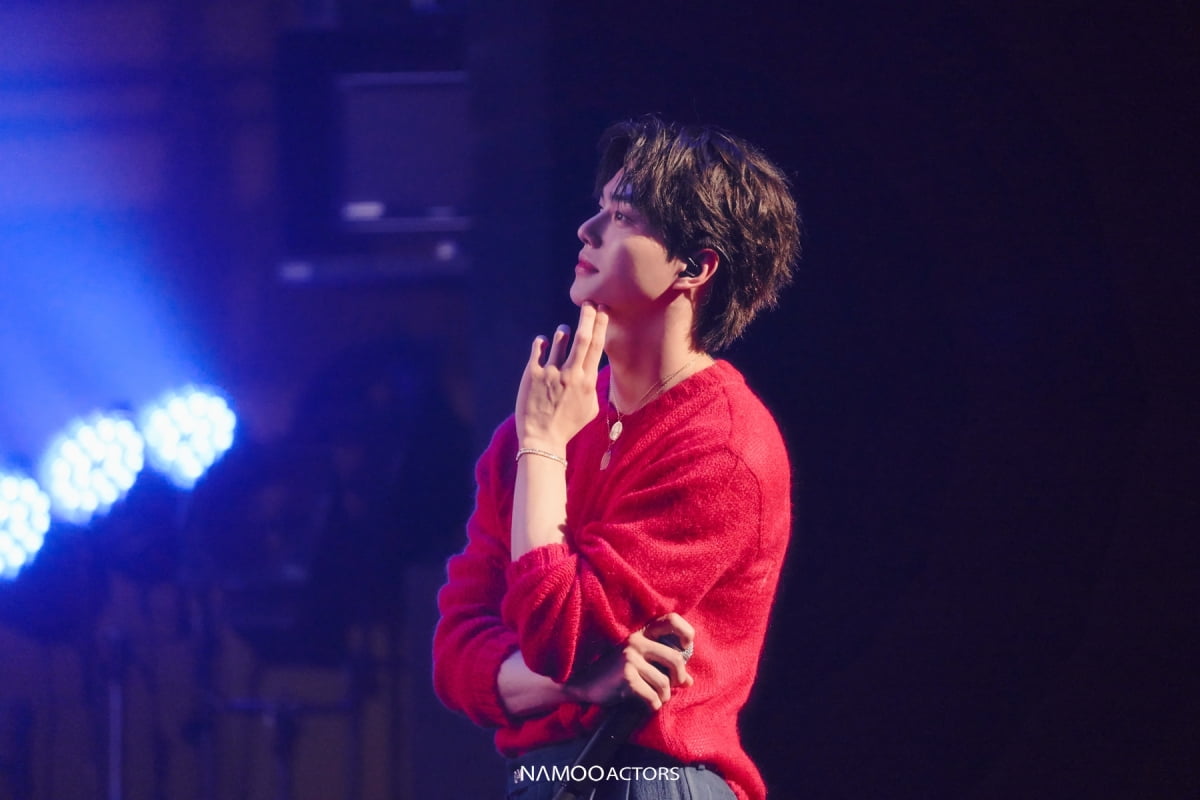 Among these, fans also prepared a surprise event, which greatly impressed Song Kang. At the end of the performance, a video containing messages of love and support for Song Kang was shown, and all the fans shouted "I love you, Song Kang" and posted a slogan that read, "I promise you unchanging love, always on your side, Songpyeon (the name of Song Kang's fan club)." Upon hearing this, Song Kang burst into tears that he had been holding back for a long time and was unable to speak for a while due to the overwhelming emotion. Song Kang said, "Everyone. It is said that memories are always memorable only when there are certain emotions. So, I think I will be able to cherish today as a really 'good memory' for the rest of my life. Thank you for leaving me such a precious memory. I love you." He expressed his gratitude to the fans who were with him.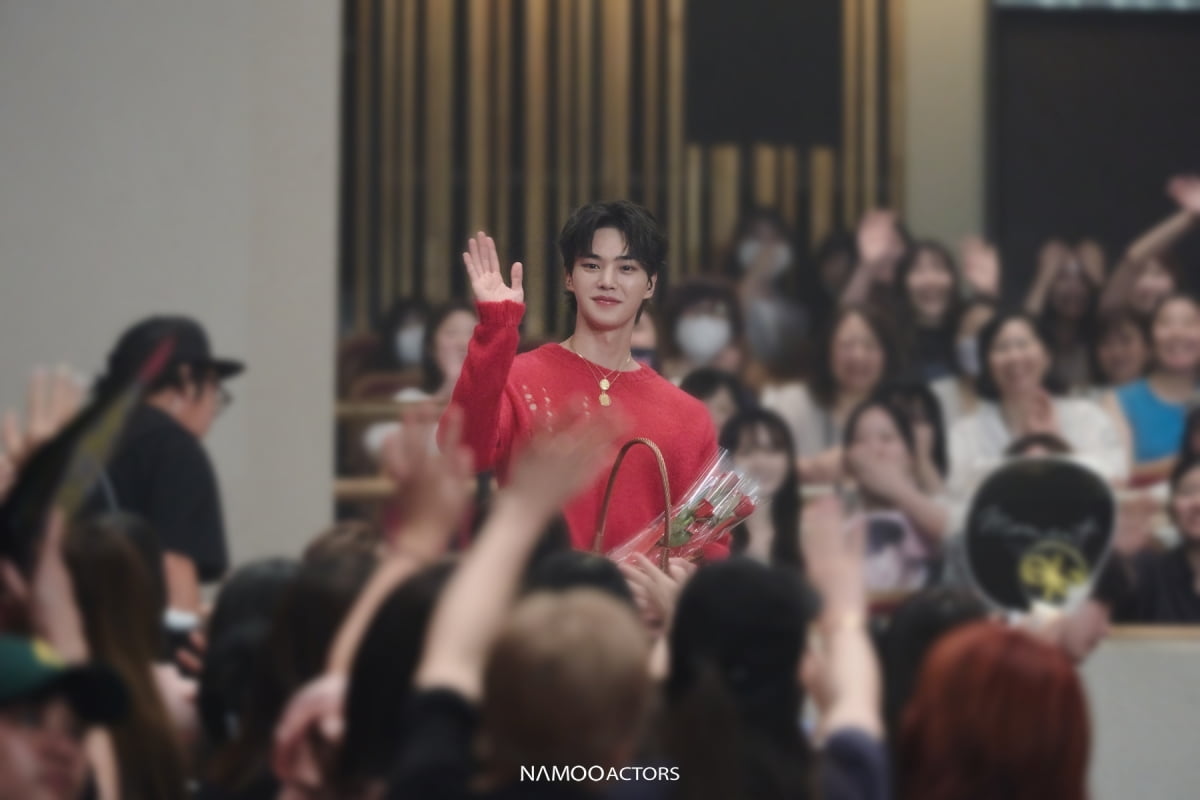 The fan meeting, which filled 120 minutes with warm thoughts of each other, ended with Paul Kim's 'Every Day, Every Moment', which Song Kang prepared as lyrics containing what he wanted to say to his fans.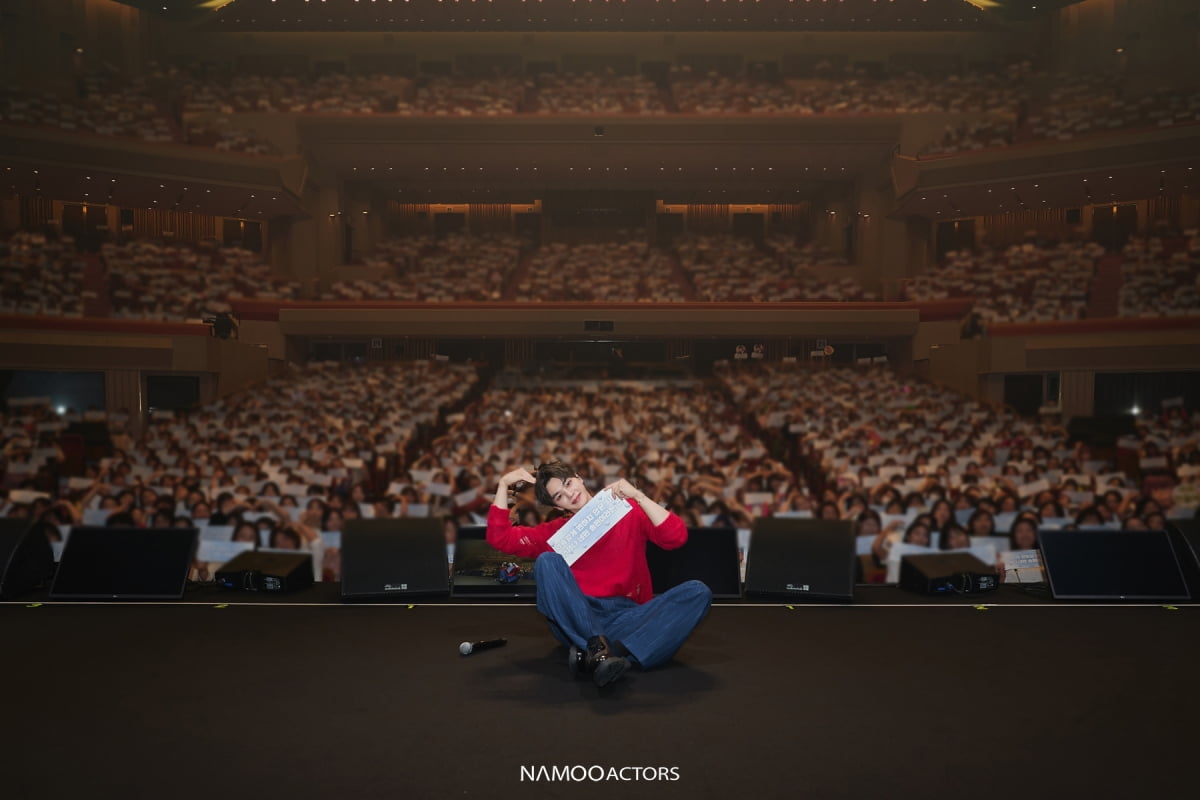 It has been reported that Song Kang's fan meeting will be aired exclusively on TV Asahi on December 17th, thanks to its popularity in Japan. Song Kang is currently filming the new SBS drama 'My Demon' and is scheduled to release Season 2 of the Netflix series 'Sweet Home' in the second half of the year.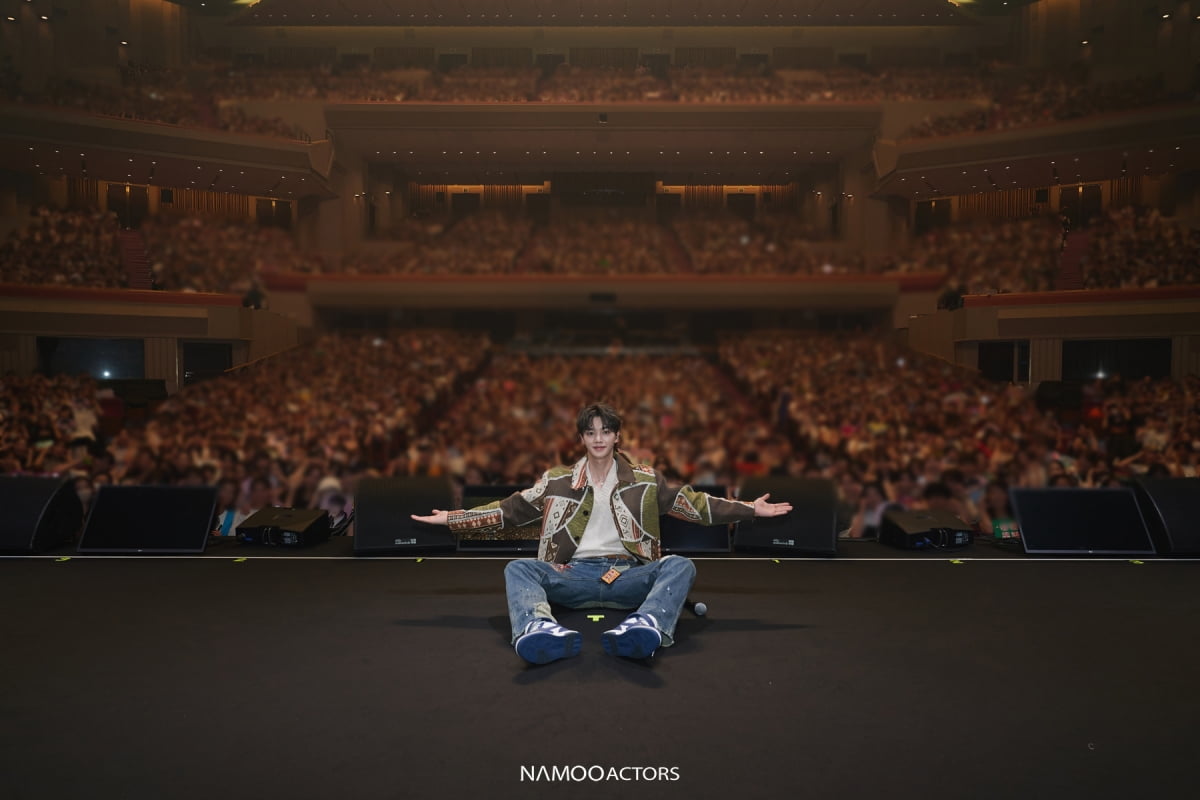 Kang Min-kyung, Ten Asia reporter kkk39@tenasia.co.kr