ENTERTAINMENT
CRAVITY "A team that can be any color, in one word, colorful"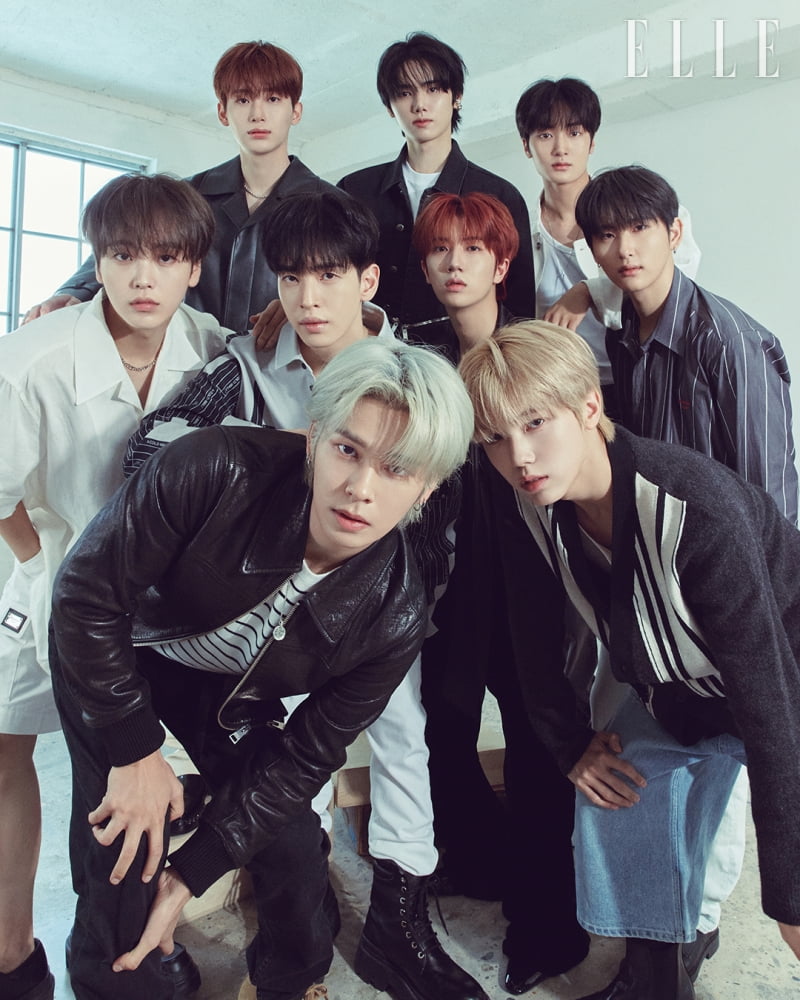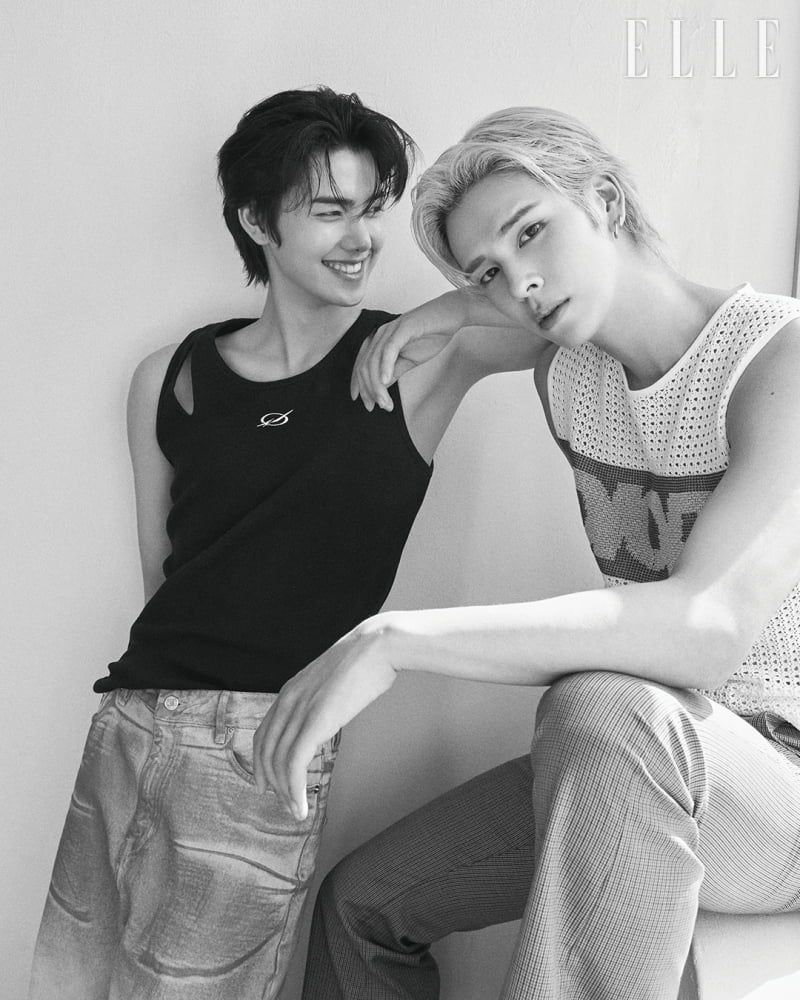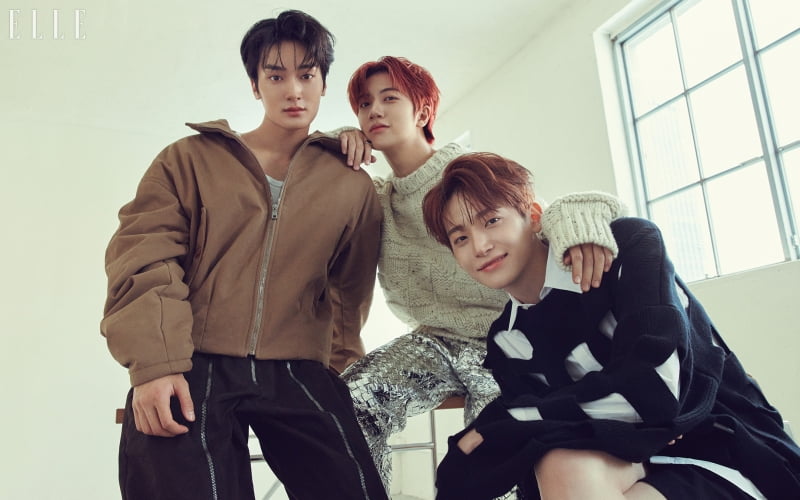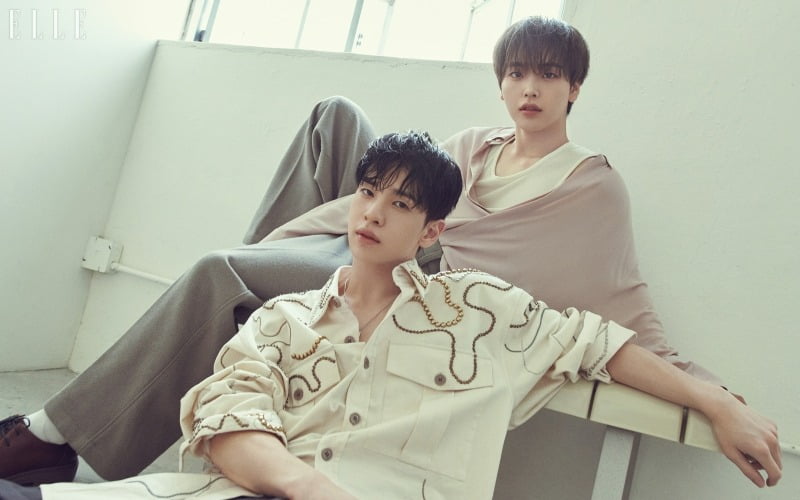 Group CRAVITY (Serim, Allen, Jeongmo, Woobin, Wonjin, Minhee, Hyeongjun, Taeyoung, Seongmin) showed off their fresh visuals resembling autumn through a pictorial.
Fashion magazine Elle released a pictorial and interview with Cravity on the 19th.
In the published pictorial, CRAVITY showed off their gorgeous visuals with 9 different colors along with casual styling that clearly reveals each individual's individuality. With even more intense eyes, he shows off a deadly aura.
In the unit pictorial released together, Cravity appealed their individual charms with natural poses and lively facial expressions. The members' vibrant visuals, solid physique, and soft charisma came together to create a cozy pictorial with a fall feel.
In the interview after the photo shoot, the story continued about Cravity's sixth mini album 'SUN SEEKER', which was released on the 11th.
Serim, who is the leader of the team and has consistently participated in the album work, said about the b-side song 'Love Fire', "As soon as I saw the title, the movie 'Elemental' came to mind. I tend to watch a lot of dramas and movies and incorporate them into the lyrics." He revealed his know-how in creating his own songs.
When asked what they would like to continue to seek as a team, Serim answered, "I want to share our music with Luvity (Cravity's official fan club name) and feel various emotions together." Jeongmo expressed his deep love for his fans, saying, "I want to meet Luvities from all over the world, make new memories, and enjoy the stage happily."
Starting in Seoul last May, Cravity will welcome fans from six cities in the Americas and Asia through its first world tour since its debut, '2023 CRAVITY THE 1ST WORLD TOUR 'MASTERPIECE'. met.
In response, Allen expressed his thoughts, "I was happy because it seemed like the things I dreamed of before my debut had come true, so I didn't feel like it was difficult." Taeyoung said, "I am proud of the members who went on this journey together." Minhee and Seongmin respectively responded, "I am now able to say 'I love you' in different languages," and "The fact that fans are waiting gave me motivation."
Hyeongjun expressed his pride, saying, "When we face the audience on stage and feel their reactions, our pride as a team grows." Wonjin expressed his special affection for the group, saying, "I feel strong when the 9 of us are together. I hope that strength can be conveyed to those who see it." Woobin also predicted his future performance, saying, "Cravity is a team that can be any color. In one word, it's colorful."
Cravity continues to be active with the title song 'Ready or Not' from their sixth mini album 'Sun Seeker'.
Kim Ji-won, Ten Asia reporter bella@tenasia.co.kr