ENTERTAINMENT
Kep1er has released a concept photo with teen charm.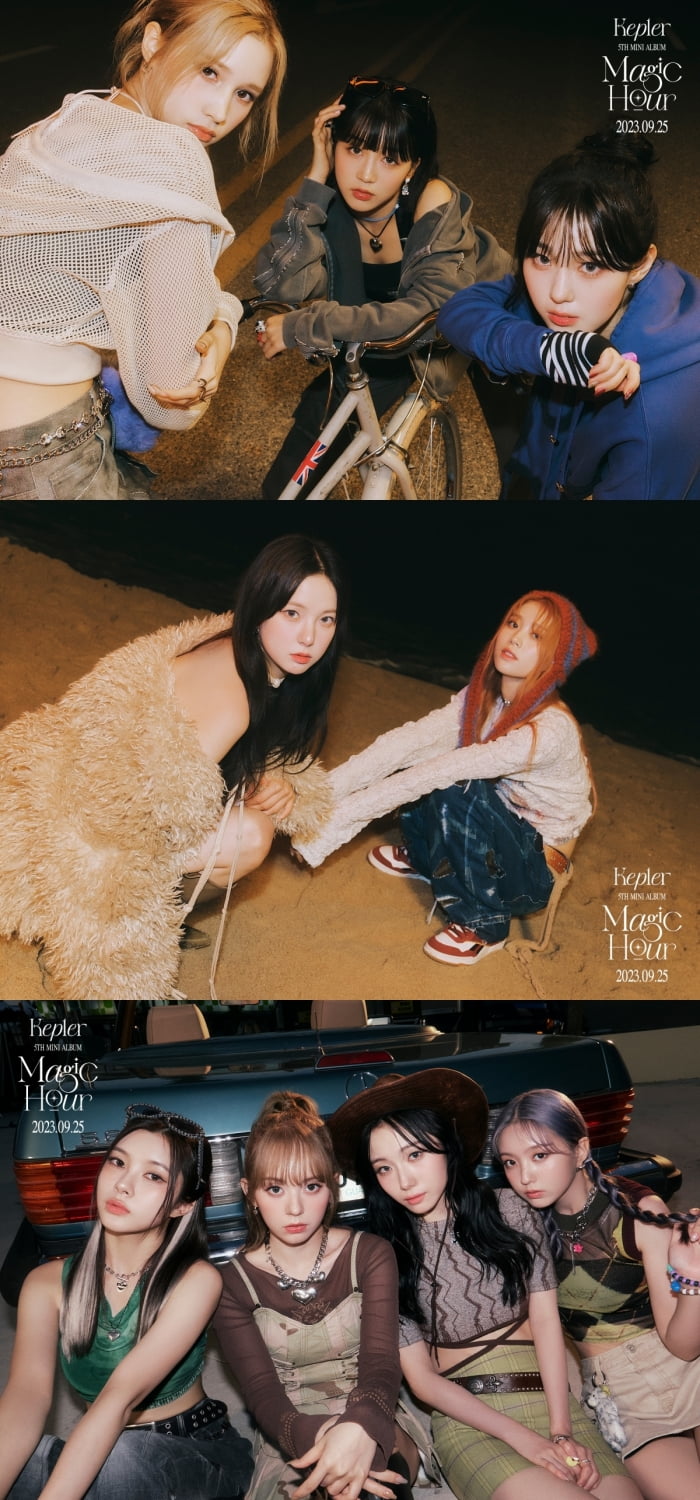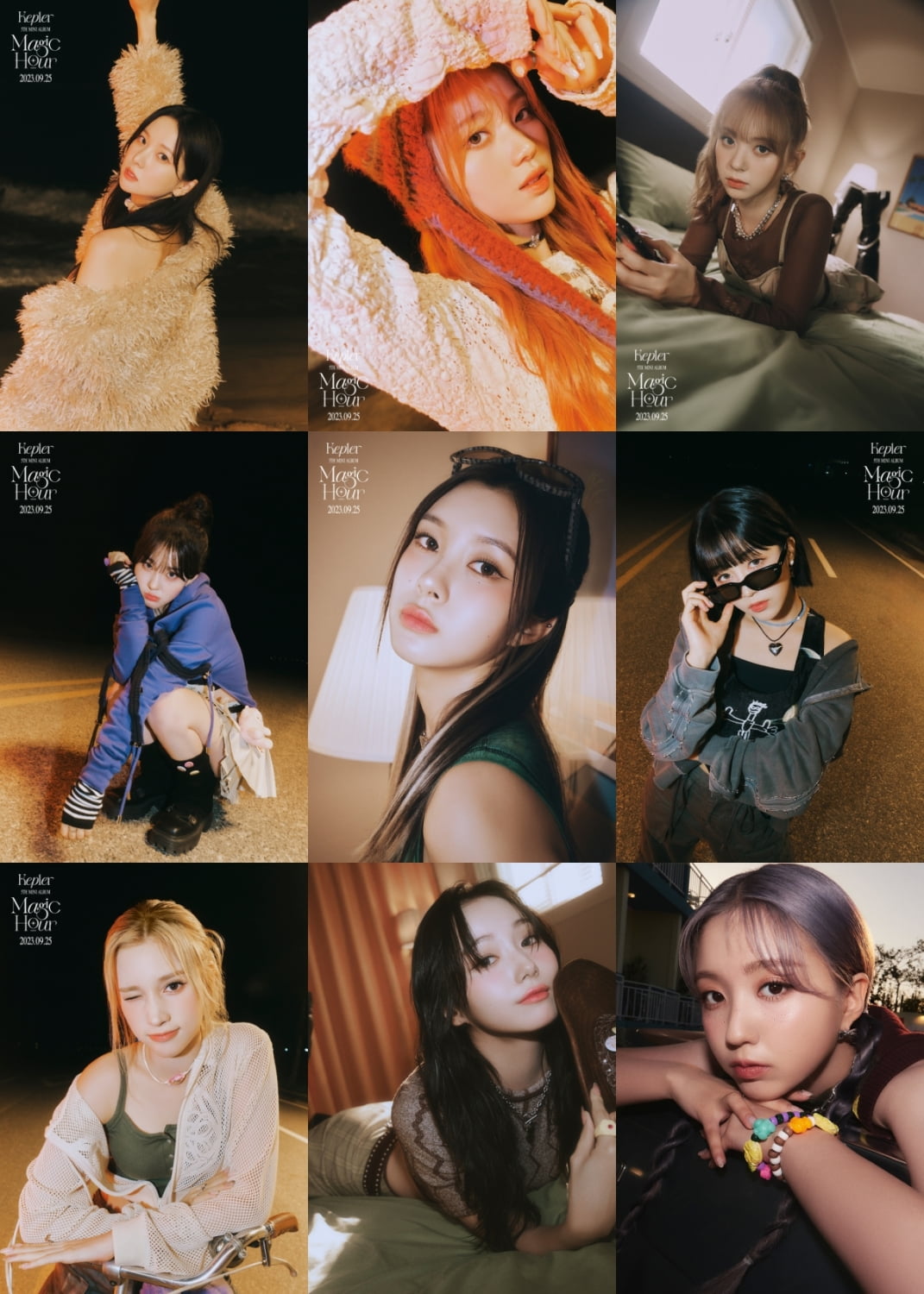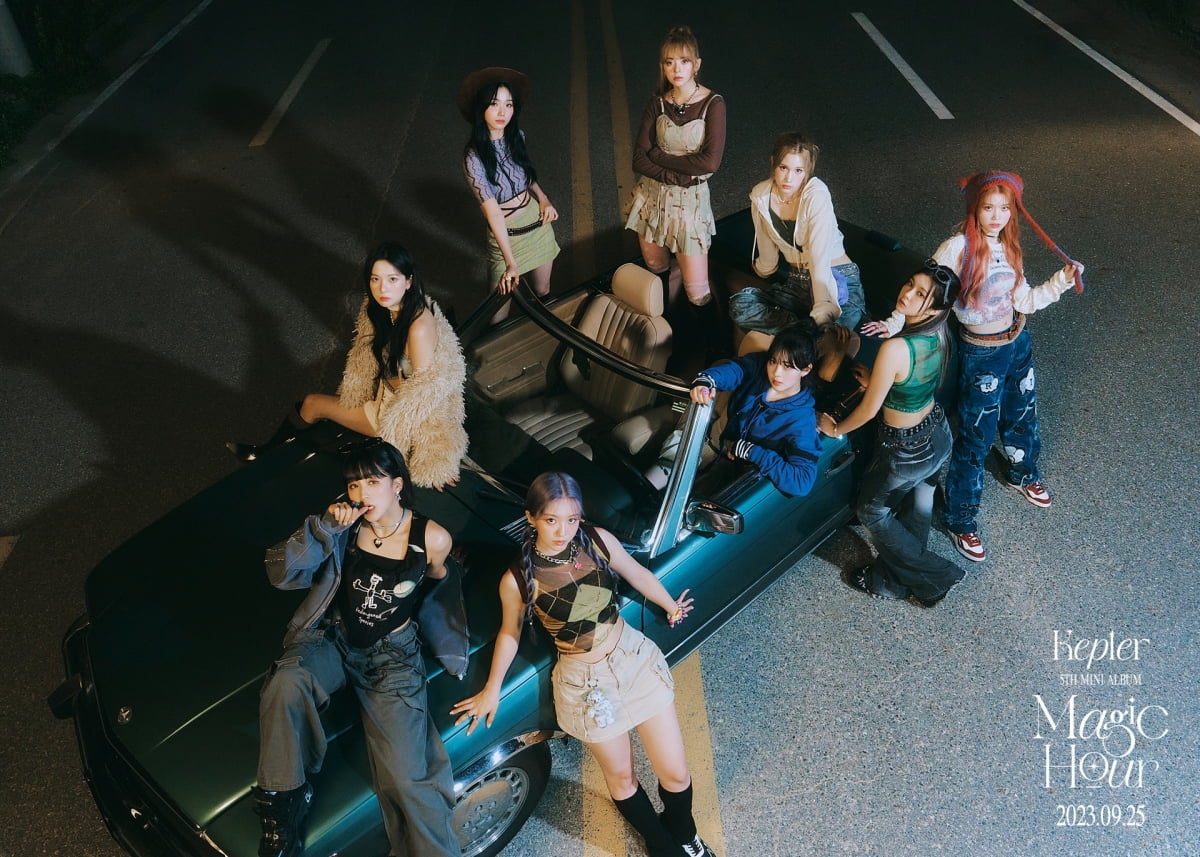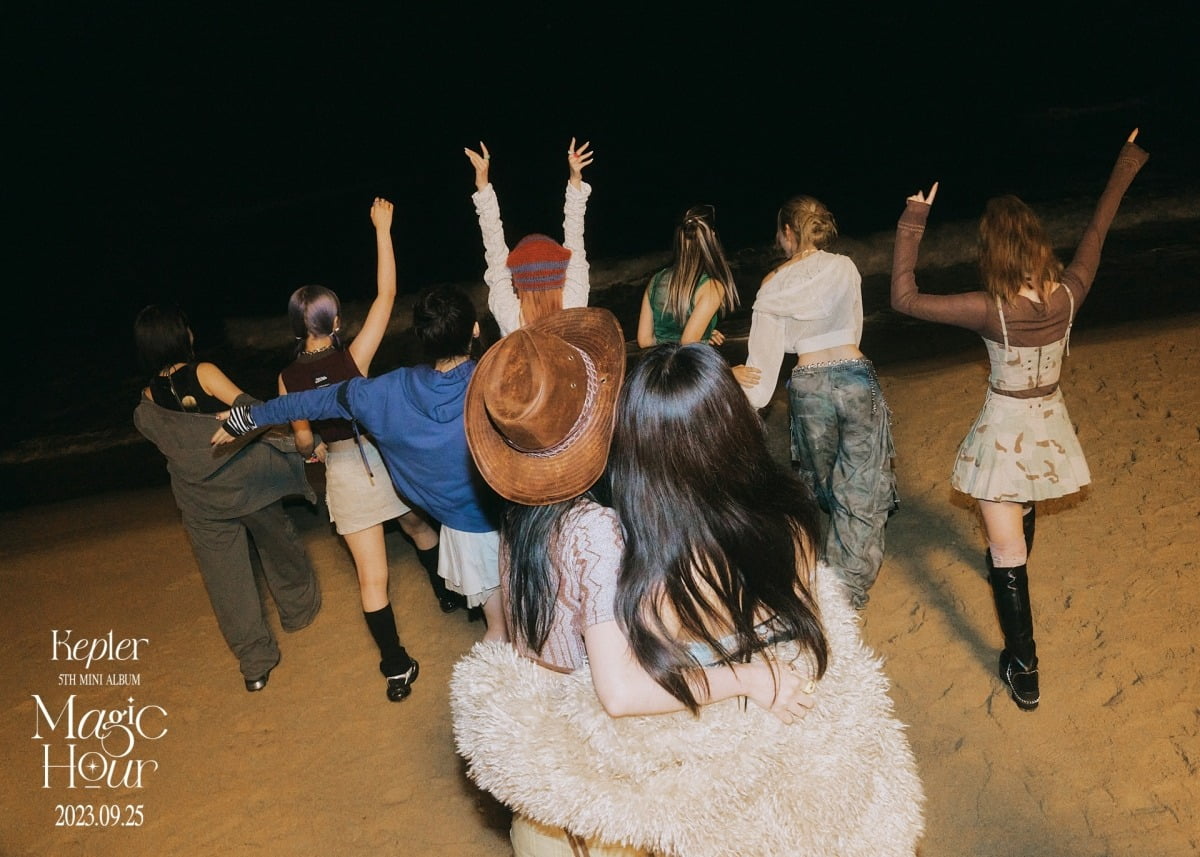 The group Kep1er released the second concept photo of their new album.
Kep1er (Choi Yu-jin, Xiaoting, Mashiro, Kim Chae-hyun, Kim Da-yeon, Hikaru, Huening Bahi, Seo Young-eun, Kang Ye-seo), who are about to release their fifth mini-album 'Magic Hour' on the 25th, will be released at midnight on the 13th and 14th. The concept photo of the 'MOONLIGHTED' version was released through official SNS.
In individual concept photos, Kep1er creates a cool mood with hip styling that fully reflects each person's individuality. The members' visuals also attract attention in the group concept photo. Just watching them sit on top of a sports car and look at the night sky or run toward the night sea gave them a pleasant energy.
A different combination from the 'Sunkissed' version also attracted attention. The unique combination of Kim Da-yeon, Mashiro, Seo Young-eun, Kang Ye-seo, Huening Bahi, Hikaru, Kim Chae-hyun, and Choi Yu-jin and Xiaoting added to the fun of watching. Kep1er's appearance enjoying the romance and freedom of the night after sunset created a dreamy atmosphere and at the same time showed off his 'refreshing teen' charm.
Kep1er's new album 'Magic Hour' is an album that depicts a 'magical moment' when the whole world revolves around love. Kep1er, who showed another charm with an emotional mood under the moonlight, plans to establish Kep1er's own genre by singing about romantic love with the title song 'Galileo'.
Kep1er will release its fifth mini-album 'Magic Hour' through an online music site before 6pm on the 25th, and then hold an exclusive domestic fan meeting 'Kep1er's Strange Market' in October to communicate with fans.
Kim Ji-won, Ten Asia reporter bella@tenasia.co.kr