ENTERTAINMENT
Yoo Ah-in, 'on suspicion of 7 types of drugs', is being summoned and investigated by the prosecution on the 12th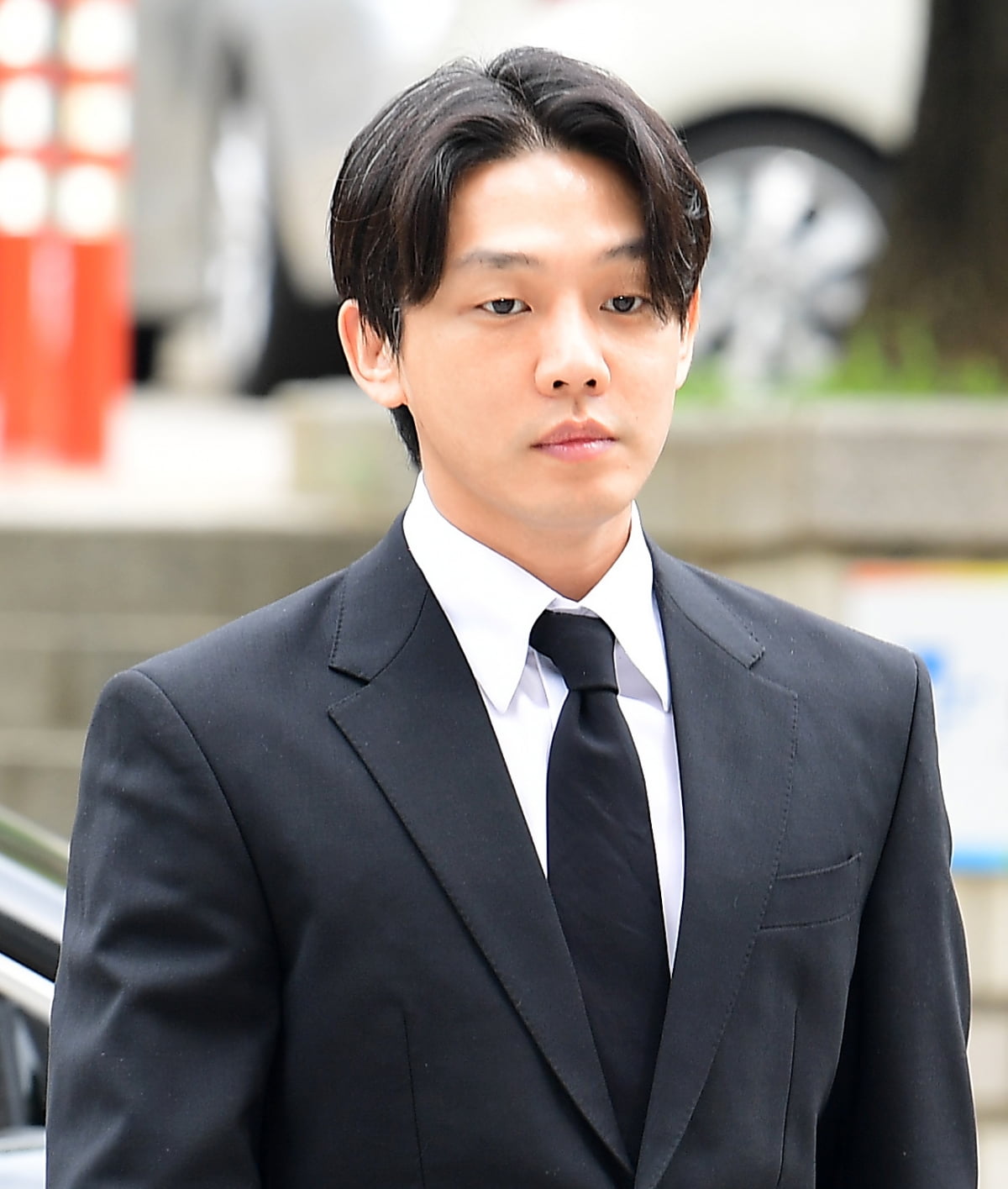 The prosecution is summoning and investigating actor Yoo Ah-in (real name Um Hong-sik, 37), who is suspected of habitual drug use.
According to the legal community on the 12th, the Seoul Central District Prosecutors' Office's Violent Crime Investigation Department (Chief Prosecutor Shin Jun-ho) summoned Yoo Ah-in, who is suspected of violating the Narcotics Control Act, this morning and is investigating.
Yoo Ah-in is accused of taking at least seven types of drugs, including marijuana, cocaine, ketamine, zolpidem, propofol, midazolam, and alprazolam.
Previously, the Ministry of Food and Drug Safety requested the police to investigate, saying there were circumstances in which Yoo Ah-in habitually administered propofol. It was found that Yoo Ah-in administered more than 4,400 ml of propofol a total of 73 times in 2021.
Last February, the police received an analysis result from the National Institute of Forensic Science that found four types of narcotic substances, including marijuana, propofol, cocaine, and ketamine, in Yoo Ah-in's hair and urine. Afterwards, Zolpidem, a psychotropic drug, was found in Yoo Ah-in's medical records. Circumstances in which prescriptions were prescribed for purposes other than medical were captured.
The Seoul Metropolitan Police Agency's Narcotics Crime Investigation Team, which conducted the investigation, applied for an arrest warrant for Yoo Ah-in, but the court dismissed the warrant, saying, "A significant amount of evidence related to the crime has already been secured, and the suspect acknowledges many of the basic facts themselves."
The police have booked and investigated a total of 21 people, including Yoo Ah-in, 8 people around him, including writer Choi (32), known as his closest associate, and 12 people in the medical field, on charges of violating the Narcotic Drugs Control Act and the Medical Services Act.
Choi Ji-ye, Ten Asia Reporter wisdomart@tenasia.co.kr