ENTERTAINMENT
Kwon Ri-se, 9th anniversary... A pure smile that I still miss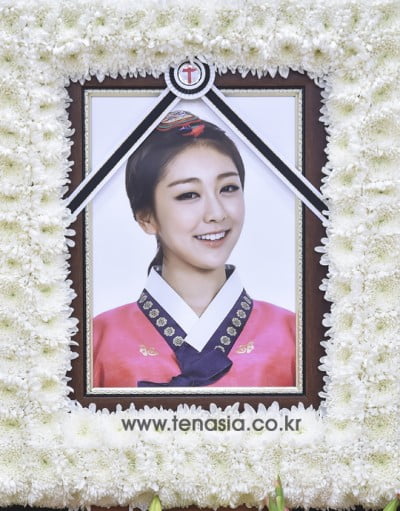 It's the 9th anniversary of the late Kwon Kwon-se's death in the girl group Ladies' Code.
Kwon Kwon-se passed away at the age of 23 on September 7, 2014, at 10:10 am at Ajou University Hospital in Yeongtong-gu, Suwon-si, Gyeonggi-do.
On September 3, 2014, at around 1:30 am, Kwon Kwon Se was in critical condition when the car he was riding in overturned near the Singal Junction on the Yeongdong Expressway toward Incheon in the direction of Incheon on the Yeongdong Expressway in Singal-dong, Giheung-gu, Yongin-si, Gyeonggi-do, while returning from a schedule in Daegu. He eventually regained consciousness. I couldn't do it. Member Eunbi (real name Go Eunbi) died on the 3rd at the time of the accident.
Kwon Kwon-se, a fourth-generation Korean resident in Japan, won the 2009 Miss Korea Japan Jin and Overseas Korean Awards. She entered the entertainment industry by making her name known by appearing on MBC's 'Star Audition, Great Birth' in 2010, and officially debuted with Ladies' Code in 2013 and became active. He was greatly loved by the public for his cute appearance and active and bright attitude.
The group Ladies' Code, which the deceased belonged to, gained popularity with songs such as 'Pretty Pretty' and 'So Wonderful' and communicated with many fans. After the deaths of Kwon Kwon Se and Eunbi, Ashley, Sojung, and Zuni continued their activities as a trio, but in 2020, their contract with their agency Polaris Entertainment expired and they are currently pursuing solo activities. In particular, member Sojung released the song 'Far Away' last June.
Fans' longing for Kwon Kwon-se still continues. We are mourning and missing the deceased, who had a pure and beautiful smile and was full of bright energy.
Choi Ji-ye, Ten Asia Reporter wisdomart@tenasia.co.kr