ENTERTAINMENT
When broadcaster Kim Jong-min was suspected of being in a romantic relationship, he asked, "Did you hear anything?"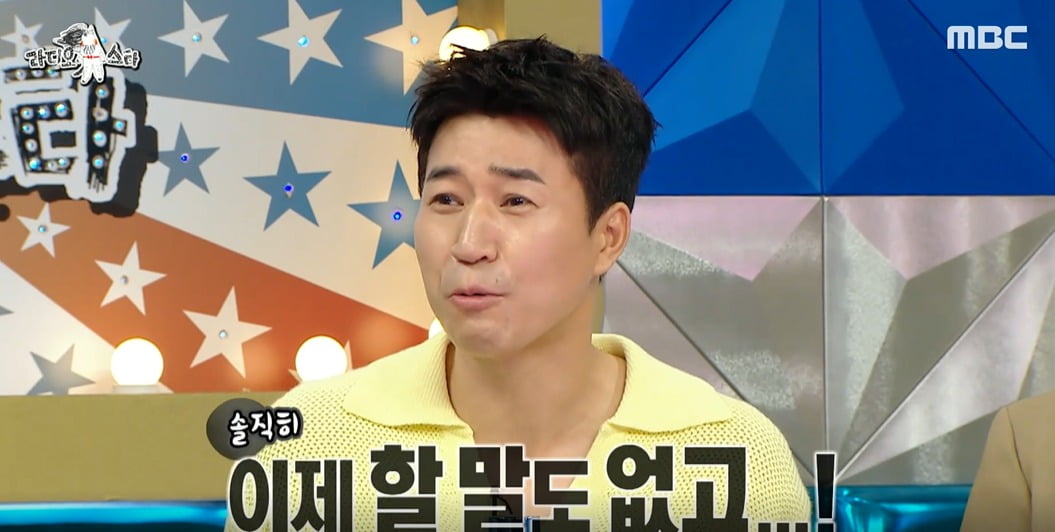 Group Koyote Kim Jong-min mentioned his ideal type.
The 833rd episode of MBC's entertainment program 'Radio Star', which aired on the 6th, featured the 'Music Camp' special and featured John Park, Hwasa, Kim Jong-min, Byeok-ga, and Hong Seong-min.
Solbi, who appeared as a special MC on this day, suspected Kim Jong-min, "It seems like you're dating these days." In response, the other MCs said, "You look like you've been caught, right?", and Kim Jong-min looked embarrassed, saying, "Huh? You'll know it when you see it?"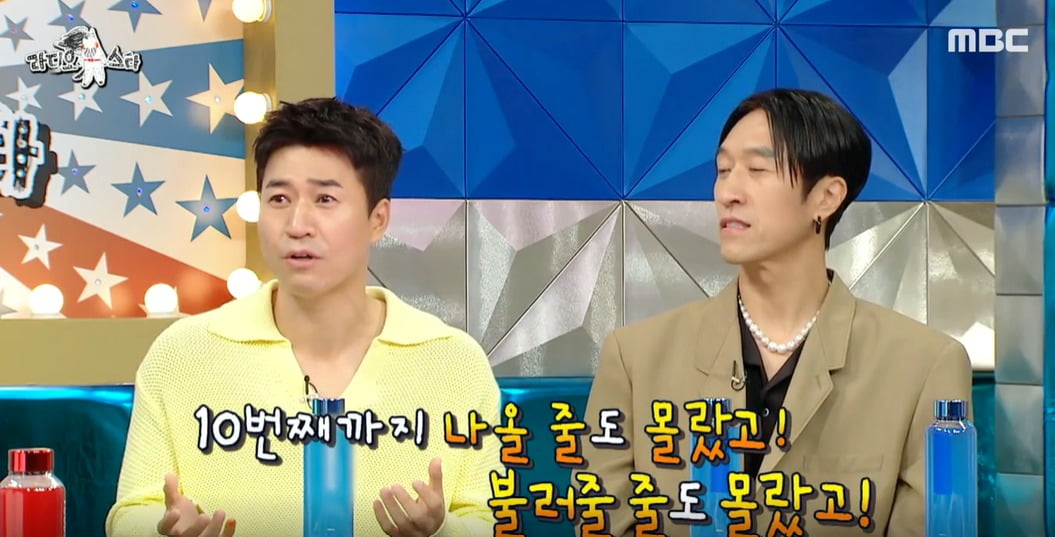 Kim Jong-min then announced that this was his 10th appearance on 'Las'. He said, "I didn't know there would be this many people, and I didn't even know they would call me. Now I have nothing to say. Still, I'm doing a preliminary interview. I came out today because of Baek-ga. I came out to give strength to Baek-ga." Baekga said, "We are working hard these days because we have received a lot of calls from all over the place. This is almost the first time that the two of us appear without Shinji."
When Hwasa said, "Senior Kim Jong-min served as my manager when I was working on the refund expedition," Kim Gu-ra asked, "Are you not a personal friend?" Kim Jong-min said, "I have no personal relationship with him. I don't have any contact information."
Solbi then said, "Jongmin seems to have a hard time with all female celebrities except Shinji." Kim Jong-min said, "Except for Shinji, there is not a single female celebrity I personally contact. Although we have exchanged contact information, I have never actually contacted them." Sobi, who heard this, said, "This could mean that Jong-min always had a girlfriend," and Kim Jong-min responded, "Have you heard that somewhere?", making everyone laugh.
Kim Jong-min said, "I am lucky to get married this year and next year. My ideal type is someone who doesn't ignore me. Someone who doesn't try to teach me."
Ten Asia Reporter Kim Seo-yoon seogugu@tenasia.co.kr