ENTERTAINMENT
Seohyun holds fan meeting for the first time in 5 years in Seoul on October 7th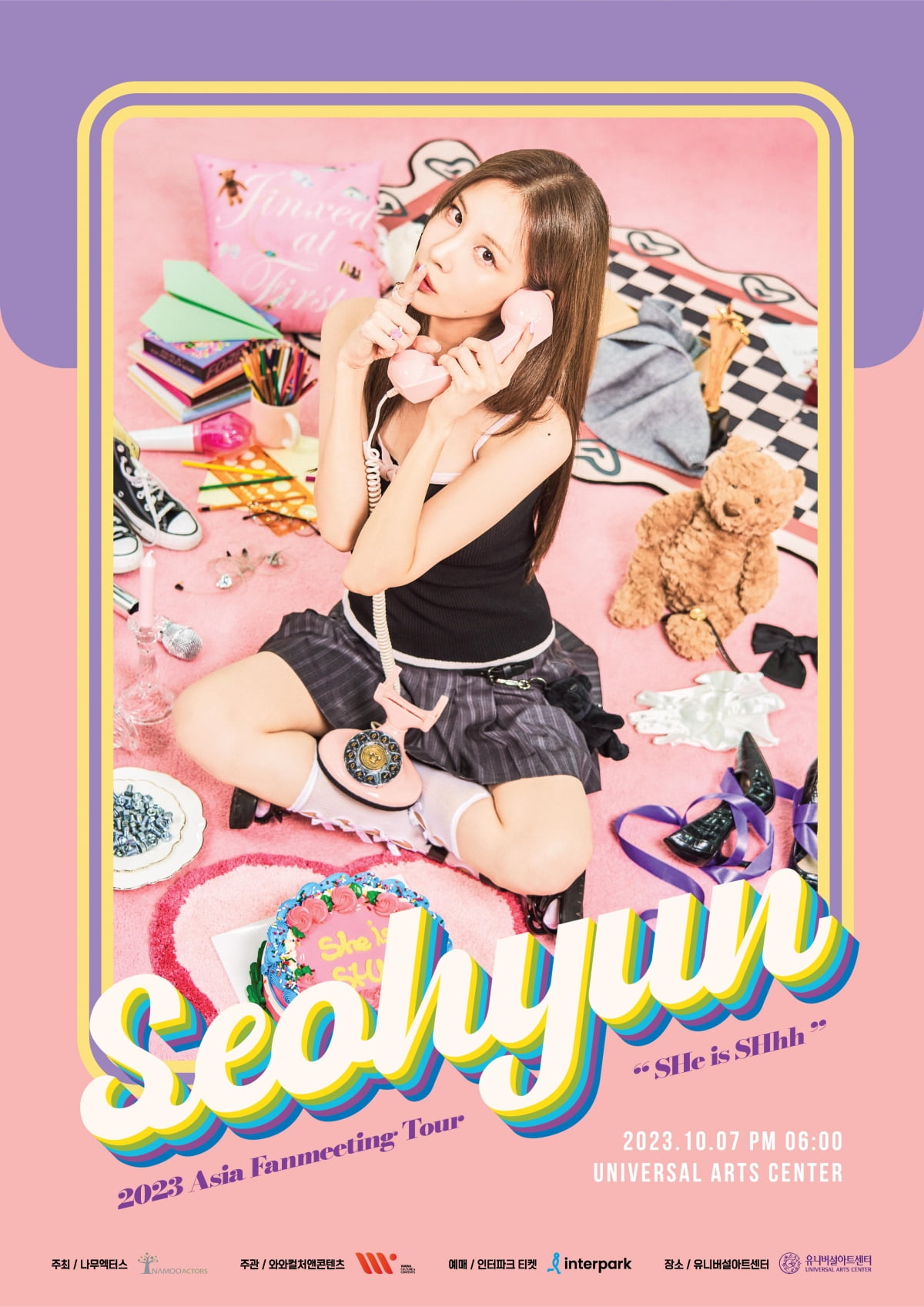 Seohyun, an actress and member of girl group Girls' Generation, will hold an Asian fan meeting tour and meet fans.
According to her agency Namoo Actors on the 5th, Seohyun will hold the '2023 Seohyun Asia Fan Meeting Tour <SHe is SHhh> In Seoul' ('2023 Seohyun Asia Fan Meeting Tour <She Is SHhh> In Seoul'). This fan meeting is expected to gather a lot of enthusiasm as it is the first domestic fan meeting held in 5 years since '2018 SEO HYUN [MEMORIES] ASIA FAN MEETING IN SEOUL'. .
Seohyun's Asian fan meeting tour title 'SHe is SHhh' is a play on words that incorporates Seohyun's initials 'SH' and is based on the concept of a secret party just for Seohyun and her fans. From Seohyun's daily life that you have never seen before and that you wanted to see, you can see various aspects of actress and singer Seohyun only on 'SHe is SHhh'.
The released poster is embroidered with items containing Seohyun's faithful footsteps, leaving a deep impression. From Girls' Generation's lightstick to a paper airplane symbolizing their debut song 'Into the New World', a cake representing their first solo song 'Don't Say No', nuts on a plate, etc., albums, microphones, music cards, etc. The following reminds me of singer Seohyun's times. In addition, the high heels are reminiscent of the Netflix movie 'Moral Sense', the teddy bear, ribbon, and gloves are reminiscent of the drama 'Jinx's Lovers', and the trophy proves the moment of growth as an actor by winning the Female Rookie Award and Best Couple Award at the 2022 KBS Drama Awards. do.
While the news of the event and the release of the poster alone are making fans excited, this Asian fan meeting tour will begin with the Seoul performance held at the Universal Arts Center on October 7th, and will continue to communicate with fans at home and abroad through Jakarta, Bangkok, and cities to be revealed later. It goes out.
Kang Min-kyung, Ten Asia reporter kkk39@tenasia.co.kr