ENTERTAINMENT
Yoon Hye-jin, "Have you been angry with your husband Uhm Tae-woong recently? On your way out today"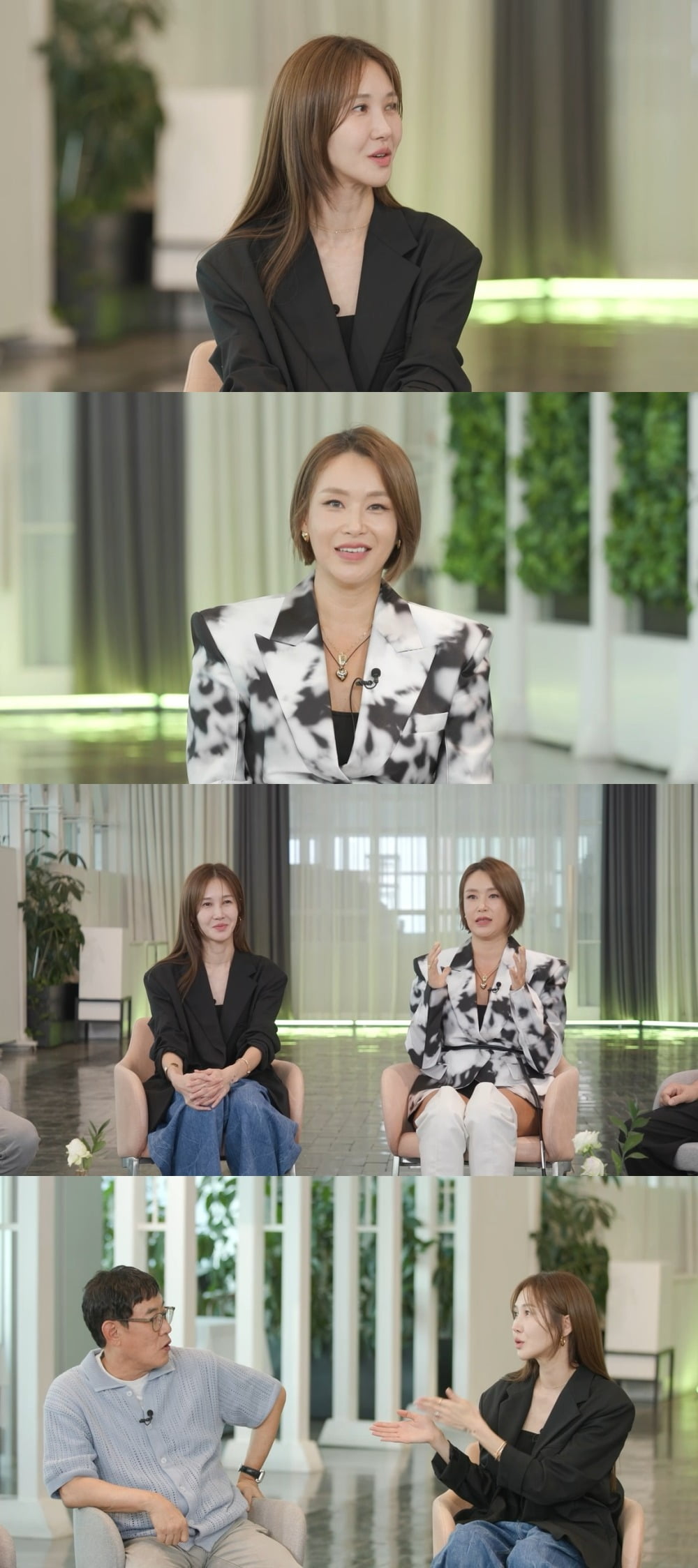 Yoon Hye-jin and Bae Yoon-jung, who are of the same age, show off their wit.
Former National Ballet principal dancer Yoon Hye-jin and choreographer Bae Yoon-jung will appear on MBC Every1 and Lifetime's 'I'm Angry Now' (hereinafter referred to as 'Na Hwana'), which will air on the 5th. It is said that two people who are close friends of the same age will visit 'Nahwana' and have a hot talk, causing excitement.
On this day's broadcast, Yoon Hye-jin and Bae Yoon-jung are introduced as being similar not only in age, occupation, and personality, but also in their anger points. It is said that the presence of the husband cannot be left out in the episodes related to the two people's 'anger'. In particular, when the MC asked, "When was the last time you got angry at your husband?" Yoon Hye-jin responded that she got angry "on the way out today," making everyone laugh.
While Bae Yoon-jung was continuing the heated conversation by bringing up anecdotes from her husband, Dex turned the mood around by asking, "Then when was the last time you had skinship?" Accordingly, both Yoon Hye-jin and Bae Yoon-jung revealed that their last skinship was the day before the recording. Above all, it is said that the studio became a sea of laughter as the identity of the couple's last skinship was revealed to be a completely unexpected action. It stimulates curiosity as to what their last skinship was.
On the other hand, Yoon Hye-jin and Bae Yoon-jeong, who finished recording, say that they were able to get a glimpse of their husband's position and the man's perspective through the mouths of the 4 MCs. The two people, who said that they felt like they had a meaningful time, especially praised the attitude and manners of entertainment godfather Lee Kyung-gyu, adding that they felt, "Seeing him in person, he is a really cool person."
Ten Asia Reporter Kim Seo-yoon seogugu@tenasia.co.kr