ENTERTAINMENT
Eom Jeong-hwa wins the 2023 Brand of the Year Award as a Multitainer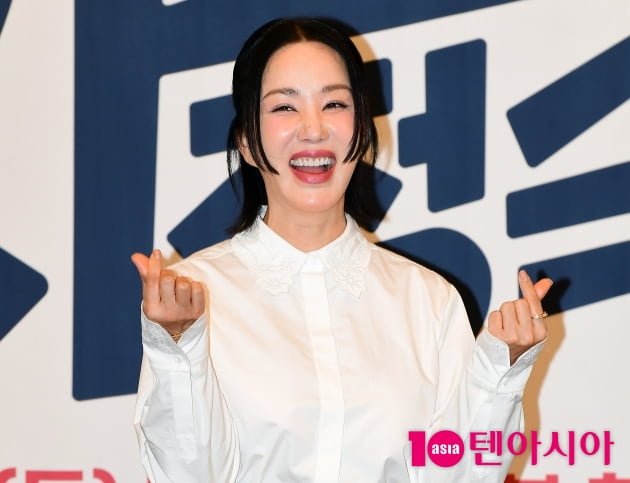 Actor Uhm Jung-hwa won the '2023 Brand of the Year Award' in the multi-tainer category.
Saram Entertainment, Uhm Jung-hwa's agency, said on the 4th, "Uhm Jung-hwa won the multi-tainer category at the 2023 Brand of the Year Awards."
The 'Brand of the Year Awards', which celebrates its 21st anniversary this year, is an event that selects and awards brands and people who shined the year through a national consumer vote every year. It is significant in that consumers directly select the people and brands who shined the year. deep.
Among these, this year, Uhm Jung-hwa won the Multitainer category for her legendary performance from acting to singing, attracting the attention of many people.
As an actor, Uhm Jeong-hwa played the title role Cha Jeong-sook in the popular drama 'Doctor Cha Jeong-sook', which ended last June, and showed off her best performance ever, creating a drama syndrome. In particular, Uhm Jung-hwa's deep and passionate performance that evoked sympathy led to people saying that she was in her second prime, as well as responses that she was Uhm Jung-hwa, and was loved by people of all ages.
In addition, Uhm Jung-hwa went on stage again and continued to perform as a singer. Through the entertainment program 'Dance Singer Wandering Troupe', she evoked nostalgia for singer Uhm Jung-hwa with her wonderful performances and charismatic professionalism. In particular, she was loved not only by the older generation who have fond memories of Uhm Jung-hwa, but also by the MZ generation, proving that she is still a hot diva.
Uhm Jung-hwa, who has received much love from all age groups in the field of actors and singers, is also receiving love calls in the advertising market with her hot image. Recently, she was selected as the advertising model for 'Highball Can' by representative girl group Le Seraphim of the MZ generation and Jim Beam, the representative highball whiskey, as well as the advertising model for representative ice cream brand 'Baskin Robbins' and 'Be Nature's Anukarich'. He has been selected and continues to be active.
There is a lot of anticipation and interest in the future steps of Uhm Jung-hwa, who has been active as a multi-tasker this year, going back and forth between being an actor and a singer.
Meanwhile, Uhm Jung-hwa is looking for audiences with the movie 'Beautiful Girl', which is scheduled to be released in October.
Choi Ji-ye, Ten Asia Reporter wisdomart@tenasia.co.kr