ENTERTAINMENT
Jang Jun-woo, father Jang Hyun-seong, "I'm really embarrassed"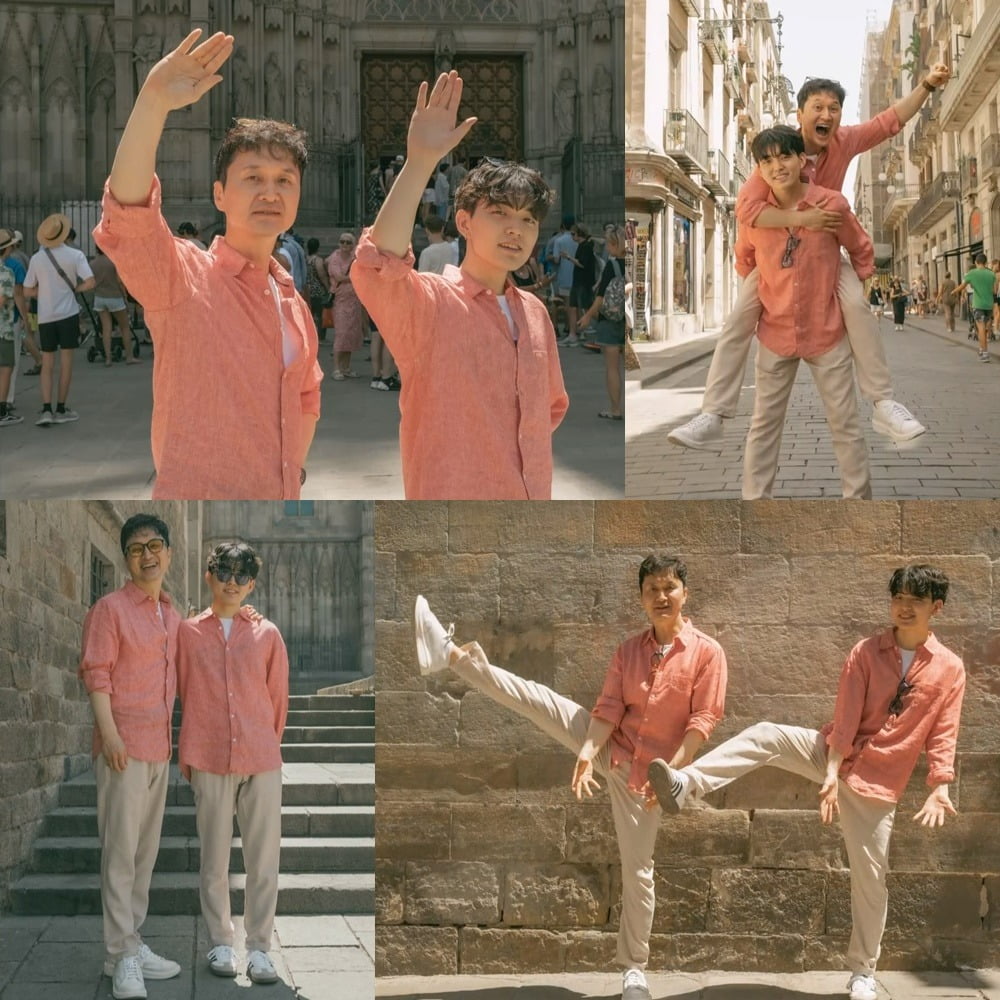 'Walking into the Fantasies' Jang Jun-woo and his father Jang Hyun-sung attempt their first couple look in their lives.
KBS 2TV's family travel variety show 'Walking Into the Wild' (hereinafter referred to as 'Walking into the Wild') is about the ups and downs of overseas trips of star families who seem to be similar to each other, saying, "We share blood, but we fight to the bitter end!" A family world tour that will be a fantasy or a fantasy. Jang Hyun-seong, an actor in his 31st year of debut and the dependable superman father of brothers Jang Jun-woo and Jang Jun-seo, evokes viewers' sympathy for reality and at the same time provides pleasant laughter through a father-son backpacking trip to Barcelona, Spain with his son Jang Jun-woo.
The 30th episode of 'Girlwhanjang' on the 3rd will depict the last day of Jang Hyun-seong and Jang Jun-woo's backpacking trip to Spain. On this day, Jang Jun-woo visits the Gothic District as his final travel course. The Gothic Quarter is Barcelona's old town with hundreds of years of history and a place where traces of past and present artists coexist.
Among them, Jang Jun-woo said, "The only thing left from the trip were photos," and hired a professional photographer to take pictures to remember the trip with his father, Jang Hyun-seong. In particular, when Jang Jun-woo suggested, "How about taking a picture wearing a couple look?" Jang Hyun-seong opened his eyes in surprise and said, "I haven't worn a couple look since my honeymoon with my mom." In response, Jang Jun-woo grumbles at the fact that he is sharing his first couple's look with his father, saying, "Have you ever tried them?", but also shows his excitement in looking at the clothes.
The still released along with this shows Jang Hyun-seong and his father transformed into lovely pink boys. The sight of father and son, who look exactly alike like decalcomania, brings a smile to my face. Before the photo shoot, Jang Hyun-seong leads the photo shoot with the advice, "Shamelessness is the life of a photo," and Jang Jun-woo exclaims, "I'm really embarrassed," and although he is embarrassed, he gradually takes more natural poses under the guidance of his father, Jang Hyun-sung.
Meanwhile, Jang Hyun-seong reenacts a trip from 20 years ago, saying to his son Jang Jun-woo, "This is a photo pose I used to take when I was traveling alone in the past, and I want to try it together." Accordingly, Jang Hyun-seong recreated the poses taken 20 years ago, such as raising the leg, with his son Jang Jun-woo, and expressed his overwhelming feelings, saying, "It became another memory." Jang Bu-ja tried his first couple look in his life and took a couple snapshot with the Spanish Gothic District as the background. Interest grows.
Ten Asia Reporter Kim Seo-yoon seogugu@tenasia.co.kr