ENTERTAINMENT
Verbal Jint·Vvee Girl Minyoung, Dating → Separation → No abnormalities in the relationship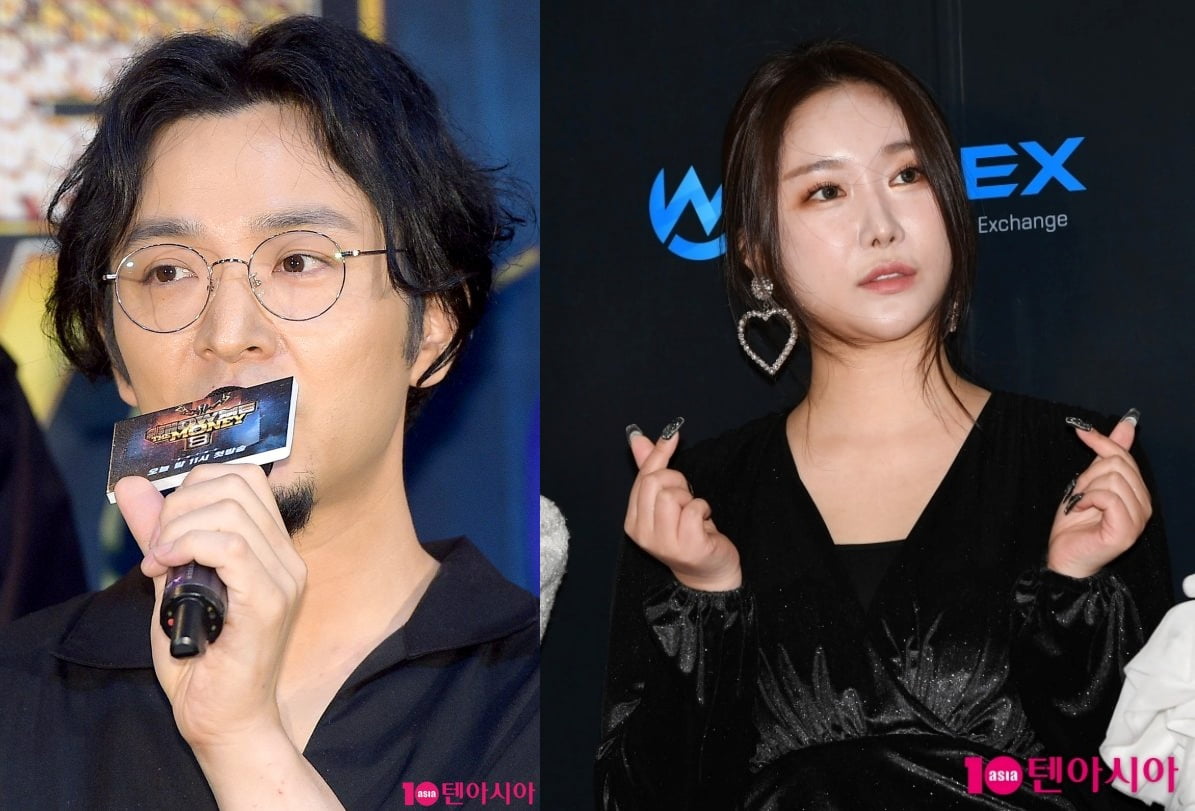 Rapper Verbal Jint promoted his new album.
Verbal Jint recently announced on his SNS that the release of a new album was approaching, saying, "It will be released on September 7, 2023."
The released tracklist is a total of 12 songs, and each song has a splendid featuring lineup. In particular, Minyoung of V'B Girl participated in the song 'Waiting for Delivery', the second track of Verbal Jint's new album.
Verbal Jint and Minyoung were caught up in dating rumors in April. However, right after the dating rumor was reported, both of them denied the relationship and ended it.
At the time, the two had been dating for the past two years, and Min-young actively supported each other's music activities, such as participating in Verbal Jint's album using a pseudonym. It is also known that the two continued to help each other in music production even after the breakup.
Previously, Minyoung participated in the composition of the songs "Walking (Feat. Isobel Kim)" and "The Will of Blackness (Feat. lIlBOI)" in Verbal Jint's seventh regular album "Inflection Point" released in April 2021.
The two were together as colleagues, not lovers. Apart from the fact that they broke up known to the public, it was revealed that they are close friends as seniors and juniors in the music industry. In addition, expectations are gathering on what kind of musical identity Verbal Jint will show with this album.
In addition to 'Waiting for Delivery', Verbal Jint's new album includes 'Food', 'Come Together', 'Friendzone (feat. Damini)', 'LDH', 'Self-Destruction (feat. Swervy)'. ', 'Bad Morning (feat. Jeongin)', 'Actress (feat. UNEDUCATED KID)', 'Qualifications (feat. Yodayoung)', '5 Days Later', 'Between the Lines (feat. Layone)', 'Personality difference (feat. Sanchez)' is included.
Verbal Jint is a rapper who released songs such as 'You Look Good', 'Pretty Enough', and 'Good Morning'. At the time of their release, the songs were evaluated as suggesting a new direction for Korean hip-hop.
Minyoung was born in 1990 and debuted in 2016 with Brave Girls. 'Rolin', 'Only Driving' and 'Skirt Wind' were hits. Recently, he moved to Warner Music Korea and continues his active music activities.
Reporter Yoon Jun-ho, Ten Asia delo410@tenasia.co.kr