ENTERTAINMENT
Actor Namgoong-min, historical drama melodrama also worked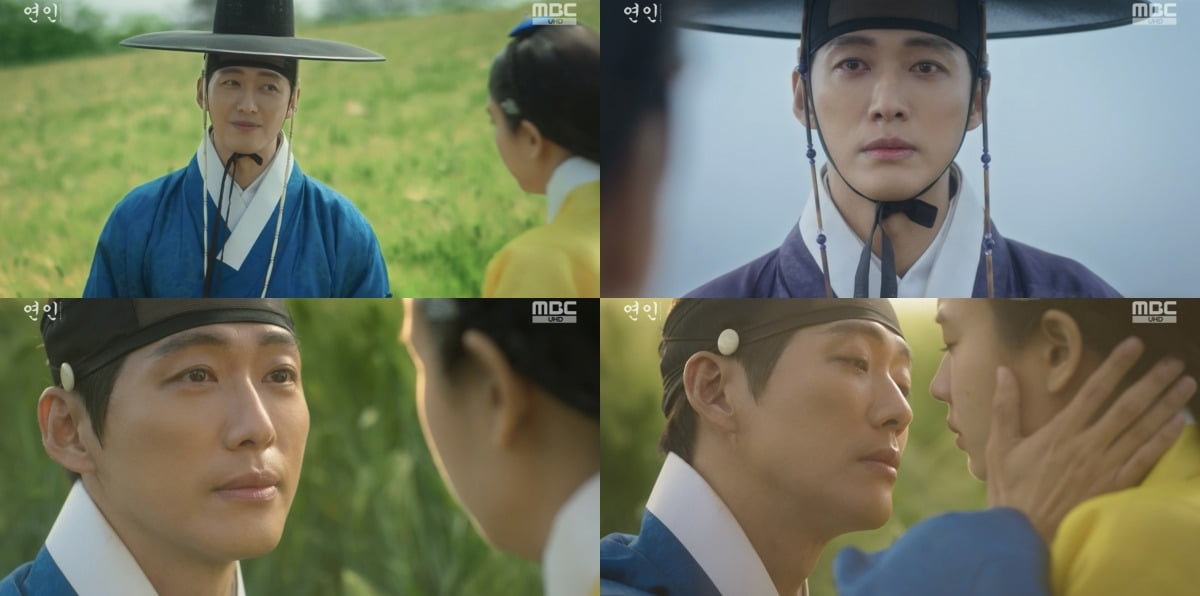 Namgoong Min captured the hearts of viewers with his melodic acting.
Namgoong-min appeared as Lee Jang-hyeon, a person who does not hesitate to do anything for the person he loves in the MBC Friday and Saturday drama 'Lovers', causing a 'lover's sickness' syndrome with his profound eyes and thrilling emotional acting.
In episode 7, which aired on the 25th, Janghyun's appearance after the Byeongja Horan ended was drawn. Returning to Hanyang, Janghyeon was curious about Gil-chae (Ahn Eun-jin) and headed to Yeon-jun's (Lee Hak-joo) house where Gil-chae was staying. However, for a while, Janghyun paced in front of the gate as if he was about to enter, tantalizingly expressing the image of a person in love, tickling the hearts of the viewers.
Also, it depicts the heart of serious love with cold emotions. Janghyun witnesses a conversation between Gilchae and Yeonjun in the middle of the night. Yeon-jun indirectly conveyed his feelings to Gil-chae, but eventually rejected it, and Jang-hyeon, instead of being pleased with the mixed love relationship between the two, was rather angry. Rather than his own desire to have a relationship with Gil-chae, he was the first to worry that his loved one's heart would be hurt. Janghyun's seemingly contradictory emotional line not only added a pure love charm to the character, but also added depth to his love for Gilchae, creating excitement.
In particular, Janghyun's instinct to go straight that calls for a heartbeat adorned the highlight of the play. Gil-chae, who secretly took care of a daenggi for him, plays a mischievous joke with Jang-hyeon's characteristic smirk, and they fall into the grass together. In response, Janghyun conveyed his feelings, saying, "I don't know why my heart gets so upset when I see a woman," with his eyes and tone that became quite serious in an instant. . In the ending that followed, the immersion was doubled with the earnest line, "Even if you don't love me, don't forget me," and the profound yet deep and intense eyes filled with feelings of admiration for the other person radiated exquisite synergy.
Namgoong-min makes the viewer immerse himself in an instant with his eyes that capture a variety of emotions and captivating acting. Namgoong-min, who has been loved in heavy genres such as action, spying, and drama, has mastered historical dramas and even melodrama, sniping the hearts of viewers properly, creating a sensation by making an 'all-kill' of not only topicality but also viewership ratings. (Nationwide, 10.6%, Nielsen Korea), and the craze for 'Lovers', which breaks the highest record every time, is expected to get hotter.
Kim Seo-yoon, staff reporter seogugu@tenasia.co.kr