ENTERTAINMENT
Han Ji-min and Lee Min-ki were imprisoned during a joint investigation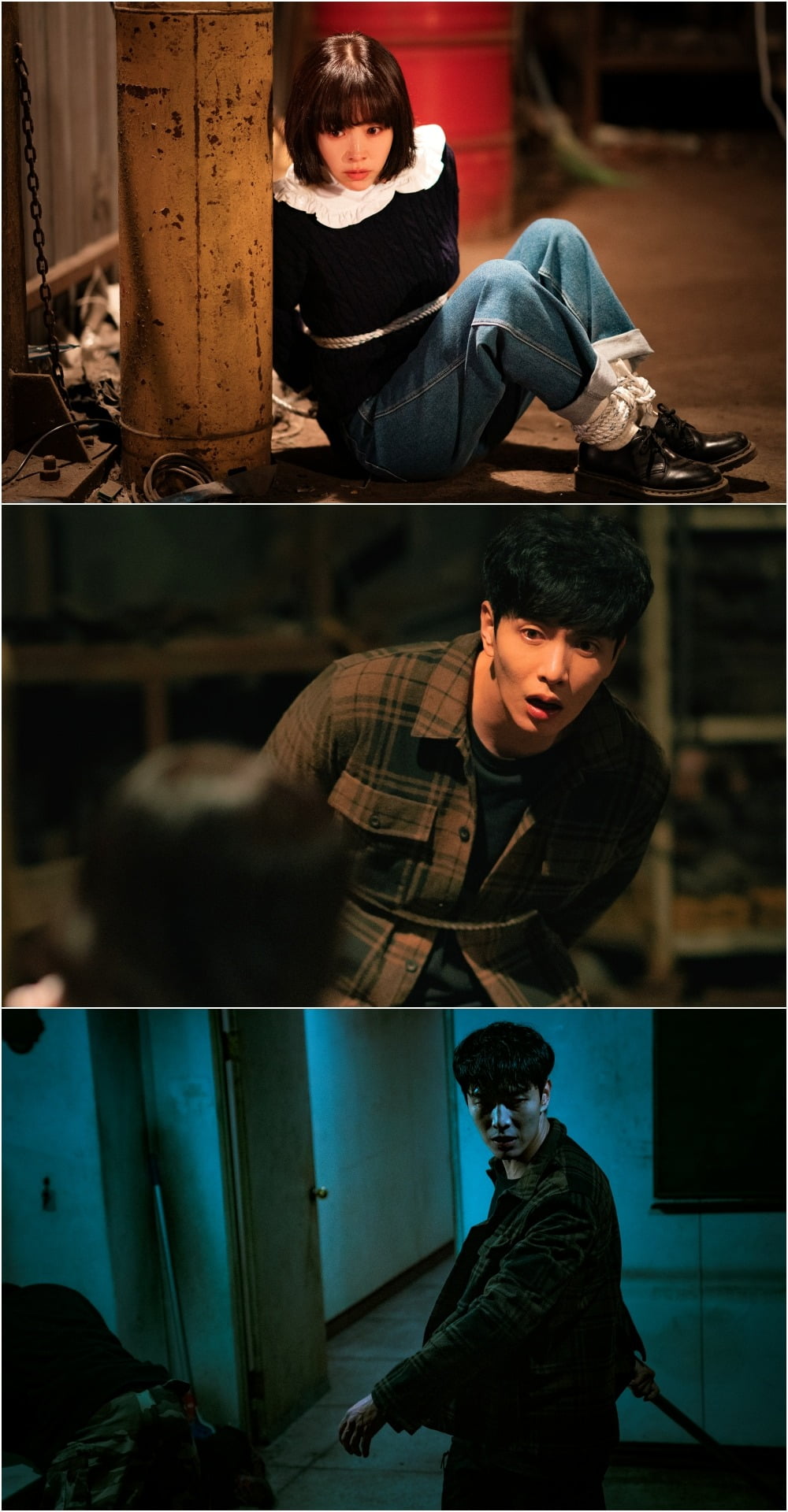 A crisis arises in the joint investigation of 'hip-like' heroes Han Ji-min and Lee Min-ki.
On the 26th, JTBC's Saturday and Sunday drama 'Hip-hope' captured the precarious scene where Bong Ye-bun (Han Ji-min) and hot-blooded detective Moon Mun-yeol (Lee Min-ki) were confined by someone ahead of the 5th episode.
In the last broadcast, we learned that if Bong Ye-bun takes care of her hands, the quality of the psychometry video improves. The cooperation between the two gained momentum with the upgraded psychometry, but a sense of crisis was heightened as an unusual incident occurred in the quiet and peaceful Mujin. After BJ Si-yang (Choi Hee-jin) was kidnapped by someone, the shocking truth was revealed that the person who stole Cha Joo-man's (Lee Seung-jun) list of supporters was Bong Ye-bun's grandfather Chung Eui-hwan (Yang Jae-seong).
In the meantime, the released photos contain the moment of despair between Bong Ye-bun and Moon Mun-yeol, who were imprisoned and even bound. An atmosphere of urgency can be seen from Bong Ye-bun, who is terrified and trying to figure out the situation, and Moon Mun-yeol, who looks at it with a worried expression. While curious about what happened to the two, the sentence sequence, which is struggling with anger while blocking someone's threat, is also captured, further stimulating curiosity. Bong Ye-bun's psychic powers and Mun Mun-yeol's detective instinct make me wonder if the 'Udang-tang Combi' will be able to escape the crisis.
The production team of 'Hip-hope' said, "A big crisis occurs for Bong Ye-bun and Mun Mun-yeol. Please look forward to what kind of shocking event will happen and how the cooperation between the two will unfold in the midst of a crisis.
'Hip-like' will be aired today (26th) at 10:30 pm with 5 episodes.
Kim Seo-yoon, staff reporter seogugu@tenasia.co.kr