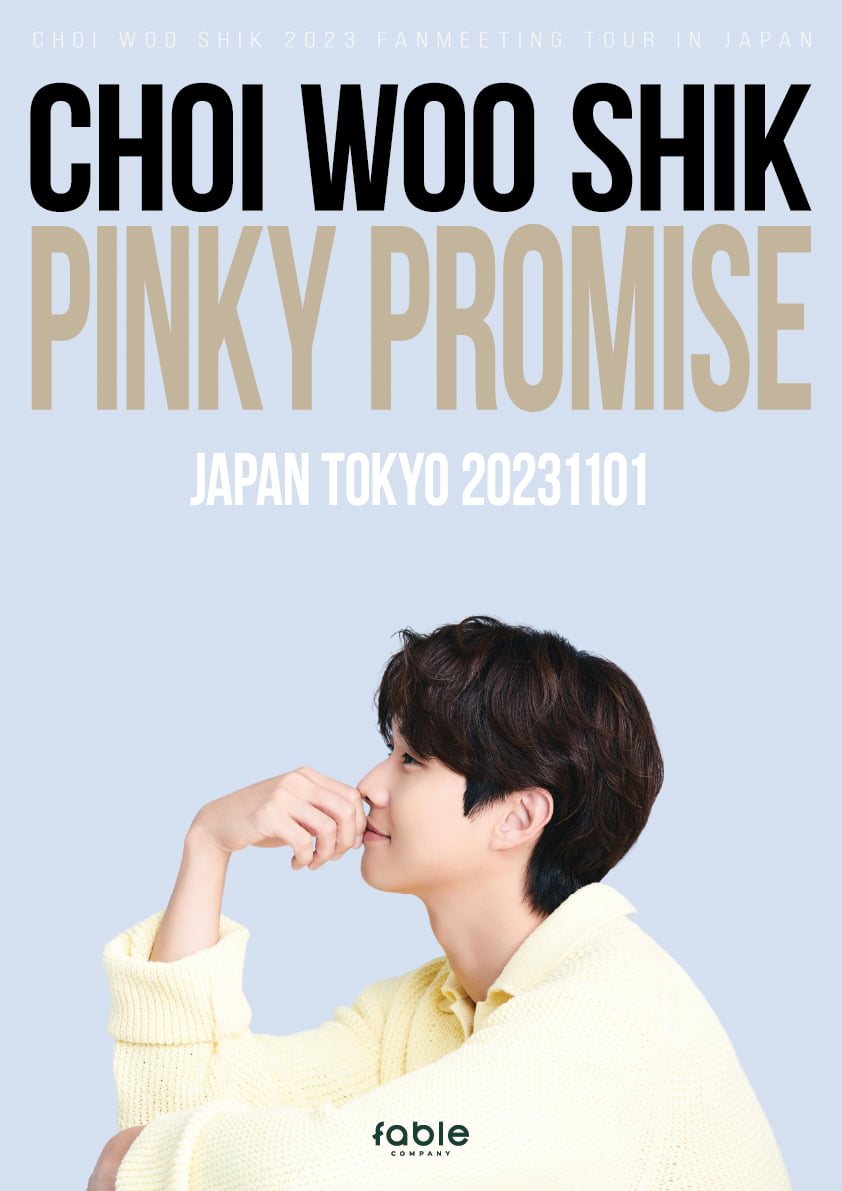 Actor Choi Woo-shik returns to keep his promise to his fans.
On the 25th, the agency Fable Company announced the opening of Choi Woo-sik's Asian tour 'PINKY PROMISE'. The tour will begin on November 1 at the International Forum Hall A in Tokyo, Japan, and will continue in several Asian countries including Korea in the second half of this year.
The title of the fan meeting, 'PINKY PROMISE', means promising with a pinky finger, and contains the sincerity of Choi Woo-sik, who promised to meet the fans again at the untact fan meeting in 2021. Choi Woo-sik, who has cherished the promise with his fans, gave it a special meaning by making the title himself.
It is rumored that Choi Woo-shik, who has always had a special affection for his fans, is looking forward to the day he meets his fans by directly participating in the planning and organization of the fan meeting. It will show various corners where you can breathe together, such as performances prepared only for fans, talk, and quiz time.
The agency Fable Company said, "This fan meeting 'PINKY PROMISE' will be a time to recall Choi Woo-shik's past activities, who have played various characters across genres, and fully show his heart to repay the love of fans who have been by his side for a long time. Choi Woo-sik and the director communicate together and are preparing more special events than ever, so please look forward to it."
The official fan club site in Japan will also open on the same day. Wooshik Choi congratulated the opening of the Japanese official fan club through a video message and expressed his gratitude. Choi Woo-sik, who expressed his excitement at meeting fans offline for the first time in two years, expressed his sincere determination, saying, "I will do my best to prepare for the fan meeting and stand in front of the fans with a better appearance." In addition, he added, "Besides the concert in Japan, there are many good news prepared, so please keep an eye on our future steps."
Choi Woo-sik is expected to show off a new look he has never seen before by choosing Netflix's 'Murderer o Toy', based on the popular webtoon of the same name.
Reporter Kang Min-kyung, Ten Asia kkk39@tenasia.co.kr