ENTERTAINMENT
Actor Kim Min-ho "My first bed scene with 20-year-old Kim Hye-sun, I was jealous because my father was a fan"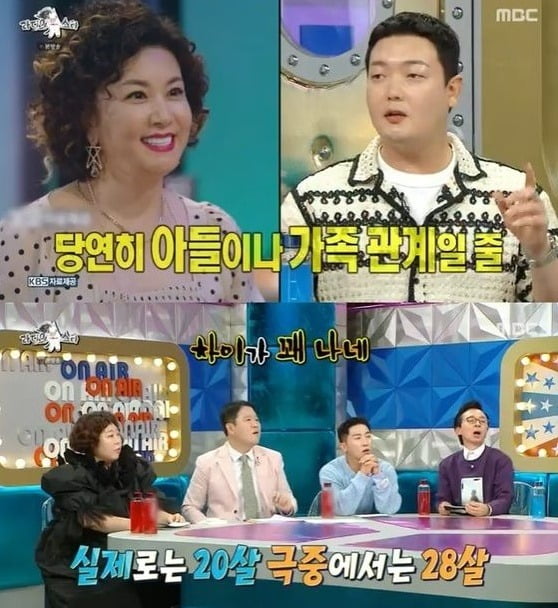 Actor Kim Min-ho revealed that his first bed scene was with Kim Hye-sun, who is 20 years older.
On the 23rd, episode 831 of MBC's 'Radio Star' (hereinafter referred to as 'Radio Star'), which aired on the 23rd, was featured as a special feature of 'K-Artisan of Wonderful Rumors', and Kim Ji-seok, Park Mi-ok, Kim Min-ho, and Song Young-gyu appeared.
On this day, Kim Min-ho told the behind-the-scenes story when appearing in the drama 'Okay Photon Sister'. He said, "It was the day of the 'Okay Photon Sisters' meeting. I played the younger brother of a loan shark. It wasn't a big role, but the director persuaded me." I've been doing it for a while, and I saw a new script, and it turns out I'm in love with Kim Hye-sun."
He said, "I thought it was a son or a family relationship because I had something with my senior. But it was a relationship." The actual age difference between Kim Min-ho and Kim Hye-sun is 20 years old, and in the play they were a couple 28 years older than them.
Kim Min-ho said, "The senior also called and said he was sorry. I told him not to worry because it was fun and good." It was not enough," he recalled.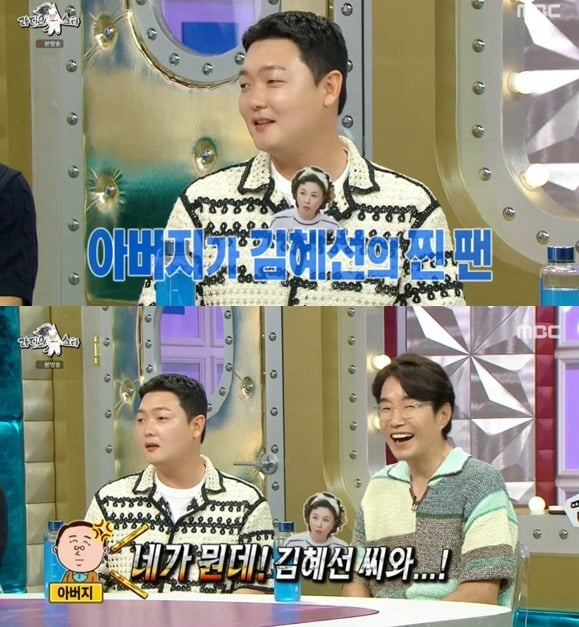 Parents' reactions were also mentioned. Kim Min-ho said, "My father is a fan of senior Kim Hye-sun. He said to me, 'Who are you, with Hye-sun Kim?'" bringing laughter to the audience.
Kim Min-ho said that he made a video call with Kim Hye-sun for his father. He said, "My senior said 'father-in-law' on the phone. I've never seen my father smile like that."
Kim Seo-yoon, staff reporter seogugu@tenasia.co.kr