ENTERTAINMENT
INFINITE took on a mysterious challenge after joining the company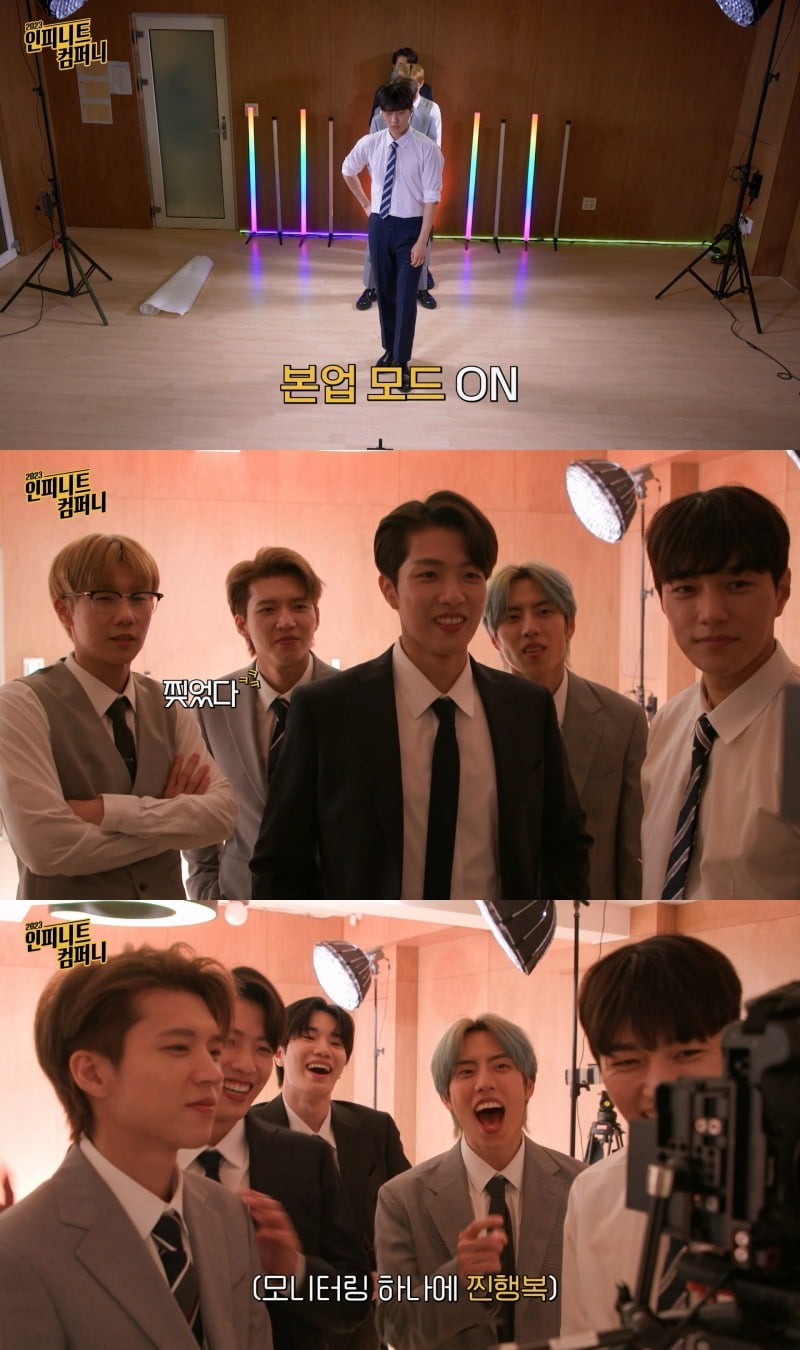 Group INFINITE (Kim Sung-gyu, Jang Dong-woo, Nam Woo-hyun, Lee Seong-yeol, L, Lee Seong-jong) announced a special challenge.
On the 23rd at 7:00 pm, the agency Infinite Company released a trailer for episode 4 of Infinite's exclusive reality program 'Infinite Company' on its official YouTube channel.
In the 4th episode, Infinite is shown standing in front of the camera after activating the 'main job mode'. The trailer, which started with the members filming a questionable challenge video while standing in a row in the practice room, leads to a scene monitoring the results, arousing curiosity.
The members, who were concentrating on monitoring while staring at the screen, exclaimed, "It was torn." In addition, a friendly atmosphere continues, such as exchanging feedback such as "Isn't the camera supposed to move?", pointing at the screen and bursting into laughter at the same time.
The trailer, which ended with Infinite applauding each other after monitoring with a serious expression, arouses curiosity about what kind of challenge video the members filmed and what scene made everyone laugh.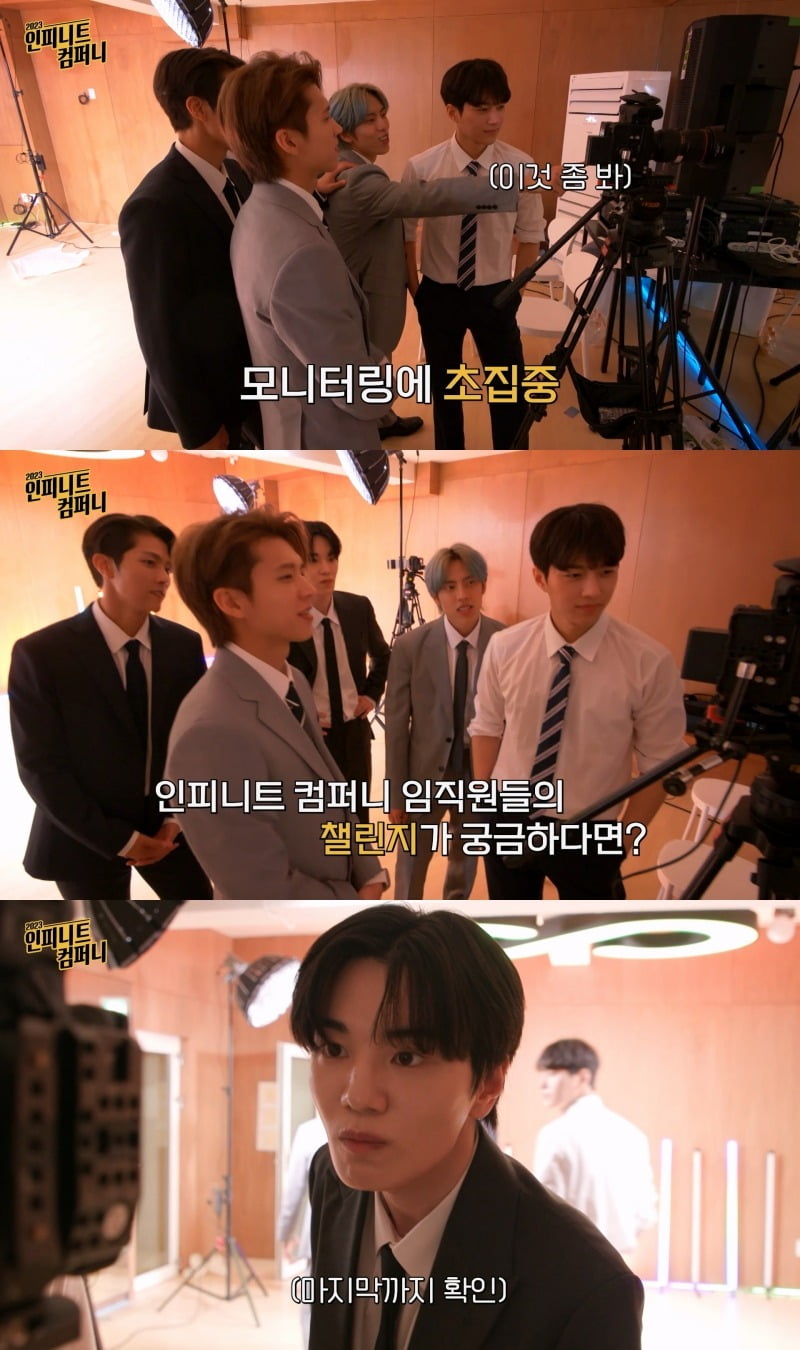 Infinite in 2010 'Infinite! Starting with 'You're My Brother', the members have shown off their unique chemistry, infinite sense of entertainment, and beagle through various reality programs such as 'Knockout Player', 'King of Ranks', 'This is Infinite', and 'Showtime'.
Having established Infinite Company earlier this year by gathering their will to promote as a full group, they are captivating global fans by demonstrating their infinite charm once again through the reality show of the same name, 'Infinite Company'.
Episode 4 of 'Infinite Company', a standalone reality show depicting Infinite's chaotic office life, will be released on the 25th at 7:00 pm on Infinite's official YouTube channel, and can be seen every Friday at 7:00 pm.
On the 31st of last month, Infinite released their 7th mini-album '13egin' and made a comeback to the music industry as a full group after about 5 years. On the 19th and 20th, the solo concert 'COMEBACK AGAIN' held at the Seoul Olympic Park Gymnastics Stadium (KSPO DOME) was successfully completed.
Reporter Kim Ji-won, Ten Asia bella@tenasia.co.kr