ENTERTAINMENT
Actor Park Seong-hoon "Meeting Choi Soo-young is a great blessing in my life as an actor"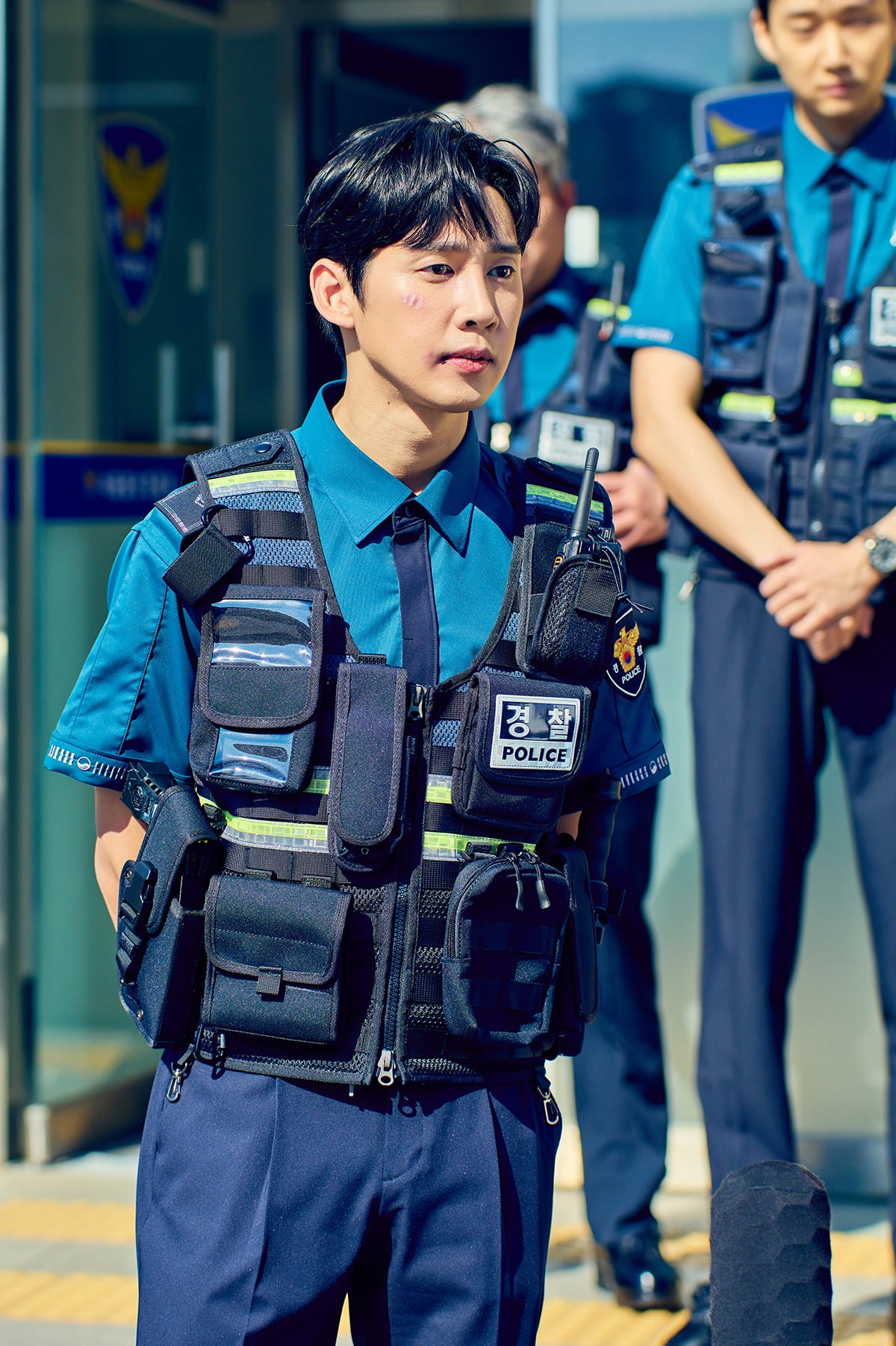 Actor Park Seong-hoon gave his thoughts on the end of Genie TV's original drama 'Namnam'.
'Namnam' captivated the summer home theater without missing a pleasant sensibility even in the development of mysterious events. Park Seong-hoon plays Eun Jae-won, a senior of Jin-hee's (Choi Soo-young) police academy and the director of the Namchon police box.
Park Seong-hoon led the drama as a strong supporter of the people at the police box based on his righteous charm to protect his colleagues from unreasonable things even if he suffered injustice in 'South and South', as well as his prudent appearance in everything. In front of love, attention was focused on the romance with Choi Soo-young, who is more confident than anyone else and sometimes emits a cute charm. The romance acting in the romantic comedy genre, which is contrary to the charm of the villain shown in the previous work 'The Glory', proved Park Sung-hoon's wide spectrum.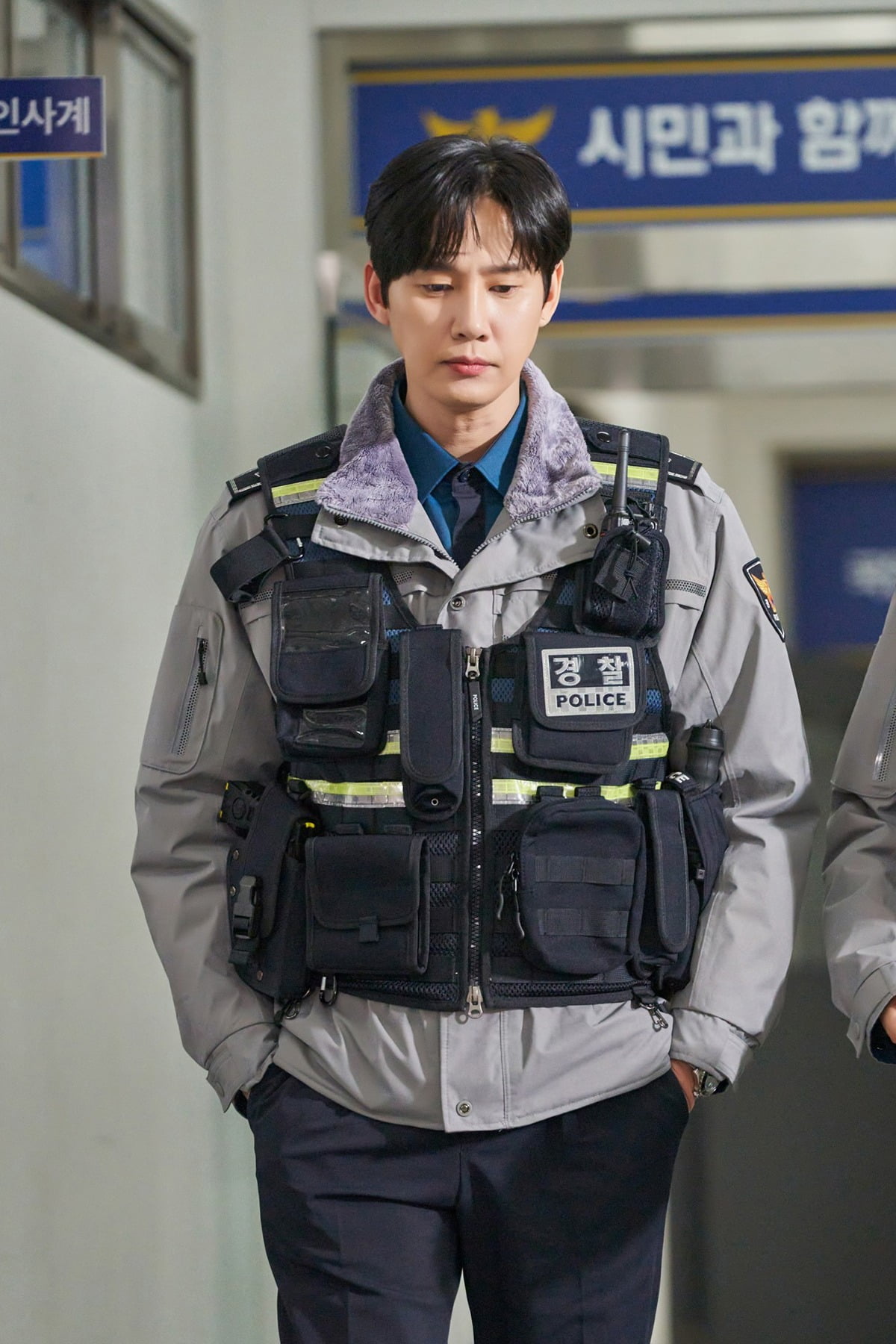 Below is the Q&A at the end of 'Nam-Nam' with Park Seong-hoon.
Q. How do you feel after finishing the drama 'Namnam'?
It was a really friendly and pleasant scene. It was a very enjoyable filming location, so I remember going there with a happy heart every time I went. I am very sorry that I will no longer be able to see the director, staff, and actors. However, I am very grateful that I have made so many good connections.
Q. What is the main focus for acting Eun Jae-won in 'Namnam'?
Based on a solid script, I focused on acting with Choi Soo-young. First of all, Suyeong did a great job portraying the character of Jinhee, and I think the chemistry between Sojang Eun and Jinhee in 'Namnam' came out naturally because we became close friends early on and were able to comfortably enjoy the acting itself by giving and receiving like old friends.
Q. From 'Janggo-rae' in 'The One and Only End' to 'Jeon Jae-joon' in the previous work 'The Glory', the characters in your life are constantly being renewed. Jae-Jun Jeon and Jae-Won Eun of 'Nam-Nam', a realistic character who is 180 degrees different from Jae-Jun Jeon, are meeting with the public with different faces every time. How do you want viewers to see the characters Park Sung-Hoon expresses?
I think it is a great blessing as an actor to be able to play a different character in each work. Because there are viewers who loved the previous work and loved the character, it seems that there is a driving force to continue acting and moving forward. Sometimes it's a villain, sometimes it's a good role, but since the actor faces the viewers with a new face and character in each work, I hope you will only look at the character in the work and sympathize with it.
Q. Your collaboration with actor Choi Soo-young, who played the role of Jin-hee in the play, got a good response. What is the most memorable scene between Jaewon and Jinhee? Why?
My first filming with Choi Soo-young is the most memorable. From the first filming, I felt that they worked very well together, and I got the impression that they were solid and great actors. In the latter half of the filming, I had a great memory to say to Sooyoung, "Meeting Sooyoung as my partner in 'Namnam' is a great blessing in my life as an actor." It seems that the viewers who loved 'Namnam' also liked that point the most.
Q. The rise in viewership ratings for 'Namnam' was extraordinary. Did you foresee the popularity of 'Namnam', or if there was a memorable viewer reaction?
The love you sent to 'Namnam' was gradual, so I was even more grateful. Before I started, I didn't dare to anticipate great popularity. The script was very interesting, and I participated with the anticipation that if I work with these actors, such as Jeon Hye-jin, Choi Soo-young, and Ahn Jae-wook, I will definitely be able to make a good work. After the broadcast started, the viewers commented, "I found myself watching 'Namnam' with a happy smile all the time." It was impressive. I feel proud and memorable because the drama seems to have had a good influence on the viewers.
Q. It has entered the 14th anniversary of your debut. You have continued to work with perseverance. Is there a genre you want to try or a role you want to challenge in the future?
I've done works in various genres so far, but as a person who loves comedy, I really want to try the romantic comedy genre. Among the productions, there are many people who especially love the work called 'My Dark History Incorrect Answer Note' (2018). At this time, I had a short experience of romantic comedy, but if I get a chance in the future, I want to challenge a good work.
Q. What if you give us a tip about Park Sung-hoon's next project?
Last week, the movie 'Long Live Hell' was released. It was invited to the Busan International Film Festival last year and I met with the audience in advance. You will be able to see a different side of 'Myeong-ho' that I played from Jae-won of 'Namnam'. It is a witty work with a very cute and funny story. I also particularly like this work, so if you watch it at the theater, I would be very grateful. Also, the drama 'Kidnapped Day', which was filmed with actors Yoon Kye-sang, Kim Shin-rok, and Yuna, is about to premiere on September 13th, so please show a lot of love and interest. Not only this, but I will try to meet viewers in a more diverse way, and I will repay you with good works and good acting.
Q. Lastly, a word to the viewers who loved 'Namnam'
Since it's a 12-episode series, it feels like it ended in the blink of an eye. I sincerely thank the viewers who gave great love to 'Namnam' as the episode went on. It was possible to finish well because there were viewers who listened to the story of 'Southern South' and sympathized with it. I will greet you soon with a new look in another work. I bow my head and thank you for watching.
Kim Seo-yoon, staff reporter seogugu@tenasia.co.kr