ENTERTAINMENT
Singer Yoon Doo-joon "I chatted with Kwon Yul and Lee Seo-joon even before going to bed"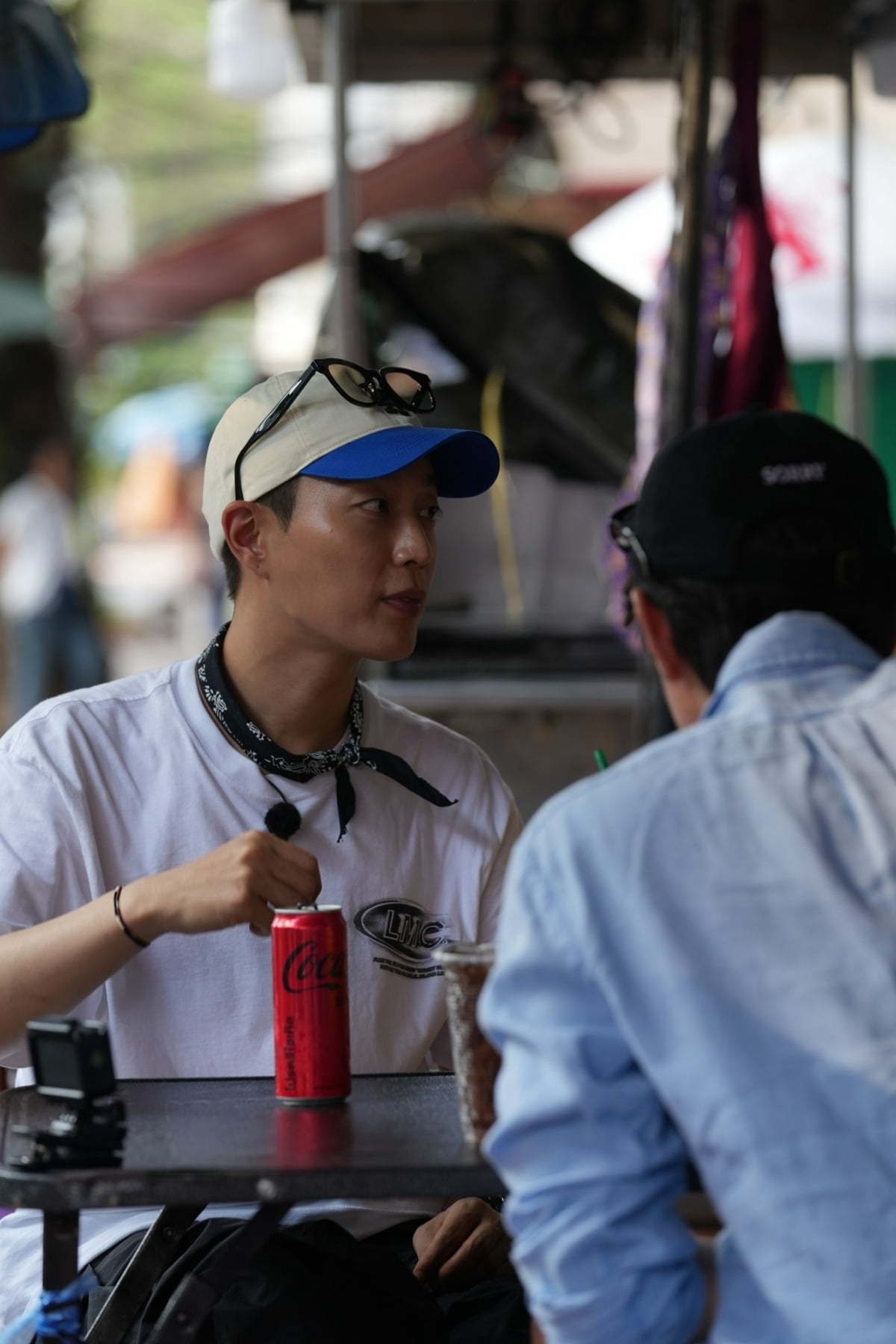 Group Highlight member Yoon Doo-joon showed affection for actors Kwon Yul and Lee Seo-joon.
A new variety show called 'The Taste Musketeer', which airs simultaneously on Channel S and Lifetime, revealed Yoon Doo-joon's Q&A. Yoon Doo-joon, who says that eating delicious food makes you gain weight, said, "The three of us chatted throughout the trip, and I really liked that time."
Below is the Q&A with Yoon Doo-joon.
Q. How did you feel after receiving the offer?
A. The content of the program is also the content, but I decided to participate after hearing that Yul Kwon was participating. I first got to know him while filming a drama, and since then, the two of us have talked about wanting to do variety shows together a few times. However, after hearing that Kwon Yul-hyung was cast first, I happily made the decision.
Q. I wonder what kind of relationship you have with other performers.
A. As I said before, I got to know Kwon Yul-hyung while filming the drama, and then we became very close while talking about games and soccer. Surprisingly, we had a lot in common, so I remember that we quickly became close. And Seojun is the younger brother I first got to know through this program, and I think we have another good relationship.
Q. Are you confident in mukbang? Gourmet Pie or Dasik Pie? I'm curious about your eating style.
A. I'm not the type to eat too much. But when I eat with a lot of people, I like ordering a lot of things and tasting them, and I think I tend to eat anything delicious. Still, if I had to divide it, I think it would be the foodie group. I don't eat rice often.
Q. What are your own standards for judging a restaurant?
A. Basically, it has to taste. Of course, atmosphere and uniqueness are important, but basically, it has to be delicious. And when I eat food that touches my special sensibilities, I think it tastes good. In fact, when I eat really delicious food, I tend to feel the steamed restaurant with my body because the chicken meat rises.
Q. Your first destination is Thailand. Have you prepared anything special for your trip to Thailand?
A. I've been to Thailand a few times for our performances and events, so I actually know a little about Thailand. I know the greetings and there are many Thai foods that I like. I didn't study separately, but instead, I looked up YouTube and this and that to see what was popular in the local area.
Q. If you have a memorable episode while working together, please tell us a little bit about it.
A. More memorable than an episode, it probably wasn't captured on camera, but the three of us really chatted before going to bed throughout the trip. We are in the same industry, and there are many things we share a common consensus with, so we continued to talk about a variety of topics, and I really liked that time. It was a good time that I still remember, and I think I will remember it for a long time.
Q. Excluding the members who were together this time! Who is a celebrity you would like to go with this person?
A. I want to go with the highlight members. I've done a lot of domestic travel through the program, but I haven't traveled abroad yet. Going to a performance or event is not actually a trip. Of course, going to film a program is a job, but I still want to enjoy a different environment with the members. We've been together for a long time, so there's a chemistry that comes from that long period.
Q. Please say something to the viewers.
A. I had fun filming with Kwon Yul-hyung and Seo-jun, whom I met after a long time. It was a bit hot, but we made a lot of memories and had fun episodes and ate a lot of delicious food. Please enjoy 'Ttubugi Taste Musketeer', and if you are planning a trip to Thailand, you may want to refer to the list of restaurants. We look forward to your attention and love. thank you!
Kim Seo-yoon, staff reporter seogugu@tenasia.co.kr