ENTERTAINMENT
Actress Shin Se-kyung, eyes full of a sense of mission "I should have threatened you"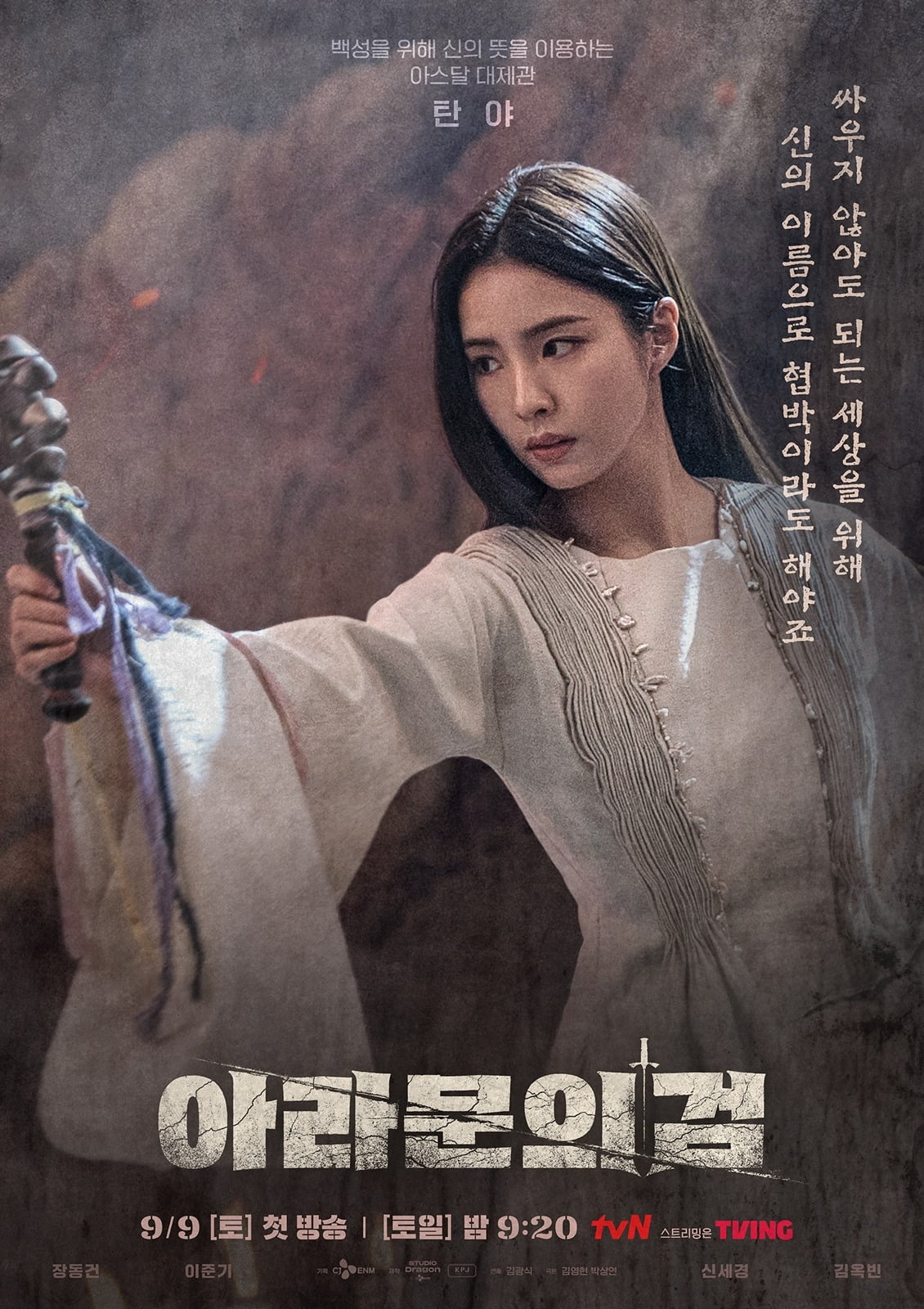 Shin Se-kyung, the high priest of Arthdal, returns with a new sense of mission.
On the 23rd, tvN's new Saturday drama 'Sword of Aramun' released a character poster of Shin Se-kyung, who plays the role of Tanya, the religious leader of Arthdal.
'Aramun's Sword' is a drama depicting the fateful story of Tagon, Eunseom, Tanya, and Taealha, who write different legends in the ancient land of Asdal, the myth of Arthdal written by the owner of the sword. Eight years have passed since Tagon (played by Jang Dong-gun) became the first king of Arthdal through 'Second Coming Aramun'. (Kim Ok-bin) A fierce and fierce battle with intertwined interests is expected.
In the released poster, the mysterious and spiritual energy of Tanya, the high priest of Arthdal, who is called the 'Second Coming Assassin' and is revered by the people of Arthdal, is conveyed. Tanya, who was just a powerless Wahan 'girl of prophecy', has now risen to the point where she can stand shoulder to shoulder with Tagon, the absolute ruler of Arthdal. Even in Tanya's appearance, you can feel the dignity and strength of a high priest, not a tender girl anymore.
Then, in the copy titled 'For a world that does not have to fight, we must at least threaten in the name of God', we can get a glimpse of Tanya's calling as the high priest of Arthdal. In an era of great slaughter, where it is natural to kill and trample on each other to rise to the upper hand, Tanya arouses curiosity about how she will fulfill her mission as the 'Second Coming Assassin'.
Like this, Tanya, who is ready to use even the prophecies given by God for the sake of the people, is looking forward to her performance. tvN's new Saturday drama 'Sword of Aramun' will be broadcast for the first time at 9:20 pm on Saturday, September 9th.
Kim Seo-yoon, staff reporter seogugu@tenasia.co.kr