ENTERTAINMENT
Actor Yoo Hae-jin, the first comic romance also worked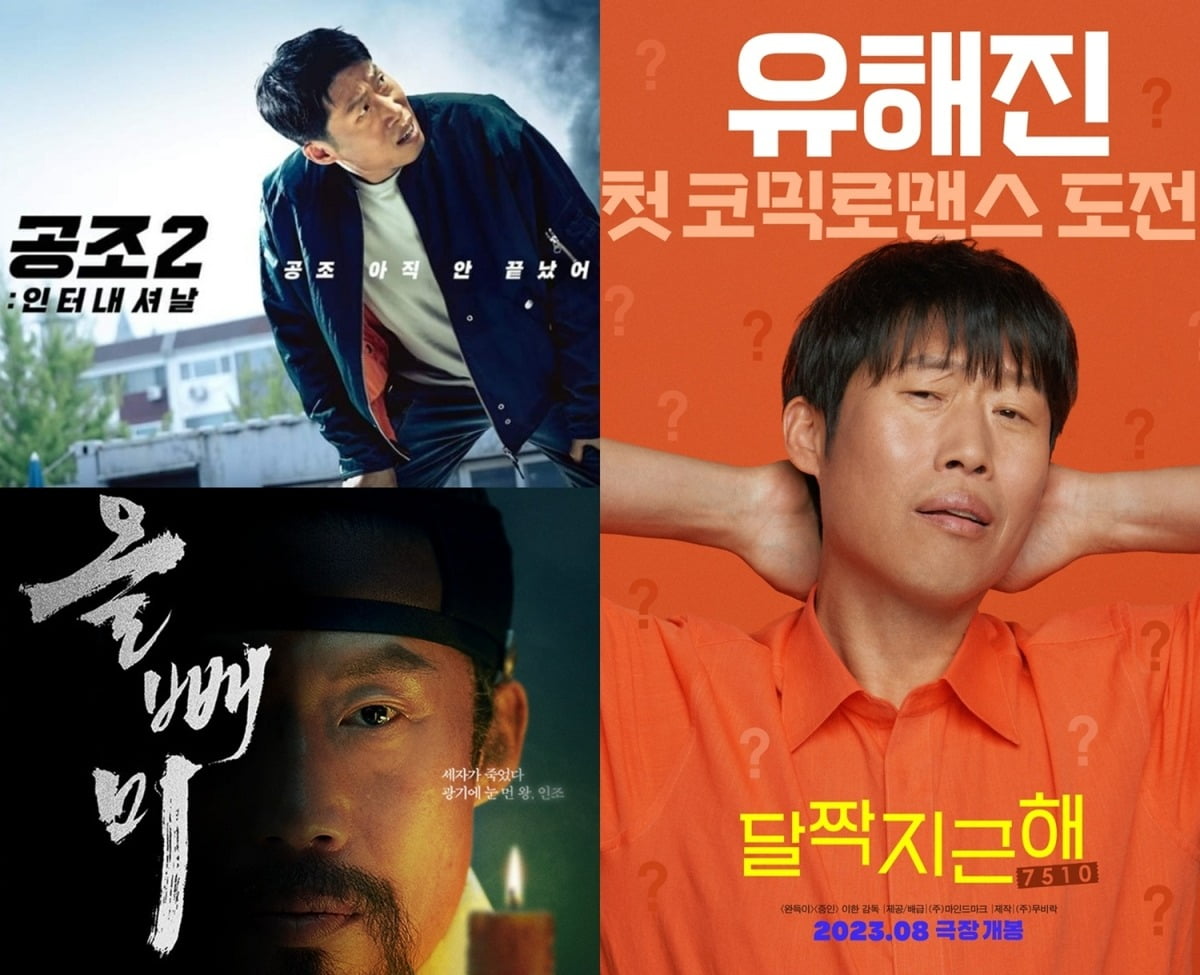 Actor Yoo Hae-jin nailed the title of 'box-office hit icon'.
While the movie 'Sweet Sea: 7510' (Director Lee Han, hereinafter referred to as 'Sweet Sea') was released on the 15th, favorable reviews for Yoo Hae-jin are continuing day after day in proportion to the rapid word of mouth. In particular, Yoo Hae-jin proved the qualifier of the 'Chungmuro box office guarantee check' once again by leading the cruise from the movies 'Confidential Assignment' and 'The Owl' to 'Sweet Sea'.
Yoo Hae-jin draws public attention with the news of her appearance. He played the role of Kang Jin-tae in 'Cooperation 2: International' last September, and received a lot of love for his friendly yet suspenseful action as well as the appearance of a South Korean detective full of humanity. In 'Owl', which was released the same year, he was surprised by the opposite character. He played the role of King In-jo, blinded by madness. Yoo Hae-jin completely escaped from the friendly image he was accustomed to and completed a cool and sensitive king and succeeded in a long-term box office success.
The same is true of the new work 'Sweet and Warm'. Previously, romance was shown through the movie 'Lucky', but this work aroused public interest in that it is a comic romance introduced in earnest by Yoo Hae-jin. The naive but prickly 'Chiho' was painted with Yoo Hae-jin's style of humor, which many people love, and sniped at the taste of the audience. 'It's too hot' has risen. Yoo Hae-jin, who unwillingly took control of Il-young (Kim Hee-seon)'s heart, pushed and pulled the hearts of the audience and became a 'master of push and pull'.
Yoo Hae-jin gained trust from the public beyond acknowledgment with his acting that he knows, of course, from mild to spicy. As expectations for a role that has not yet been shown are growing, attention is focused on what he will do in the future.
'Sweet Sea' tells the story of a genius confectionery researcher, Chiho (Yoo Hae-jin), who only knows about sweets, and Il-young (Kim Hee-seon), a world-positive mindset who only knows about going straight, and the taste of life changes.
Kim Seo-yoon, staff reporter seogugu@tenasia.co.kr