ENTERTAINMENT
Kim So-Hyeon and Hwang Min-Hyun start romance in earnest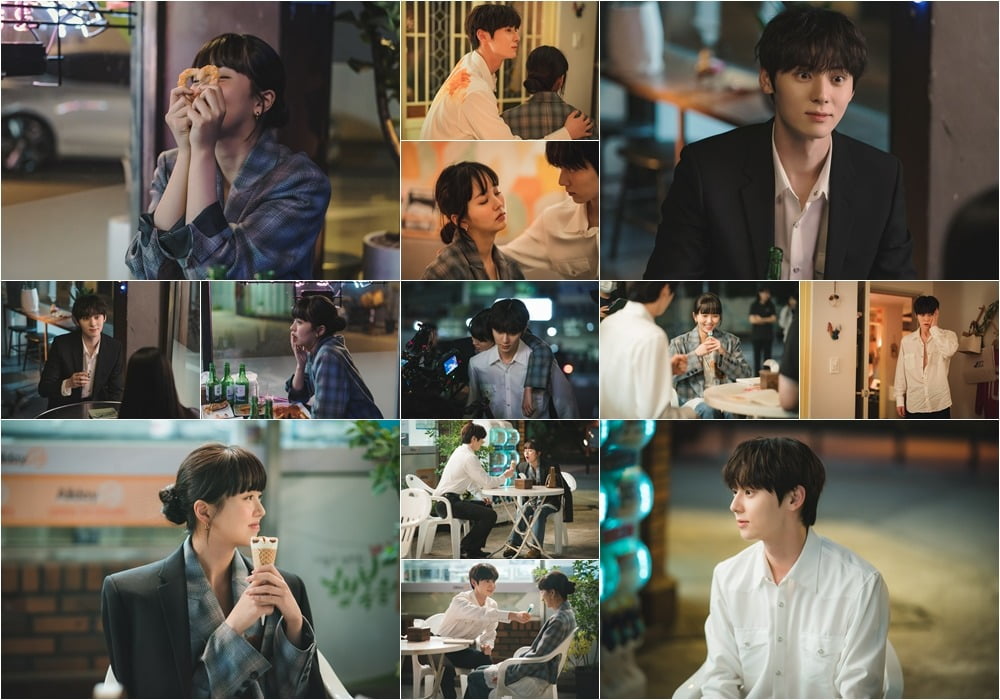 'Useless Lies' Kim So-hyun and Hwang Min-hyun started romance in earnest.
The pink change that sprouted between Mok Sol-hee (Kim So-hyun) and Kim Do-ha (Hwang Min-hyun) in the tvN Monday-Tuesday drama 'Useless Lies' is stimulating the love cells of viewers. Mok Sol-hee, who led Kim Do-ha, who had been shrunken by deep scars and trauma, out of the world, and Kim Do-ha, who disarmed Mok Sol-hee's heart and went straight to 'Lie Zero', showed the true value of romance to save both sides. It evokes a warm reaction.
Above all, the chemistry between Kim So-hyun and Hwang Min-hyun, who portray the special and thrilling relationship between Mok Sol-hee and Kim Do-ha in various ways, is flawless. Receiving great love by pouring out famous 'heart-throbbing' scenes that thrill viewers every time.
As Mok Sol-hee and Kim Do-ha changed each other and started going straight, excitement exploded. In the meantime, undisclosed cuts of a drunken date, from the hot topic of shrimp hearts to ice cream complaints, to the 'exciting peak level', are released and draw attention. Mok Sol-hee and Kim Do-ha's first drinking party was sweeter than ice cream and more thrilling than soju. The excited appearance of the two people getting to know each other while sharing honest stories brought a heartwarming smile.
Especially, the best scene of the day was the ice cream date. Mok Sol-hee complains about buying ice cream while being carried by Kim Do-ha. The appearance of Kim Do-ha, who was embarrassed by his cute drunkenness but silently listened to it, made the hearts of the viewers pound. Kim Do-ha's kind touch, feeding Mok Sol-hee ice cream and wiping the cream off her face, was a scene where you could feel his change.
Kim So-hyun and Hwang Min-hyun perfectly saved the turning point that came to the 'Do Sol Couple' Mok Sol-hee and Kim Do-ha with thrilling chemistry. In the behind-the-scenes photo, Kim So-hyun and Hwang Min-hyun try to match their performance with a magic wand instead of ice cream. The rehearsal scene, which is as sweet as the drama, doubles the excitement.
Mok Sol-hee and Kim Do-ha became close enough to think of each other even in their daily lives. However, Mok Sol-hee's confession that she heard lies led to an unpredictable relationship. The production team of 'Useless Lies' said, "Mok Sol-hee confesses that he can hear lies, and Kim Do-ha makes a decisive choice. With that choice, another change will come to the relationship between the two," raising curiosity and anticipation.
Kim Seo-yoon, staff reporter seogugu@tenasia.co.kr