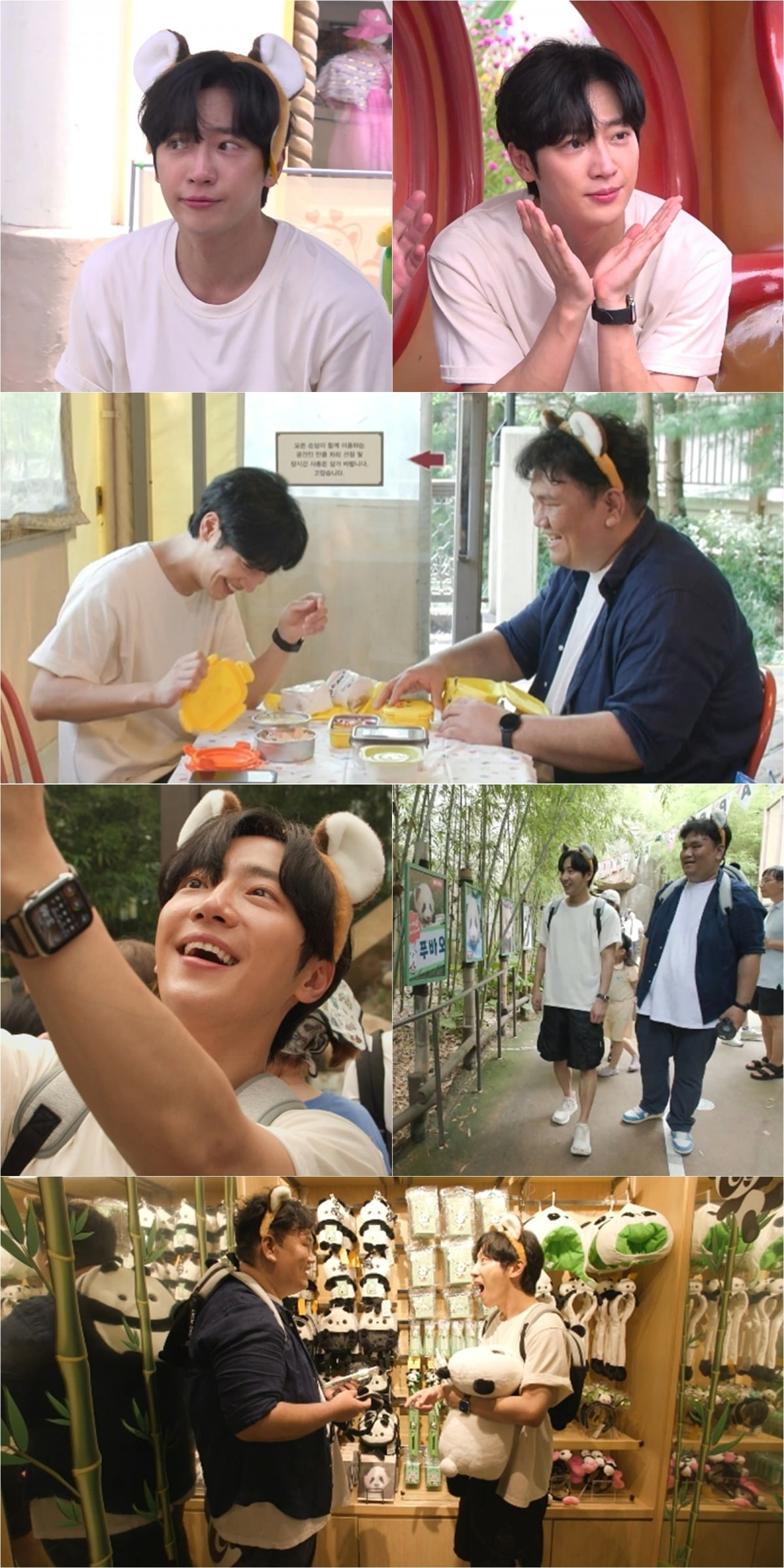 Actor Lee Sang-yeop goes on an amusement park outing with his manager.
In the 260th episode of MBC's entertainment program 'Point of Omniscient Interfere' (hereinafter referred to as 'Omniscient Interfere') broadcast on the 19th, the meeting between Lee Sang-yeop and Panda Pubao takes place.
On this day's broadcast, Lee Sang-yeop heads to an amusement park with a panda 'Fubao' with his manager to make his wish come true.
Entering the amusement park, Lee Sang-yeop finds a photo zone, poses cutely with the manager, and takes a commemorative photo.
Lee Sang-yeop, who is excited, leaks in a different way like a rugby ball that doesn't know where it will bounce, while the 'Power J-type' manager, who has been planning his schedule minute by minute, keeps looking at his watch and getting nervous.
Meanwhile, the manager said, "Usually hyung takes care of me really well. I wanted to repay the things I received from my older brother on this occasion, so I prepared a small one." Lee Sang-yeop said he was moved by the feast of cute food filled with his favorite characters. The manager's cooking skills, which surprised him, can be confirmed through the main broadcast.
Lee Sang-yeop and the manager, who finally met the Fu-bao family, couldn't take their eyes off Fu-bao for a moment. It is rumored that Lee Sang-yeop and the manager repeatedly shouted "cute" and took selfies with Fu Bao, etc., and received the envy of the observers.
Arriving at the goods shop, Lee Sang-yeop says, "This is heaven," and falls in love with Fubao goods. The endless amusement park goods shop stimulates Lee Sang-yeop's shopping passion, and eventually appears with both hands full of goods and laughs.
Kim Seo-yoon, staff reporter seogugu@tenasia.co.kr