ENTERTAINMENT
'Lovers' starring actor Nam Goong-min rises in viewership ratings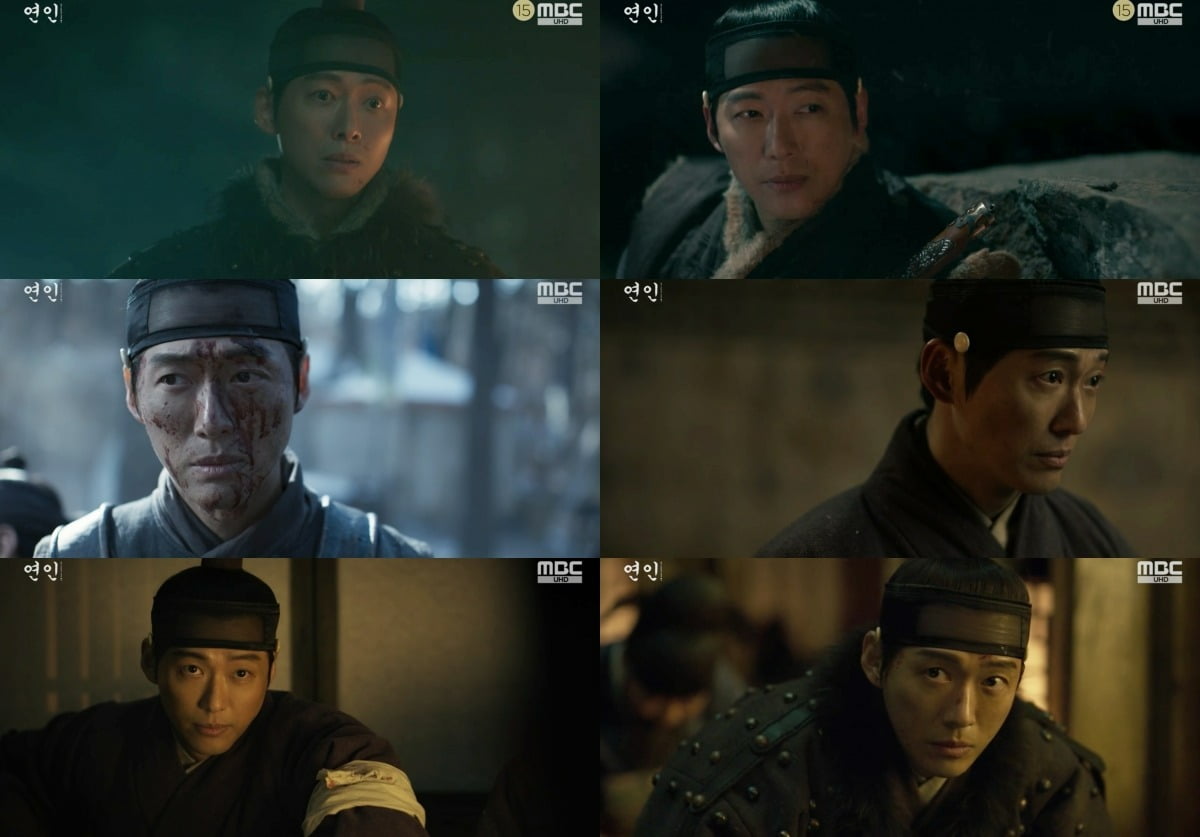 Actor Namgoong-min captivated the home theater.
According to Nielsen Korea on the 19th, the 5th episode of MBC's Fri-Sat drama 'Lovers', which aired the previous day, recorded a nationwide rating of 8.4%, rising 3.2% from the previous episode to reach the top.
The presence of Namgoong-min, an actor who can be trusted and seen, shone. Namgoong-min proved the absolute formula of 'Namgoong-min = Syndrome' with unusual momentum by unraveling the emotions and narratives of the characters thrown into the vortex of war in various ways. We looked at three box office combinations of Namgoong-min in the drama 'Lovers'.
# A collection of charms of 'hot water + cold water'
Lee Jang-hyeon, played by Namgoong-min, is as mysterious as rumors. Namgung-min added to his liking by unraveling Janghyeon, who can't understand the inside, as a character who can't be hated even though he is sly, and has a 'strong mental' that says what he says even in front of Crown Prince So-hyeon (Kim Moo-jun), as well as his sharp and cold eyes that he sometimes sees. It gave the character a sense of mystery and aroused viewers' curiosity.
# 'Visual + Romance', the crystallization of excitement
'Lovers' is a human history melodrama dealing with the love of lovers and the life force of the people who pass each other through the Byeongja Horan. Namgoong Min's warm visuals and narrative-filled melodramatic eyes instantly lifted viewers' emotions into an immersion that forced them to understand. On top of that, Janghyun's clever side, completed by Namgoong-min's wit and expressive power, also stimulates the excitement index. A full-fledged war is expected, and the desperate melodrama created by Namgoong-min, a master of emotional acting, is expected to captivate viewers.
# Completion of 'Import + Persuasion' acting
Above all, we cannot leave out Namgoong Min's acting ability that completes all of this. A movie-like story in which a man who does not believe in love jumps into the fire of war for the woman he fell in love with at first sight meets Namgoong-min's sincere acting and stimulates the viewers' emotions. The recklessness of Jang Hyun, who is quick at counting and thinking, gave all his armor and weapons to the righteous soldiers for Gil-chae (played by Ahn Eun-jin), which proves this. Amidst the story of meeting, love, separation and war unfolding all at once, attention is focused on how Namgoong-min will continue to persuade viewers.
Kim Seo-yoon, staff reporter seogugu@tenasia.co.kr