ENTERTAINMENT
Comedian Yu Min-sang, the chin that even AI can't handle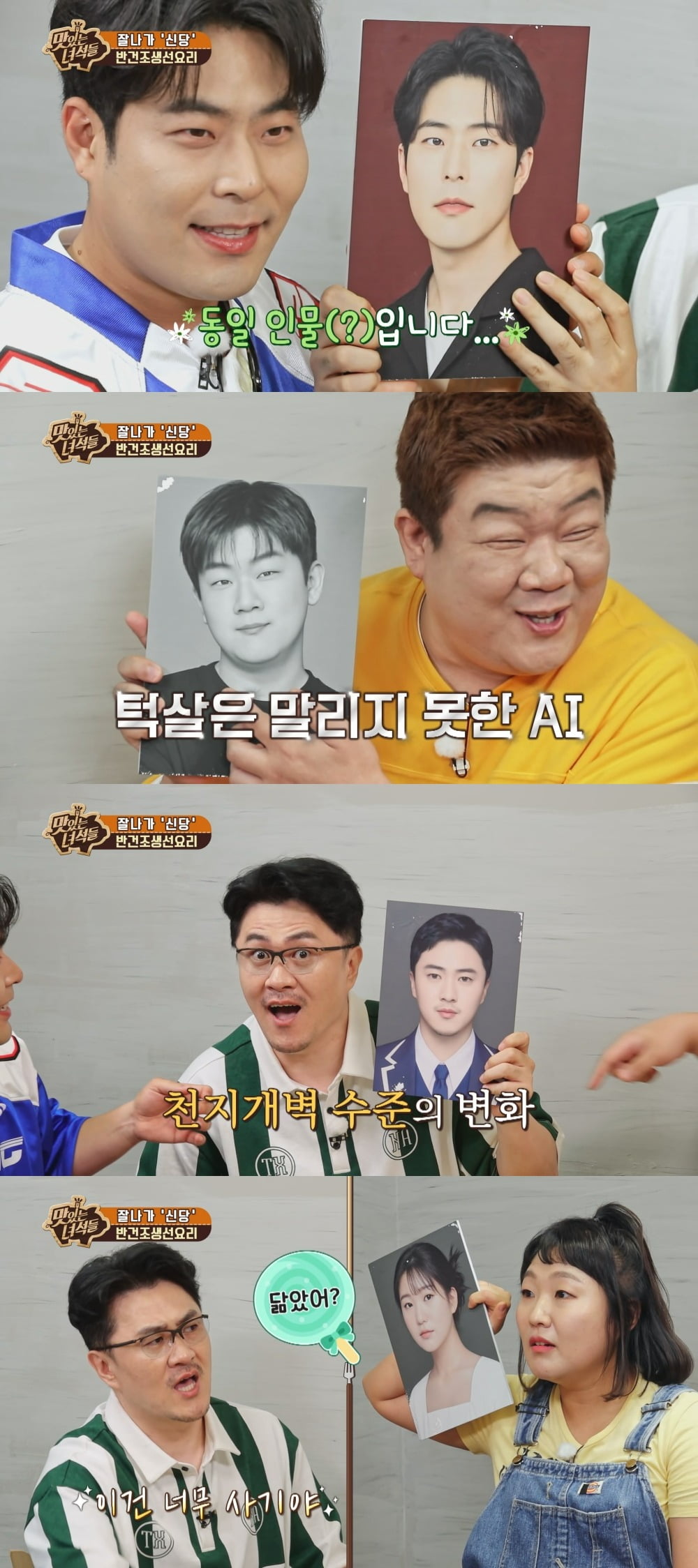 The delicious guys garnered attention with their AI profile pictures.
IHQ's 'Delicious Guys', which aired on the 18th, introduced a newly transformed restaurant in Sindang-dong, away from the tteokbokki alley, as a special feature of 'Good Sindang'.
Defconn, Yoo Min-sang, Lee Su-ji, and Kim Hae-jun, who visited the semi-dried fish restaurant as their first restaurant, played a biting game to select members. The person who chose another one of the four AI profile pictures prepared by the production team was the penalty performer, and the members chose the same card as their costume color.
The first AI profile picture released was Haejun Kim. Lee Soo-ji, who saw the photo of her thick eyebrows, slim jawline and clear eyes, said, "Wow, that's cool. I'm an idol," he praised, and Yoo Min-sang joked, "This is ridiculous." The AI profile picture of Yoo Min-sang, which was then released, was also surprising. Suji Lee waved her hand, saying, "I don't know you at all," and Defcon gave it as a souvenir, saying, "Take it home." However, Yoo Min-sang showed regret, saying, "They don't do the chin," and Lee Su-ji laughed, saying, "AI has a conscience, too."
It was Lee Soo-ji's photo that brought a twist with a completely different look. Lee Su-ji denied it, saying, "It's not me," and Defcon laughed, saying, "If the photos of Hae-joon Kim and I are fraudulent, Su-ji Lee is a fraud of 10 billion won."
Delicious Guys is broadcast every Friday at 8:00 PM on the channel IHQ.
Kim Seo-yoon, staff reporter seogugu@tenasia.co.kr