ENTERTAINMENT
Namgoong-min and Ahn Eun-jin start push-and-pull after reunion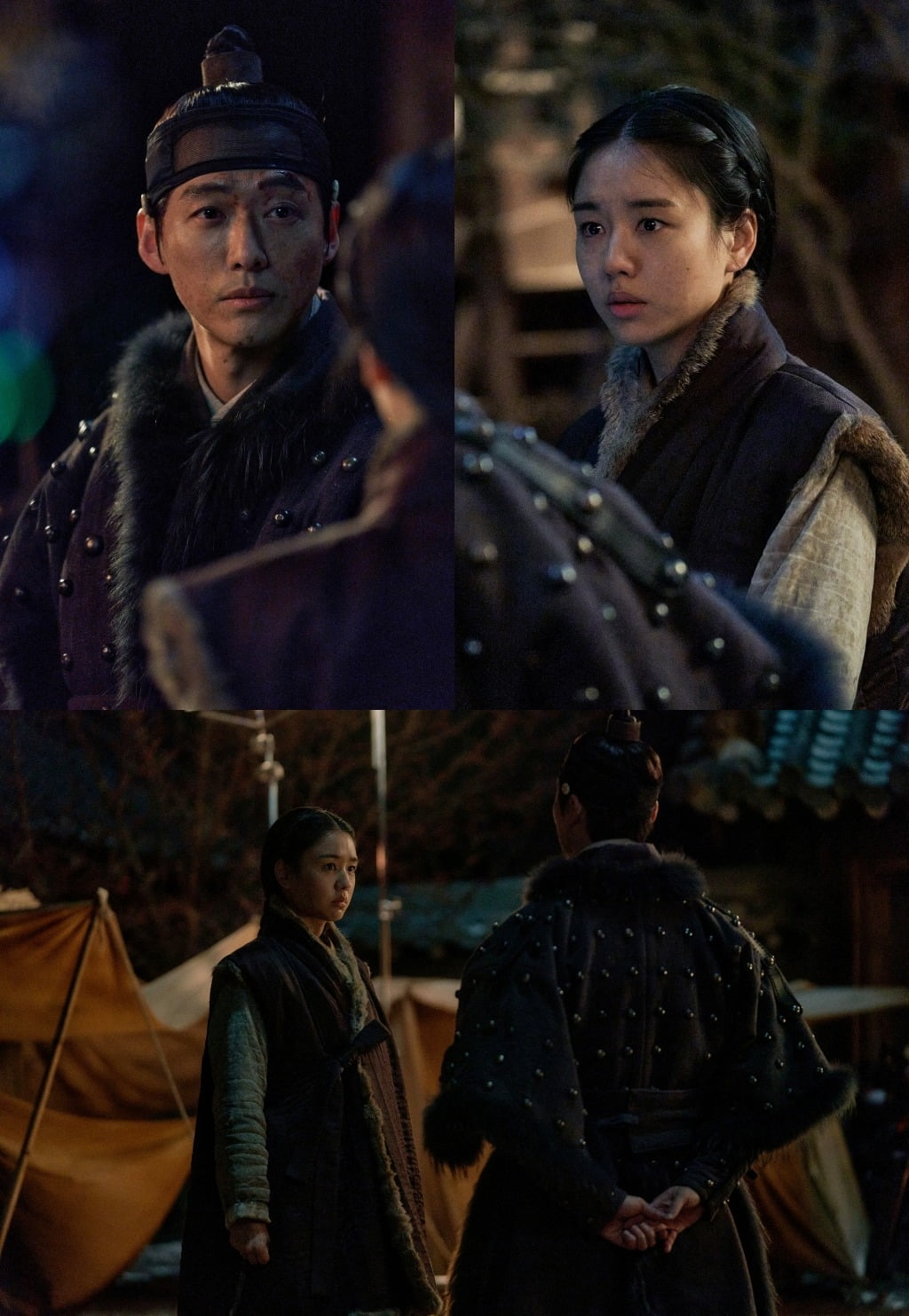 The push-and-pull between 'lovers' Namgoong-min and Ahn Eun-jin begins.
The preview for the 5th episode of MBC's Fri-Sat drama 'Lovers' is a hot topic. In the preview, Lee Jang-hyun provoked a smile by teasing Yoo Gil-chae, who called himself "Seobang-nim" at the moment of crisis, saying, "Now that I see it, I thought you wanted to make me a Seobang." Then, he suggested to Gil-chae Yu, "How about having an island (to hesitate 𡟨) time?" These days, it reminds me of 'Some', which is knowing each other's feelings before becoming a lover.
Meanwhile, on the 18th, the production team of 'Lovers' revealed the appearance of Lee Jang-hyun and Yoo Gil-chae facing each other late at night ahead of the main broadcast of the 5th episode. Despite the bloody state, Lee Jang-hyun's eyes looking at Yoo Gil-chae affectionately, and Yoo Gil-chae's sad expression as if embarrassed, arouse curiosity. Also, in the last photo, Yoo Gil-chae looks at Lee Jang-hyun with a pouty expression, drawing more attention.
Namgoong-min and Ahn Eun-jin's acting skills are impressive. Even though it is a still that captures a fleeting moment, Namgoong-min's deep eyes capture all of the feelings of admiration for Yoo Gil-chae, concern for Yu Gil-chae, and complicated emotions that cannot easily approach Yu Gil-chae. Ahn Eun-jin also delicately expressed her shaking feelings to Lee Jang-hyun without even knowing it. In the last picture, the charm of Yu Gil-chae, who was a prodigy before the war, is revealed.
The production team of 'Lovers' said, "In episode 5, which airs today (18th), the relationship and emotions between Lee Jang-hyun and Yoo Gil-chae, which change after the heartbreaking reunion at the ending of episode 4, are drawn. Even though they like each other, they push and pull and get closer. This appearance is expected to agonize even the hearts of viewers in the home theater, like the lines in the play called 'Island (Hesitating 𡟨)'. We ask for a lot of interest and anticipation from viewers."
'Lovers' has been raging like a storm since the outbreak of the Byeongjahoran. War is brutal, but even in it, affectionate love blooms, and no matter how much you trample on it, the vitality of the people is not broken. Episode 5 of 'Lovers' will be broadcast on the 18th at 9:50 pm.
Kim Seo-yoon, staff reporter seogugu@tenasia.co.kr