ENTERTAINMENT
Actress Ha Hee-ra opposes her husband Choi Soo-jong's diet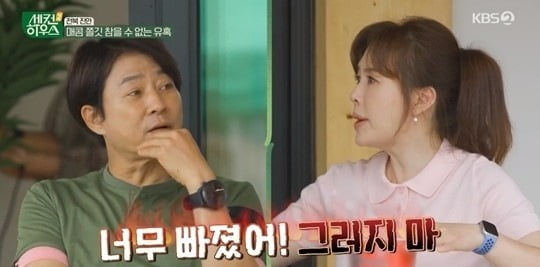 Ha Hee-ra objected to her husband Choi Soo-jong's diet.
In the 12th episode of KBS2's 'Second House 2', which aired on the 17th, Choi Soo-jong and Ha Hee-ra were shown having breakfast.
On this day, Ha Hee-ra ate cup noodles for breakfast. Choi Soo-jong said he would not eat it. When Ha Hee-ra said, "I didn't set the alarm. I have to eat it in a few minutes," Choi Soo-jong explained, "You can just glance at it. Time is not important, you have to feel it the moment you pick up the noodles."
However, Ha Hee-ra refuted, saying, "If you keep opening and closing it several times, the taste will be lost."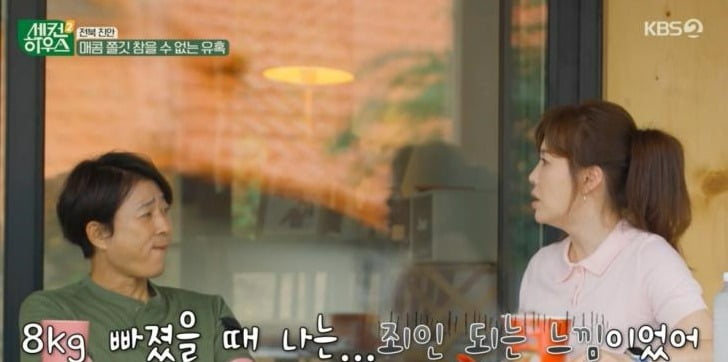 Choi Soo-jong, who said he would not eat it, received a pair of chopsticks from Ha Hee-ra and ate them. Choi Soo-jong said, "I'm trying to control my weight little by little because of the drama." Ha Hee-ra confessed, "I lost too much, don't do that" and "Every time I hear that, I feel very uncomfortable. Didn't I lose 8 kg during Dae Jo-young? I felt like a sinner because I couldn't take good care of myself as a wife."
In response, Choi Soo-jong said, "Dae Jo-young is a man who lost his country, so can he get upset?" Ha Hee-ra said strongly, "I lost too much weight compared to that. This time, I will never let you lose weight."
Kim Seo-yoon, staff reporter seogugu@tenasia.co.kr