ENTERTAINMENT
Cha Hak-yeon, the Japanese archipelago was also bewitched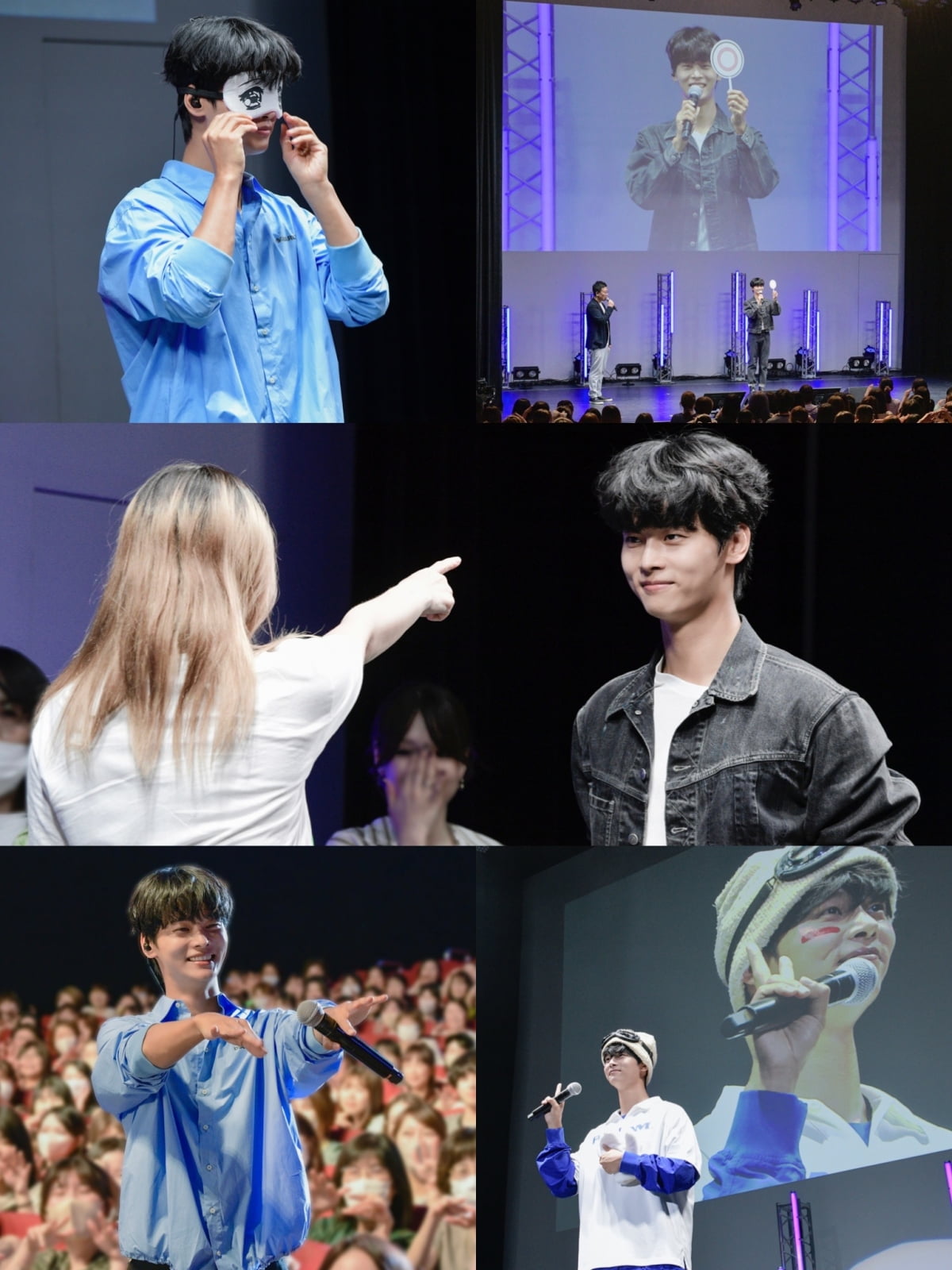 Actress Cha Hak-yeon successfully completed her fan meeting in Japan.
According to the agency 51K on the 18th, Cha Hak-yeon held a Japanese fan meeting in Tokyo on the 29th of last month, 'Check in to A! CHA HAK YEON' gave the fans an unforgettable time and showed their generous love for the fans.
For the Japanese fans who met again after a year or so, Cha Hak-yeon took part in everything from stage concept to program planning, adding to the meaning of being with the fans. He appeared on stage singing his own song 'Bonfire' in Japanese and received cheers.
This fan meeting was decorated with a performance that felt the heart of the Gakyeon actor only for the fans. Cha Hak-yeon, who played the role of general manager assigned to the Tokyo branch of 'Acha Hotel', created a friendly time with fans with her unique bright smile and friendly appearance.
Starting with her recent talk, Cha Hak-yeon drew an enthusiastic response by telling the behind-the-scenes story of the drama 'Joseon Lawyer' scheduled to air on KNTV on the 19th. Then, in the 'Give me a wish' corner to fulfill the wishes of the fans, they went down to the seats and made eye contact with the fans, providing a happy time with special fan service.
Cha Hak-yeon, who led a pleasant atmosphere through various events such as 'OX Game' and 'Girl Group Random Dance Challenge', while directly revealing the items in the bag in response to a fan's wish to do 'What's in My Bag', held this fan meeting. He sang the self-composed song "Journey" in Japanese and raised the atmosphere to the peak with enthusiastic cheers from the fans.
Cha Hak-yeon, who came back to the stage at the fans' passionate request for an encore, performed a specially prepared 'Candy' cover stage for this fan meeting, burning her passion until the end. Cha Hak-yeon, who read a handwritten letter and expressed her deep affection for the fans, said, "I believe that I am who I am today thanks to the fans who always support me and give me great strength. As long as we are together, spend a fun and comfortable time without any worries. I prepared for this fan meeting with the hope that I would like it, but seeing the warm eyes of the fans in the audience gave me more strength. I will try to show a good image in the future."
Reporter Kang Min-kyung, Ten Asia kkk39@tenasia.co.kr