ENTERTAINMENT
Completed 81.5km marathon commemorating Liberation Day with Sean and Im Si-wan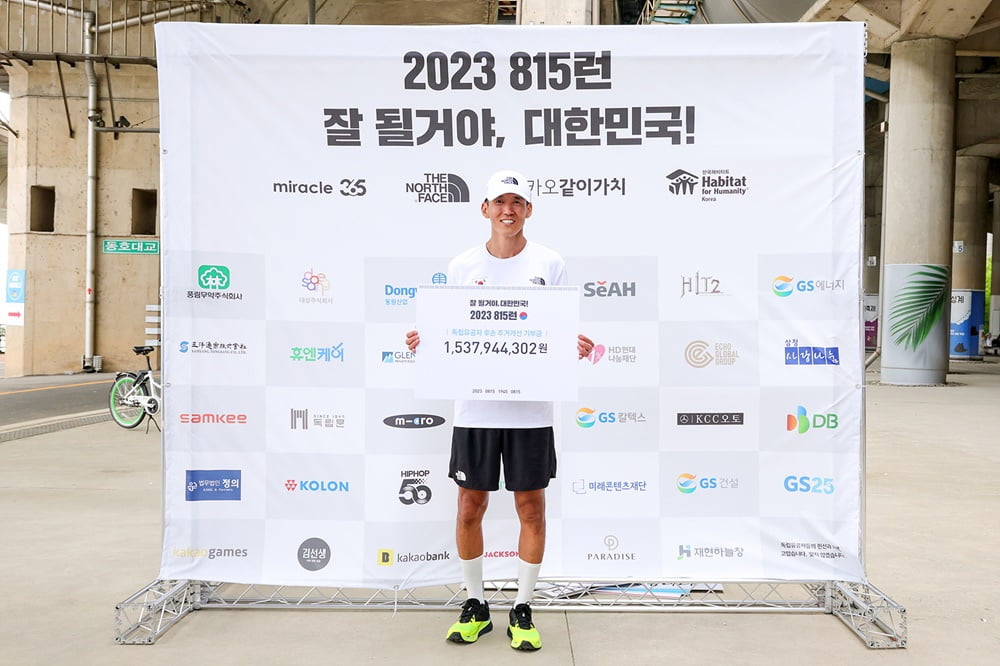 Singer Sean successfully completed the 81.5km marathon on August 15th, Liberation Day, and raised a total of 1.5 billion won in donations.
According to YG Entertainment on the 16th, the '2023 815 Run' hosted by Sean and Habitat for Humanity Korea is a donation marathon to reflect on the meaning of Liberation Day and gratitude for the independence fighters, and to deliver a positive message, 'It will be fine, Korea!' This year, 8,150 individual participants, the largest number ever, gathered in 10 days.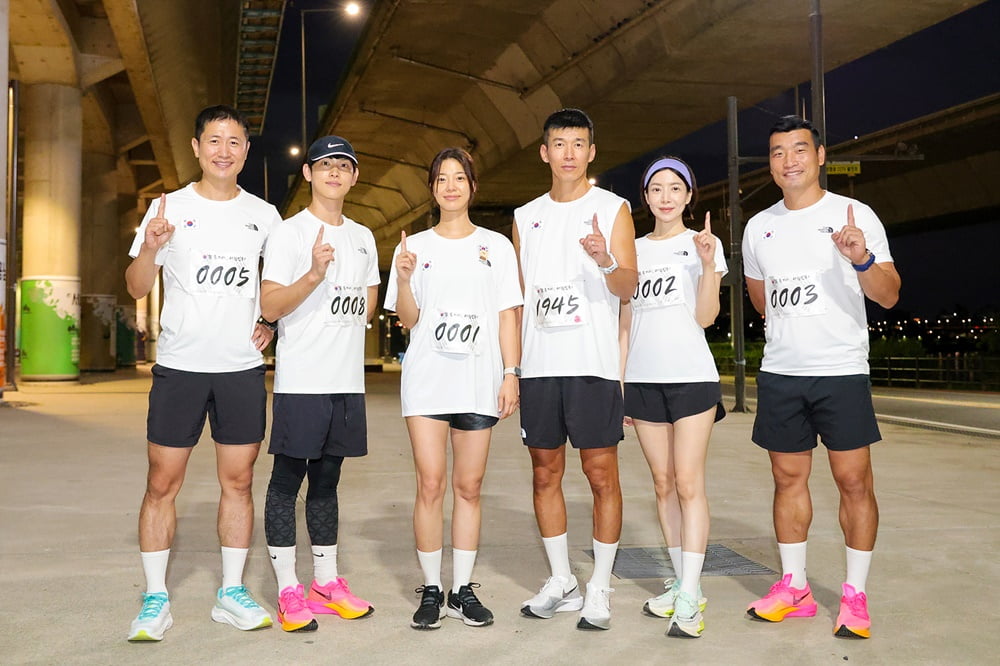 Sean completed 81.5 km in 7 hours 49 minutes 47 seconds despite the heatwave approaching 32 degrees. With 16km left, both legs repeatedly suffered severe cramps, but she endured the pain and completed the race to the end, moving many people. 815 offline runners selected by lottery among the participants celebrated the special Liberation Day by running 8.15km with Sean after Sean's surprise performance at World Cup Park in Seoul.
Sean was divided into 1 group of 5 with 45 pacers and matched their feet together. Former national soccer players Lee Young-pyo and Cho Won-hee of the running crew Unknown Crew, actors Im Si-wan, Yoon Se-ah, Lim Se-mi, Park Jae-min, Korean women's marathon legend Kwon Eun-joo, track and field athletes Jang Ho-jun and coach Lee Yeon-jin added their strength by adding strength to the event.
A total of over 1.5 billion won, including donations from 54 sponsoring companies, including The North Face and Kakao Value, and participation fees from 8,150 individual participants, will be used to support a comfortable and safe home for the descendants of independence fighters.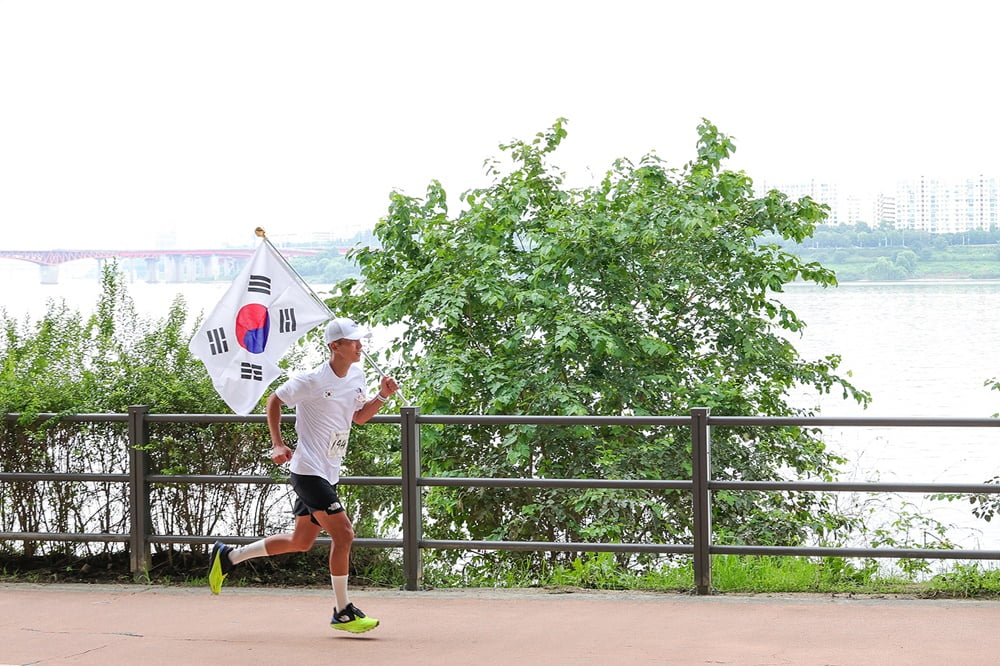 Even after '815 Run', donations can also be made through 'Everyone's Action', a value like Kakao, for the month of August. 815 won is donated per case if you post a running verification photo on SNS along with the required hashtag or attach a Taegeukgi sticker to your KakaoTalk profile. In addition, donations can be made directly to the donation box opened by Habitat for Humanity Korea in Kakao Value, and more enthusiastic responses are expected as about 85,000 people are currently participating.
Sean said, "Since 2020, I have safely completed 81.5km every Liberation Day and am writing a very long letter of thanks to the independence fighters and their descendants." I am happy to be able to convey my heart."
Since 2020, Sean has raised a fund worth 3.8 billion won through four 815 runs. With this donation, Jeonnam Hwasun House No. 1, Gyeonggi Dongducheon No. 2 House, Chungnam Cheongyang House No. 3, Gyeongnam Changwon House No. 4, Ulsan No. 5 House, Chungbuk Jecheon No. 6 House, Gyeongbuk Cheongsong House No. It has been prepared and the dedication of the 9th house in Boryeong, Chungcheongnam-do is about to happen.
Reporter Kang Min-kyung, Ten Asia kkk39@tenasia.co.kr