ENTERTAINMENT
Singer Hyorin "I want to reunite with SISTAR before I get older"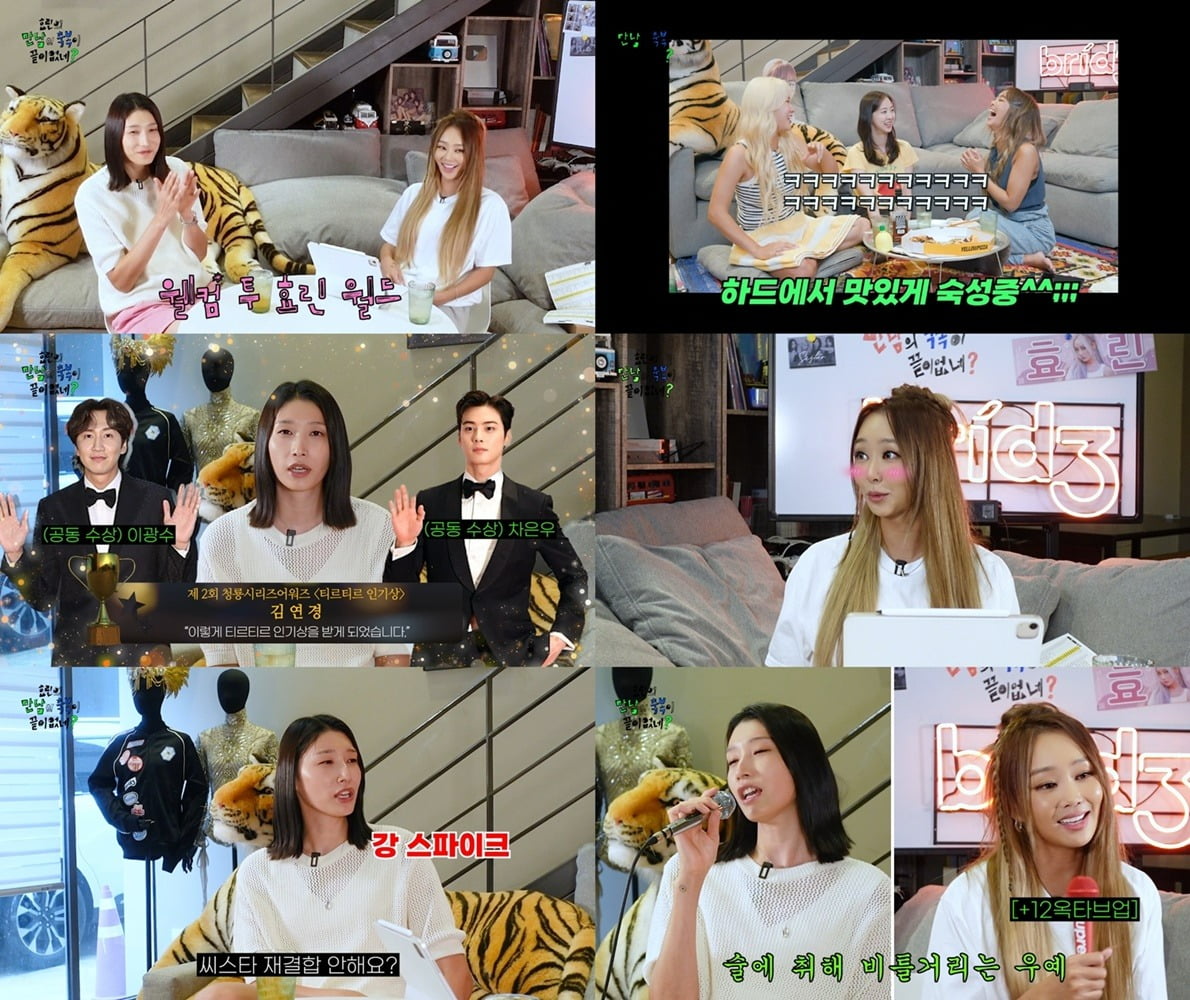 Singer Hyolyn held a debut ceremony as an MC by presenting her new self-produced content, 'The Blessing of Meeting is Endless'.
On the 10th, in the first episode of Hyolyn's official YouTube content, 'The Blessing of Meeting is Endless' (hereinafter referred to as 'Manchukbok'), volleyball player Kim Yeon-kyung appeared as a guest.
On this day, Hyolyn expressed her grievances as an MC along with a chemistry with her close sister, Kim Yeon-kyung, who appeared. Hyorin said, "Actually, I called SISTAR's Soyou and Dasom to film the first episode. However, I couldn't reveal it because I couldn't proceed properly.
When the opening was finished to some extent, instead, Kim Yeon-kyung appeared to be hosting the program as an MC, saying, "Hyo-rin is too busy these days" and "A new song has recently been released." Hyolyn, who felt sorry for not being able to see her often, saying that they met after three weeks, calmly started asking questions and led the conversation with Kim Yeon-kyung.
In particular, Hyolyn recently mentioned that Yeon-kyung Kim won the Tirtir Popularity Award at the '2nd Blue Dragon Series Awards', and Yeon-kyung Kim said, "It was a bit ambiguous to appear because there was also team training. However, Lee Kwang-soo and Cha Eun-woo shared the award. It would have been nice if we were together."
In addition, Hyolyn said that she lost every game she cheered for, saying, "Don't come to the championship game. I was a little nervous," he said, and talked about the burden as a leader from Kim Yeon-kyung's first fan meeting. Hyorin also honestly revealed what she felt at the time, saying, "I was insulted as a leader because I wanted our team to be unrivaled," and raised expectations about the SISTAR reunion by saying, "I want to do it once before I get old."
Lastly, while talking about music with Kim Yeon-kyung, Hyorin passionately sang requested songs such as Lee Hi's 'Alone' and Seo Mun-tak's 'Samiingok', and formed a duet with 'My Love in Cloudy Memory' to finish the program with overwhelming energy. did.
Kim Seo-yoon, staff reporter seogugu@tenasia.co.kr