ENTERTAINMENT
[Exclusive] The staff of the Jamboree K-Pop Concert have all changed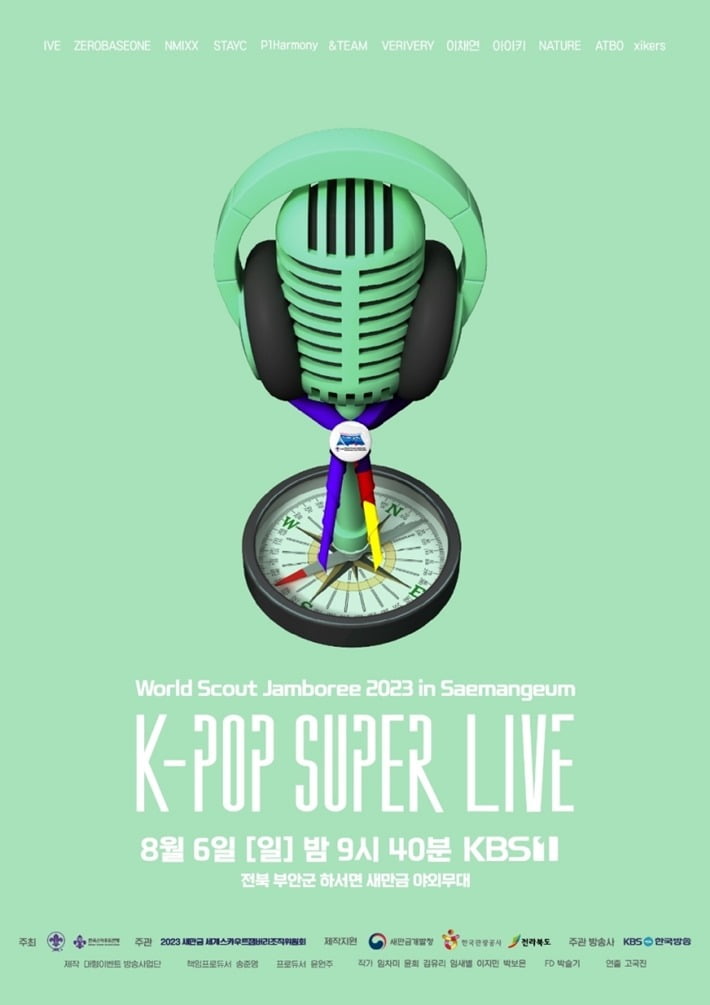 It has been confirmed that even the directors of the World Scout Jamboree K-Pop Concert have all been replaced.
According to TenAsia's coverage on the 10th, the existing directors who were in charge of the Jamboree K-pop concert were left out of the preparation for the performance and all changed to the KBS2 'Music Bank' team. While KBS has been supervising the performance, Hwang Min-gyu, CP in charge of 'Music Bank', PD Lee Jeong-wook, writers, and staff have been put in. It was also confirmed that some KBS PDs and other KBS personnel were hired to help prepare for the concert.
The Jamboree K-Pop Concert is scheduled to be held at the Seoul World Cup Stadium in Sangam-dong, Seoul on the 11th. It was originally planned to be held at the Saemangeum campsite on the 6th, but the schedule was changed due to various incidents and accidents, including heat waves and typhoons. The venue was also mentioned at Jeonju World Cup Stadium, but was eventually changed to Sangam World Cup Stadium in Seoul.
Due to the sudden change of schedule and venue, it was difficult to recruit performers. Instead of the existing lineup, the cast was reorganized, focusing on singers who were scheduled to appear on 'Music Bank' this week. Mamamoo, NCT Dream, NewJeans, The Boyz, ITZY, ZEROBASEONE, Shownu X Hyungwon, KARD, Fromis Nine, Holly Bang, Kwon Eunbi, Jo Yuri, Kang Daniel, P1 Harmony, The New Six, ATBO, Libelante, xikers, and Ive appear. Hosted by actors Gong Myung, ITZY Yuna, and New Jeans Hyein. This week, 'Music Bank' will be canceled.
Currently, with Typhoon Kanun No. 6 heading north, safety issues are also being raised. It was reported that the rehearsal for the Jamboree K-pop concert had been canceled, but it was confirmed that only the staff rehearsal was not going on. The artist rehearsal scheduled for the 11th is still scheduled.
Reporter Kim Ji-won, Ten Asia bella@tenasia.co.kr