ENTERTAINMENT
Broadcaster Park Na-rae "I wish my house was full of feet" rejects mediocrity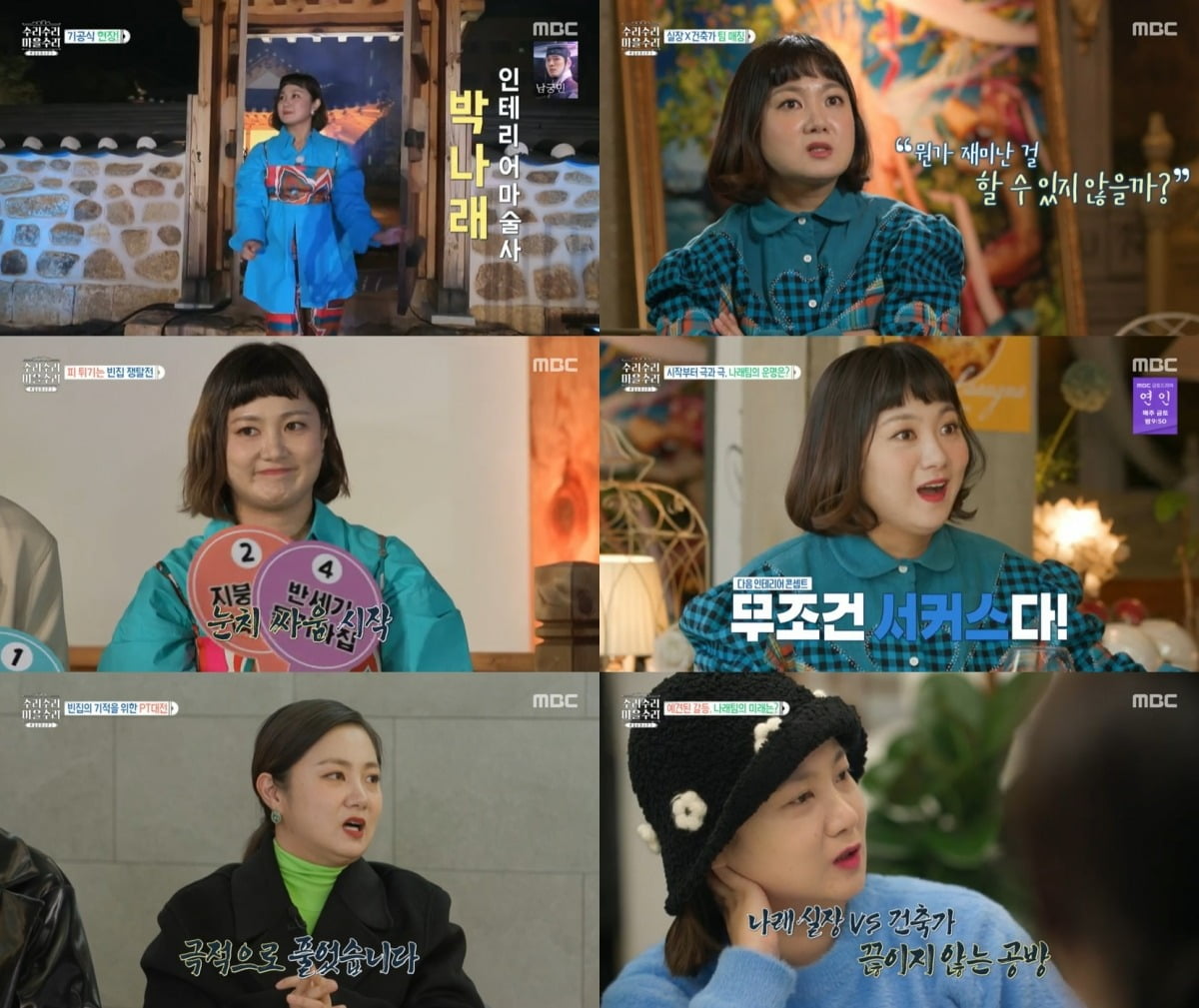 Contrary to the passion that comedian Park Na-rae overflowed, she faced a reality that did not go her way.
In episode 2 of MBC's Lifetime entertainment program 'Season 3-Repair Repair Village Repair' broadcast on the 9th, Park Na-rae competed fiercely with Chae Jung-an, Shin-dong, and Kim Min-seok to get the house she wanted.
Park Na-rae, who opened the red carpet at the groundbreaking ceremony of 'Empty House 3', was embarrassed by the quiet atmosphere, but quickly showed off the vibe of a professional celebrity in line with the atmosphere of the previous scale.
Narae Park became a team with architects Noh Seo-young and Kim Ha-rin, who have girl crush charms, in the team matching, which was carried out by choosing props from 4 teams of architects, and expressed anticipation, saying, "Maybe we can try something fun."
The battle for an empty house began, and Park Na-rae cheered as he won the bid at once, choosing the only house number 3 that he liked from the beginning as the first priority. She leisurely watched the quiz showdown of the remaining three teams and added thrilling tension to the scene with a reaction properly immersed in the fierce competition.
At the first team meeting ahead of the presentation of the concept PT, Park Na-rae seemed to be having difficulties with the modern style of architects who were the exact opposite of her fancy taste in the world. She said she wanted a fantasy-like concept and even embarrassed the architects with an unconventional remark, "I want the house to be bare feet."
Narae Park struggled with the process of preparing for the PT presentation, which was not easy due to continued disagreements with the architects, and confessed her upset at the situation that did not go her way, saying, "Should I just let go of my greed?"
On the day of the PT presentation, Na-rae Park, who said he had a dramatic opinion, was chosen as the first order of presentation that he wanted to avoid. Contrary to the smooth start, Park Na-rae, who has experienced many conflicts, raised questions about what kind of announcement he will present.
Kim Seo-yoon, staff reporter seogugu@tenasia.co.kr