ENTERTAINMENT
The truth on the day of Park Hyo-joo's death finally revealed, should I even kill EL? ('Battle of Happiness')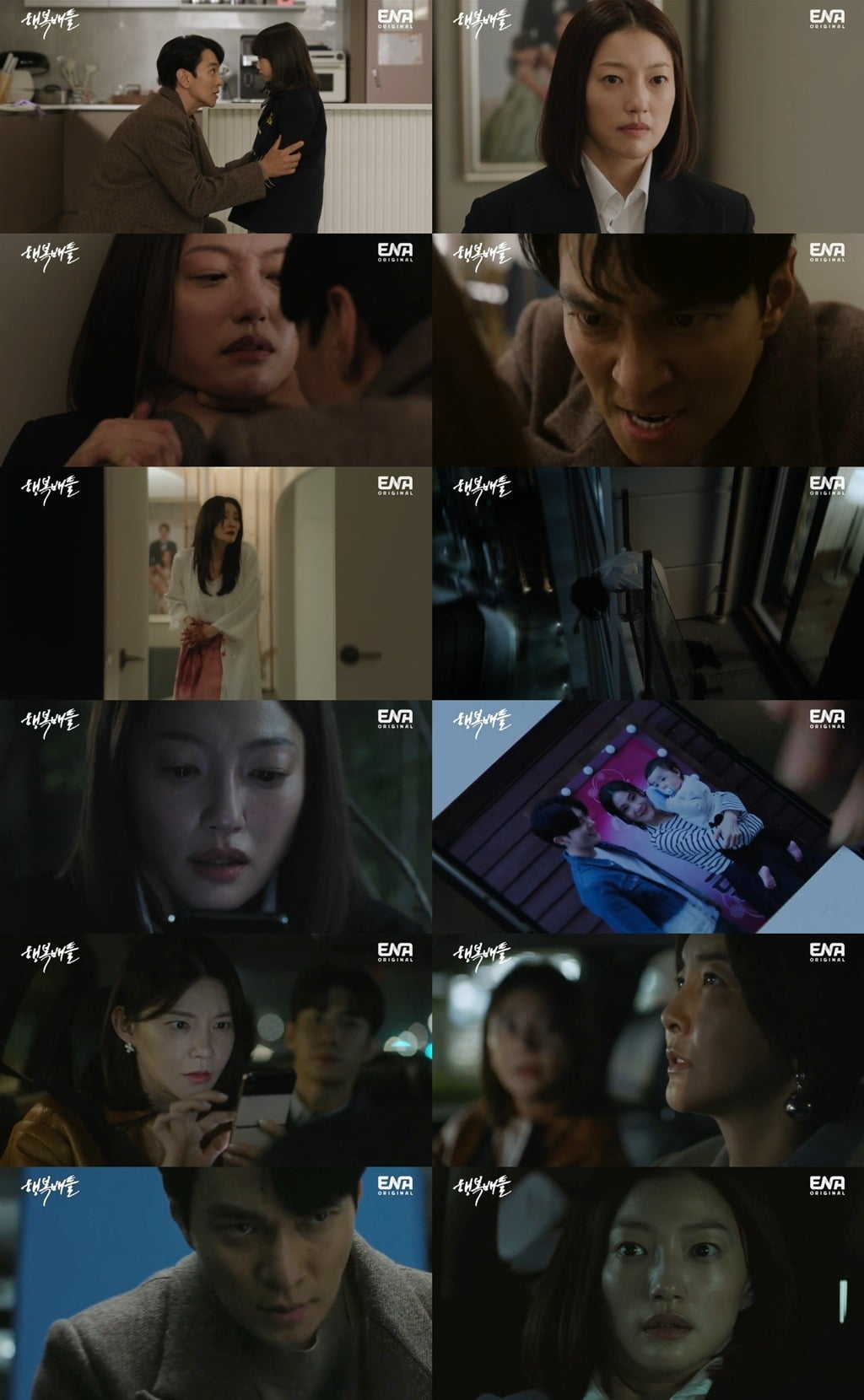 'Battle of Happiness' Park Hyo-joo's murder case has been revealed.
In the 15th episode of the ENA Wednesday-Thursday drama 'Battle of Happiness', which aired on the 19th, the truth of the day of Oh Yu-jin's (Park Hyo-joo's) death was drawn. The story of Oh Yu-jin, who chose death to erase real happiness and protect fake happiness, gave a strong shock to viewers.
On this day, Jang Mi-ho (Lee El) and Kang Do-jun (Lee Kyu-han) struggled to find the black USB left by Oh Yu-jin. >Kang Do-joon tried to find the USB even while bullying his daughter Ji-yul (played by Noh Ha-yeon), but in the end, he lost the player to Jang Mi-ho.
Inside the USB was Oh Yu-jin's past family photos, who were happy after giving birth to Sim Joo-ah (Seo Ra-ra). He could have lived if he had reported it immediately after he was stabbed, but Oh Yu-jin chose to erase the traces of the past where he was really happy and get rid of the USB to protect the present, which is displaying fake happiness. In the last moment of his life, he went out to the veranda and threw the USB to death.
It wasn't just this. The USB contained a recording file of Oh Yu-jin, who tried to request a murder contract for Kang Do-jun, but canceled it, and a recording file of Kang Do-jun, who contracted Oh Yu-jin to murder. If these files are found, it was clear that they would be key evidence proving that Kang Do-jun intentionally stabbed Oh Yu-jin.
To prevent this, Kang Do-jun blackmails Jang Mi-ho, who obtained the USB, and kidnaps Lee Tae-ho's car. However, Song Jeong-ah (Jin Seo-yeon), Kim Na-young (Cha Ye-ryun), and Lee Jin-seop (Son Woo-hyun), who learned about this, used the location tracker Kim Na-young had attached to collect evidence of Lee Tae-ho's affair and pursued the two.
Kang Do-joon aims a knife at the kidnapped Jang Mi-ho. Will Jang Mi-ho be able to survive Kang Do-joon?
Kim Seo-yoon, staff reporter seogugu@tenasia.co.kr