ENTERTAINMENT
Tanaka, Bread Songguk, Short Box All Out… 'Busan International Comedy Festival' Opening Ceremony Tickets Open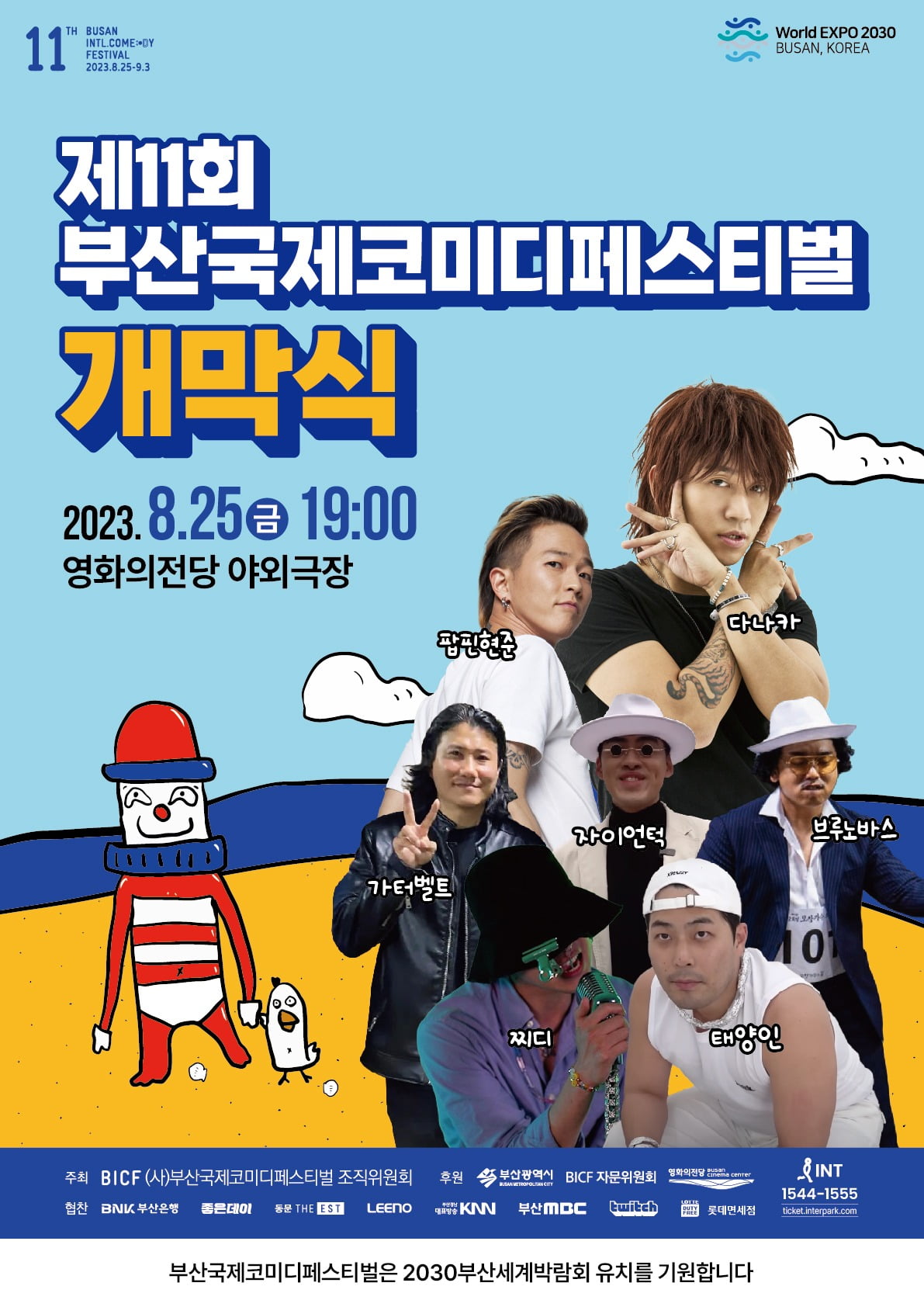 'The 11th Busan International Comedy Festival (BICF)' presents itself in front of the audience as another entertainment.
On the 20th, tickets for the opening ceremony of the '11th Busan International Comedy Festival (BICF)' (hereinafter referred to as 'Bucope') will be open. The Hedang Festival will be held for 10 days from August 25th.
At the opening ceremony, comedians from 10 countries around the world will splendidly decorate the blue carpet. Not only top comedians, but also popular YouTube creators who will surprise everyone are preparing to meet the audience. Not only the 11th Bucope Theater performance team such as Breadsongguk and Short Box, but also popular comedians such as Fox Club, Shikechi, Shin Bong-seon and Kim Min-kyung, who are hot on YouTube these days, will attend and paint the sea of Busan with laughter.
Starting with the splendid opening stage of Poppin Hyun-joon, Japanese (?) host Tanaka also said that the stage would shine, drawing attention. With the addition of high-quality comedy shows from around the world, such as Gabezi, a mime comedy duo that was the hottest at the opening ceremony of the 2020 Tokyo Olympics, Living Cartoon Duet, Tom Walker, and Family Camus, it announces the start of a richer festival. Here, you can enjoy a special collaboration stage of Taeyang, Chi-Dragon, Bruno Bath, Giant Tuck, and Garterbelt prepared only for Bukope.
Amidst a lot of interest since the first ticket was opened on the 13th (Thursday), it is expected that the heat will continue in ticketing for the opening ceremony, which will provide a fresher smile that has not been seen anywhere else.
Tickets for the opening ceremony will be open through Interpark Ticket from 3:00 pm on the 20th.
Kim Seo-yoon, staff reporter seogugu@tenasia.co.kr