ENTERTAINMENT
Even if Soyou and Narae Park had money, there was an inside story about buying a monthly rent
《Kim Jiwon's Kakao Talk》
Soyou, living in an apartment in Hannam-dong with a monthly rent of 12 million won
Car the Garden, Na-rae Park, and Si-kyung Seong also live on a monthly rent
Monthly rent with more tax-saving effect than sales
Effective in terms of privacy protection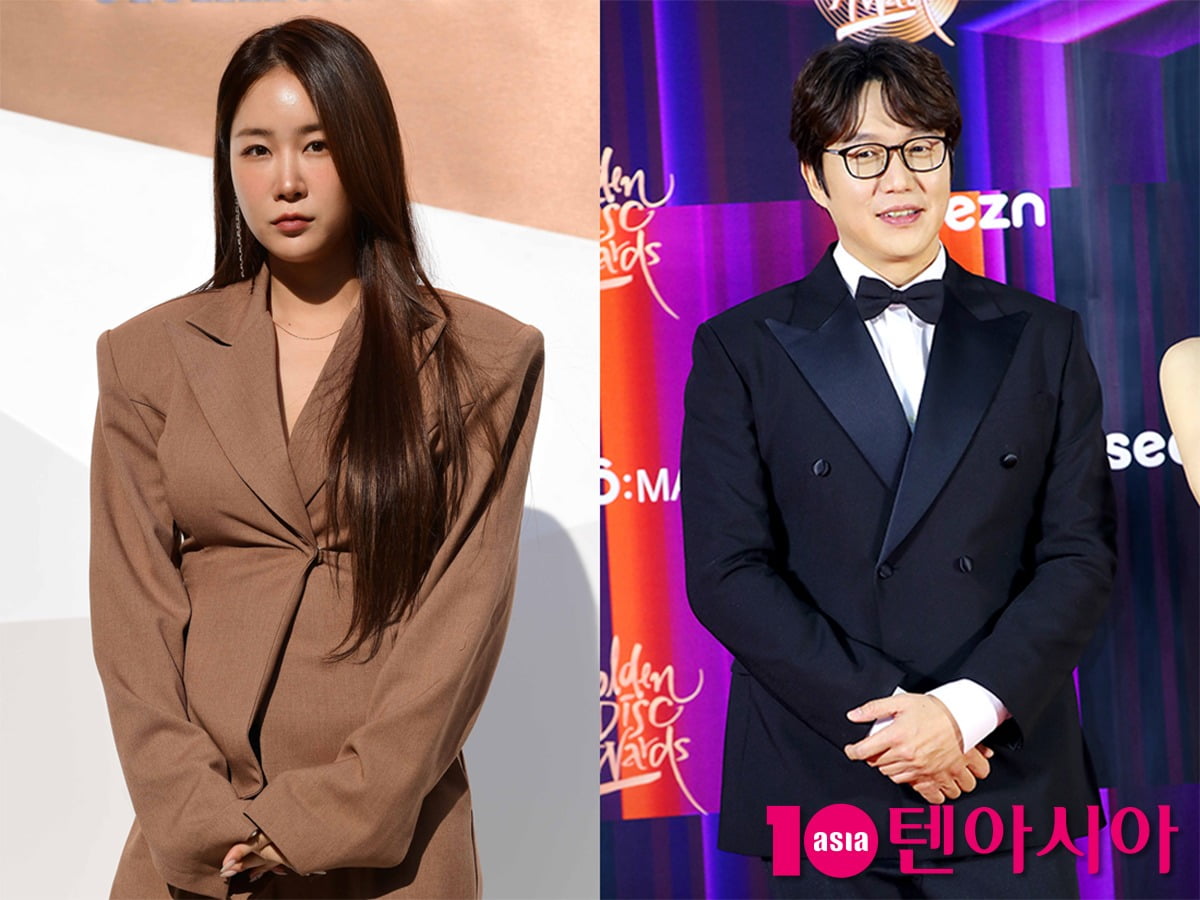 《Kim Jiwon's Kakao Talk》
The story of the day that is open and harsh. TenAsia reporter Kim Ji-Won criticizes entertainment industry issues with a tricky gaze.
---
It seems like you can easily afford an apartment worth billions of won, but there is an inside story of famous celebrities who have no choice but to live on monthly rent. Also, as you know, living on a monthly rent may be a 'wise choice' for celebrities rather than 'wasting money'. This is because of tax savings and privacy.
Singer Soyou from the group SISTAR recently revealed the house she lives in through the YouTube content 'Eat Breakfast and Go'. This is a luxury apartment in Hannam-dong, with a monthly rent of 12 million won. With this amount, I spent 144 million won a year on monthly rent alone, or about 720 million won over 5 years.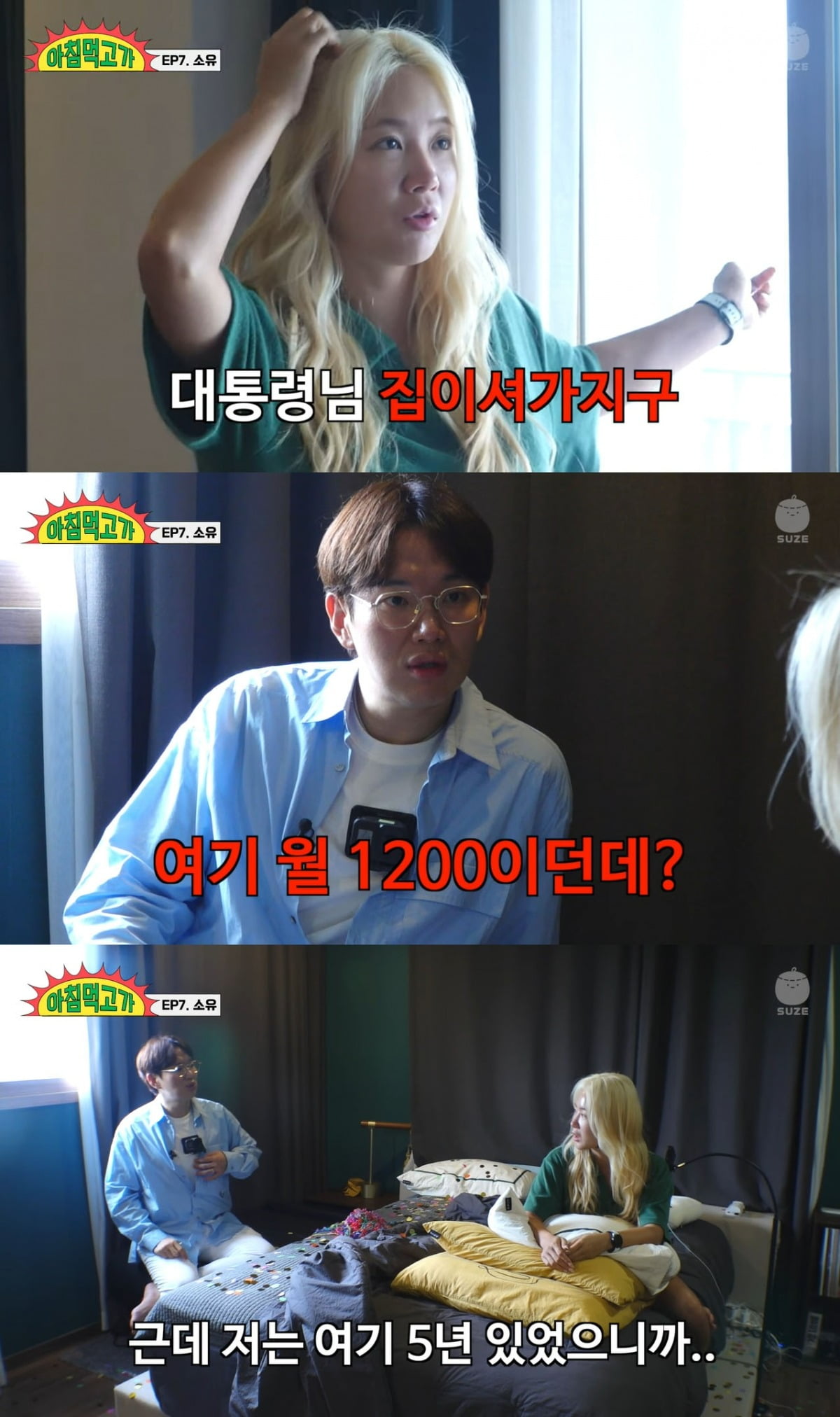 MC Jang Seong-gyu said of this apartment, "They said that this is not for sale. It is a house in Yonsei." Soyou also explained, "It cannot be sold." In fact, this apartment has not been sold or sold since 2005. Currently, three co-owners are entrusting the operation to a real estate development company, and they are only conducting monthly rental transactions. In addition, it is operated as 'Yonsei', in which one year's rent is paid in advance to the lessee.
Singer Car the Garden also revealed through 'Eat Breakfast and Go' that they live in a Han River View apartment with a view of Bamseom on a monthly basis. The monthly rent here is also about 5 million won, which is 60 million won a year. Villas in Hannam-dong, where Narae Park lives, also cost between 8 and 12 million won per month. The villa in Hannam-dong, where Seong Si-kyung is known to live, is estimated to rent about 10 million won per month. According to the Korea Real Estate Agency, as of May, the average monthly rent for houses in Seoul (apartments, townhouses, single-family homes, etc.) was 1,056,000 won. Celebrities live in rented houses that are 5 to 10 times the average.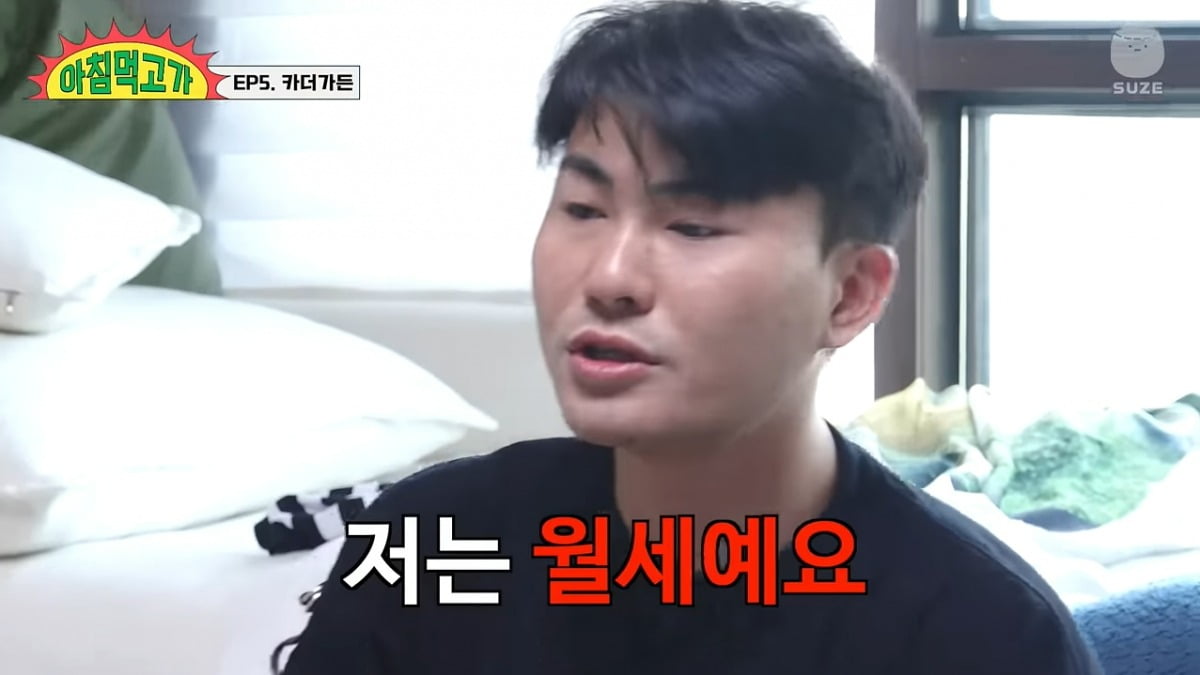 It may be absurd for ordinary people to live in a luxurious rented house in a rented house for about 100 million won a year. You might think that entertainers with wealth and reputation live luxurious monthly rent to 'show off money'. However, for celebrities, monthly rent may be a better option.
The apartment, which is known to be inhabited by Card the Garden, is sold for 2.5 to 3 billion won. If you purchase for 3 billion won, the acquisition tax alone is 150 million won. An official in the real estate industry said, "If you own a building and land as well as an expensive apartment, property tax and comprehensive real estate tax that apply progressive tax rates can incur as little as several million won and as many as tens of thousands of won. The tax occurs every year. to do," he explained. In addition, they added, "Due to the characteristics of celebrities who are likely to be local subscribers of the national health insurance, if their assets increase, additional expenses such as health insurance premiums reaching millions of won per month may occur."
If you buy a luxury apartment or house like this, the tax burden is high. This is one of the reasons why monthly rent and jeonse are more advantageous than buying and selling. In addition, although monthly rent exceeding a certain amount cannot be deducted from tax, you can receive income deduction for monthly rent spent.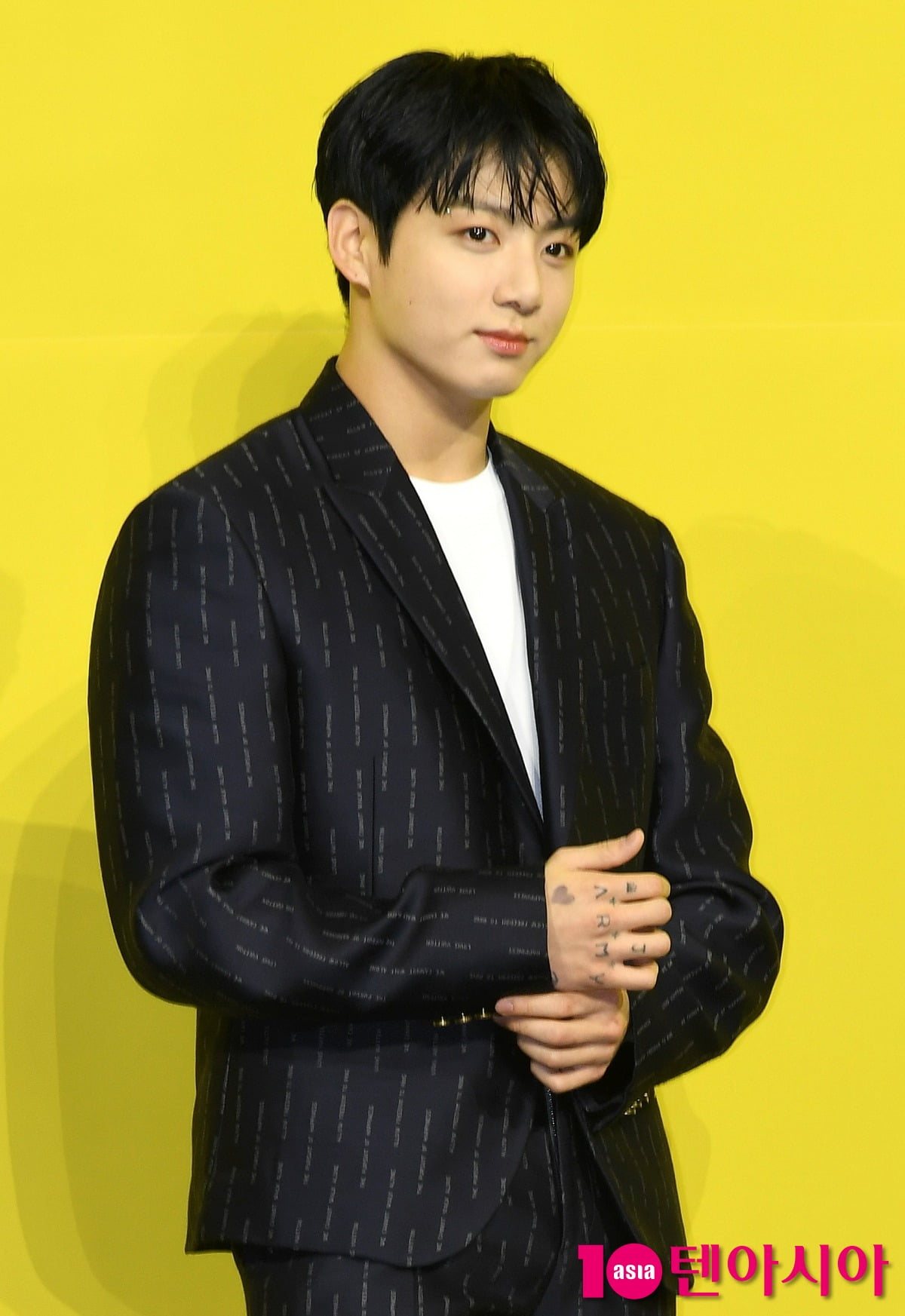 Another reason besides tax savings is privacy. There are frequent cases of stars complaining that their privacy is being invaded by vicious fans. The married couple Kim Tae-hee and Rain sued the stalker, saying that the stalker came to their house several times, knocked on the door, and even chased after them at the beauty salon.
In this situation, it is not easy to move if you live in the purchased house. Because even selling a luxury home for a huge amount takes time. Celebrities feel the advantages of renting a residence in that they pay expensive rent and live in a luxury complex, but they are guaranteed privacy and can move relatively easily in the future.
In the case of a sale, personal information such as name, date of birth, and address is registered on the certificate of registered matters. Because of this, personal information of celebrities may be abused. This is because anyone can read the registration information certificate. On the other hand, in the case of cheonsei and monthly rent, there is a system called Housing Lease Report (a system in which the parties to the lease contract jointly report the contents of the contract to the competent report office), but the general public cannot view the personal information written in the document.
Due to the nature of entertainers whose income is not constant, if they can afford the monthly rent, renting may be a better option than buying and selling. Also, as a celebrity, privacy can be guaranteed to some extent. Even if you have money, this is the inside story of celebrities who live on monthly rent.
Reporter Kim Ji-won, Ten Asia bella@tenasia.co.kr